Member point of sale items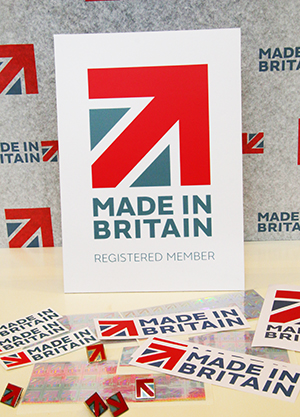 Below is a list of the items we currently have available for you to buy. All prices exclude VAT and postage.If you would like to order or receive a sample of any items, email membership@madeinbritain.org
Stickers 70 x 100mm gloss finish (vertical stacked mark)
10 for £1.50
25 for £3.60
100 for £14.25
250 for £35
Reel of extra small stickers (825 stickers per roll) £40
Each sticker measures 16 x 21mm.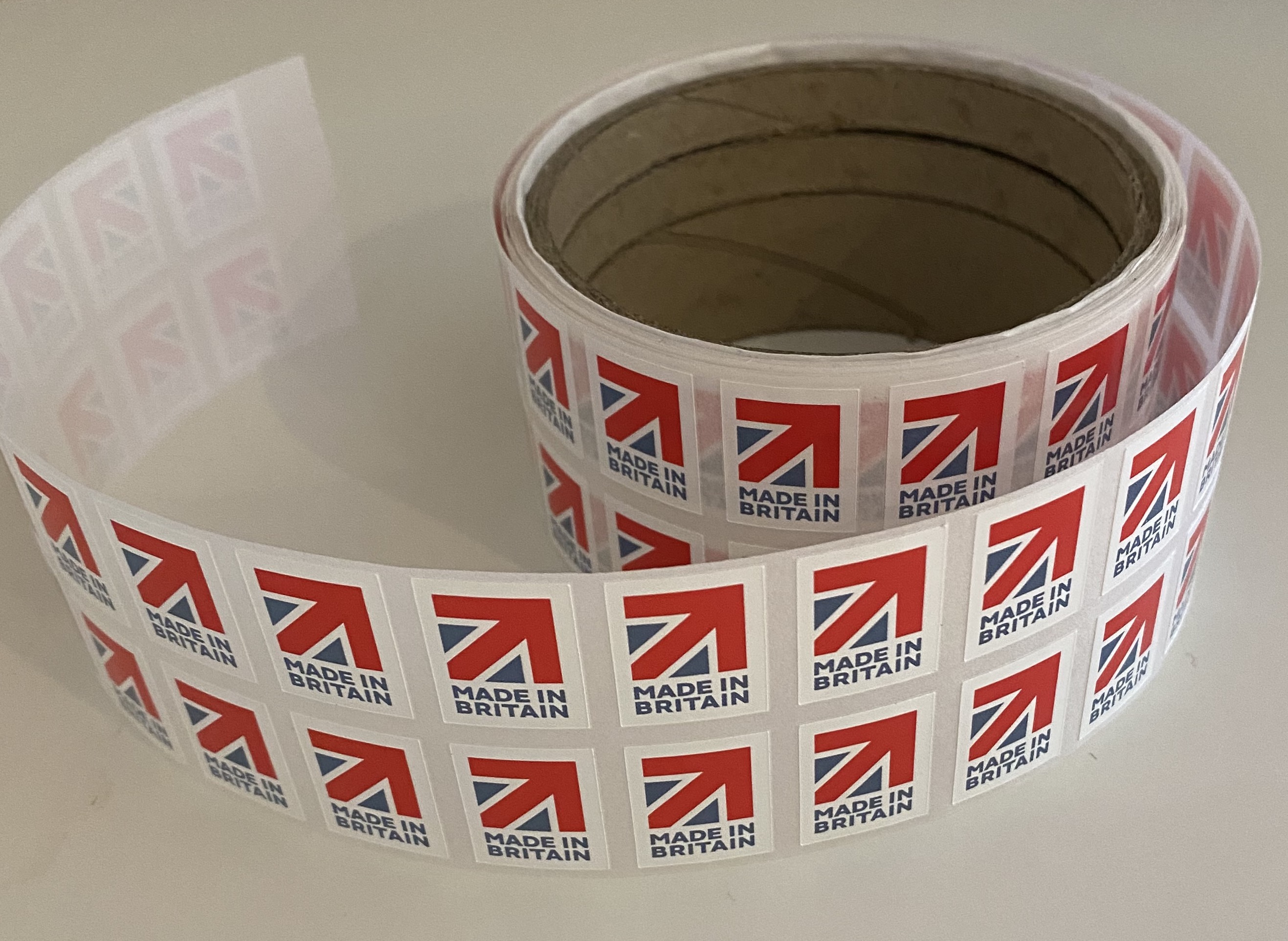 Reel of small stickers (625 stickers per roll) £20
Each sticker measures 32 x 42 mm.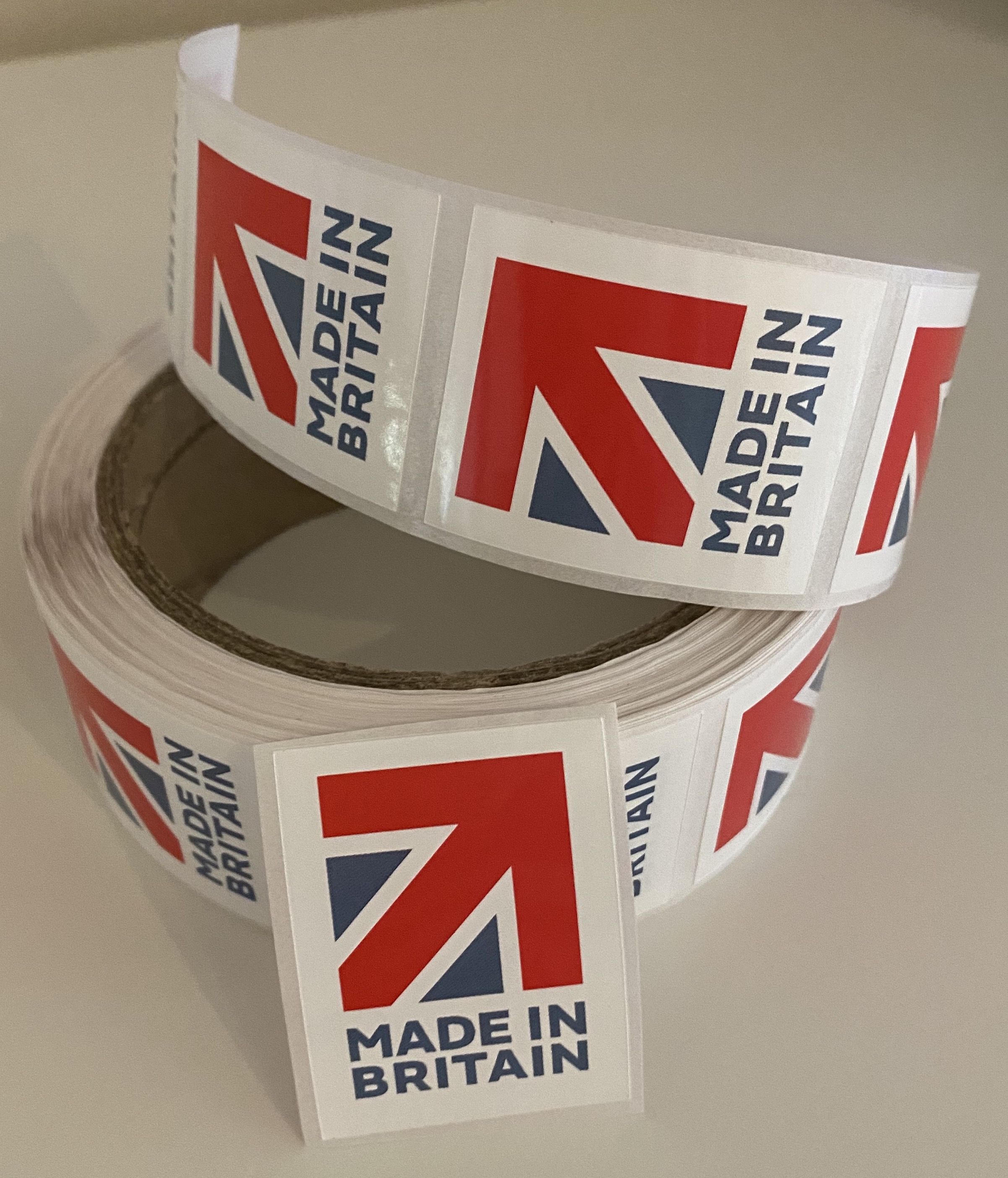 Clear Decal Stickers
Measuring 26mm x 35mm, vertical stacked marque, domed stickers are great to apply to products. £12.50 for sheet of 50
Security Seal Sticker
A security label to seal envelopes, packages and boxes, which is tamper evident to reveal the wording Made in Britain and Opened when the label is removed from the package, ensuring the recipient knows the contents have not been interfered with in transit.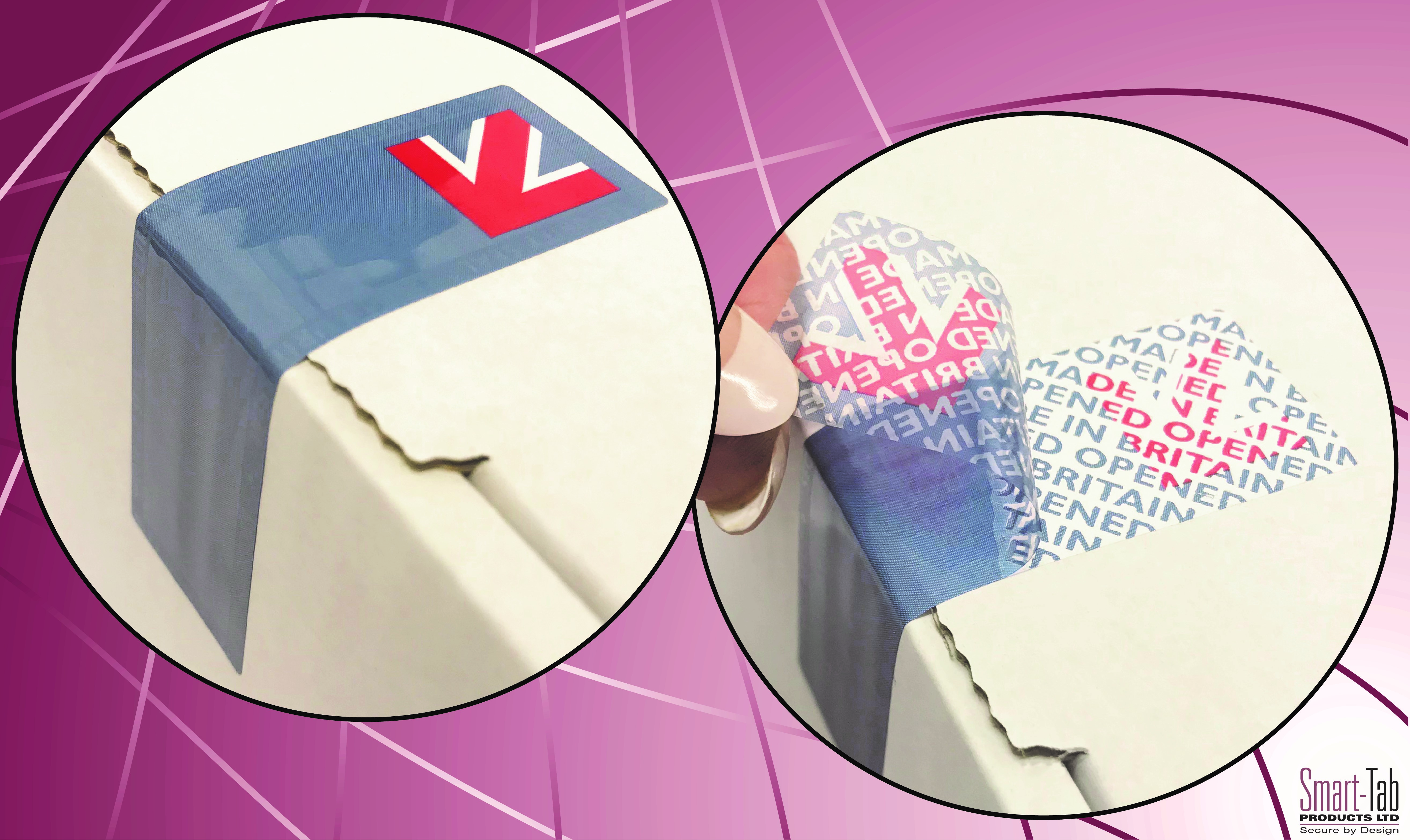 £60 per 1000 labels
Sheet of Stickers
65 x 20 mm, matt finish. Great for putting on envelopes and smaller products or packaging. £1.25 for a sheet of 36
100 x 30 mm, gloss finish. £2.65 for a sheet of 20.
Circular stickers
These are supplied on sheets of 35 and have a gloss finish. £1.20 for a sheet of 35. Great to put on packaging boxes.
Swing tags
Blue with white logo measures 27.5mm x 85mm. 100 for £8.25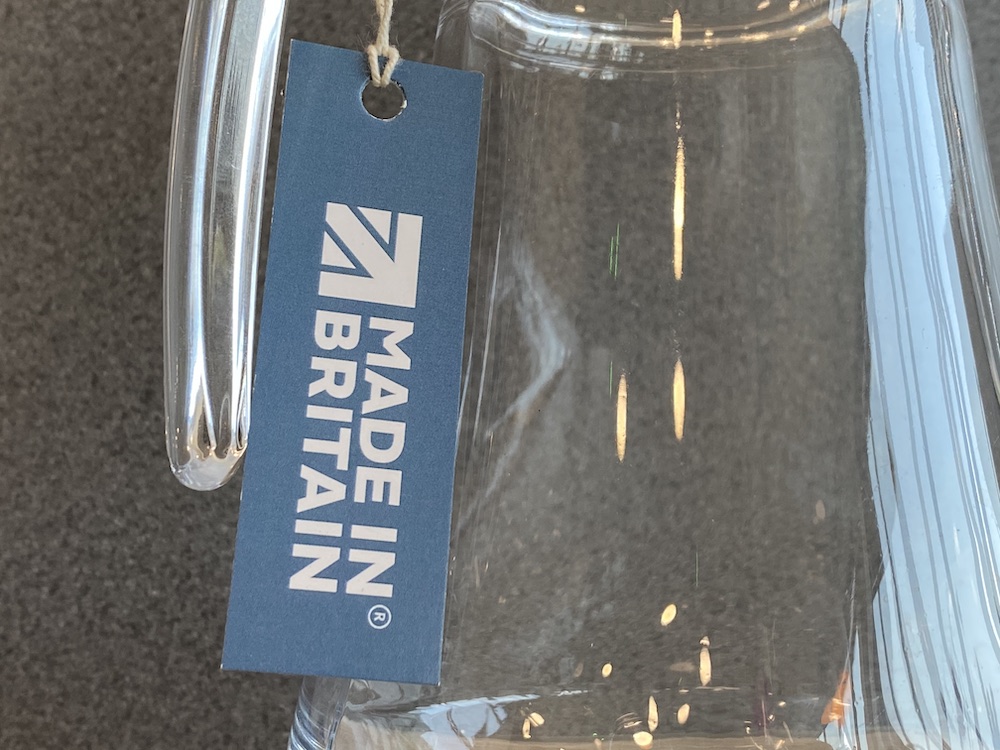 White with full colour logo available in 2 sizes:
55mm x 84mm. 100 for £8.75
42.5 mm x 55mm. 100 for £8.25
*string not provided
Window Sticker
Measuring 10cm x 15cm, these vertical stacked marque labels stick on the printed face, perfect for an entrance door or window, or could be displayed on a vechicle window.
£1 each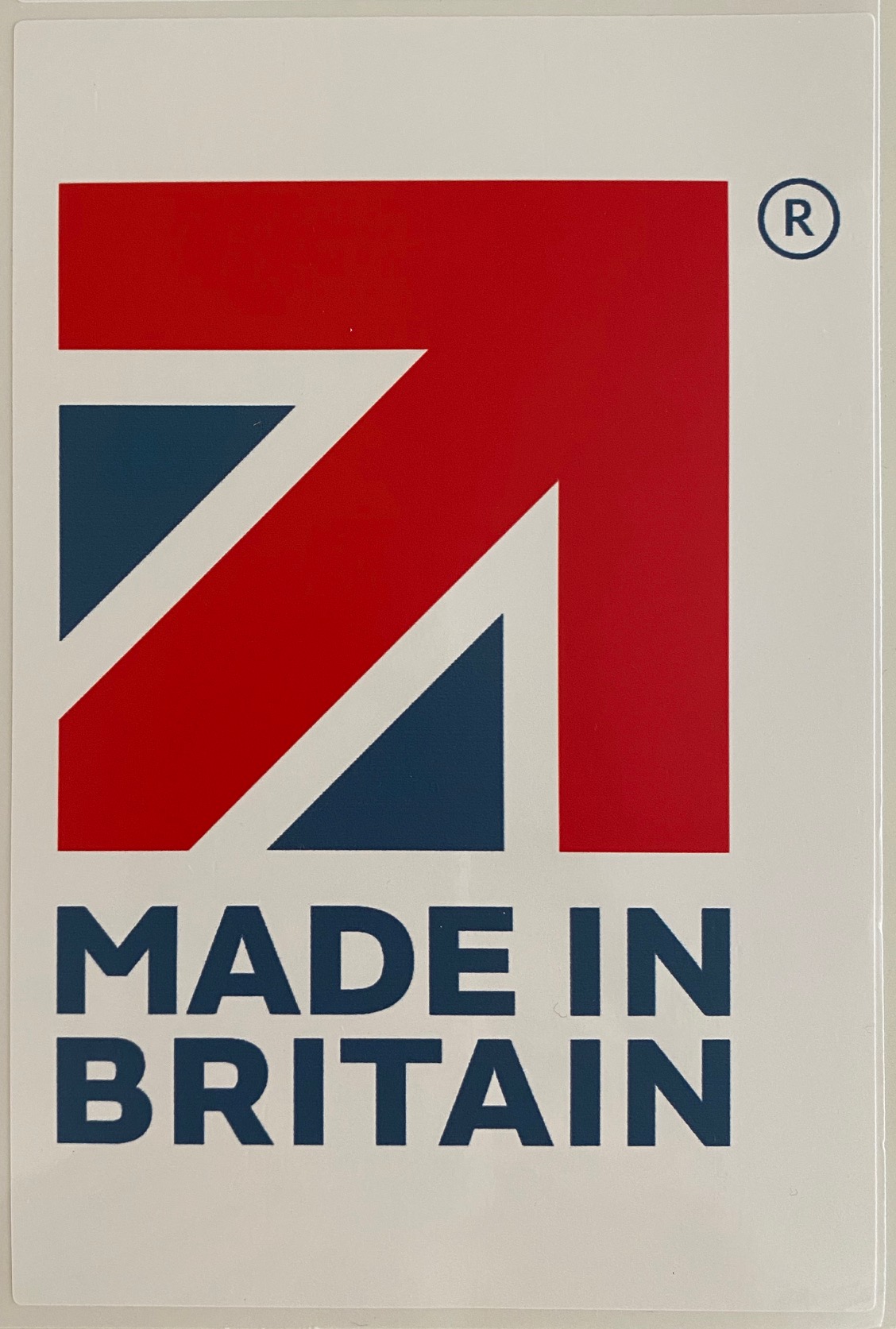 A5 vinyl sticker
Gloss finish, water resistant, these are also suitable for use on vechicles. £1 each.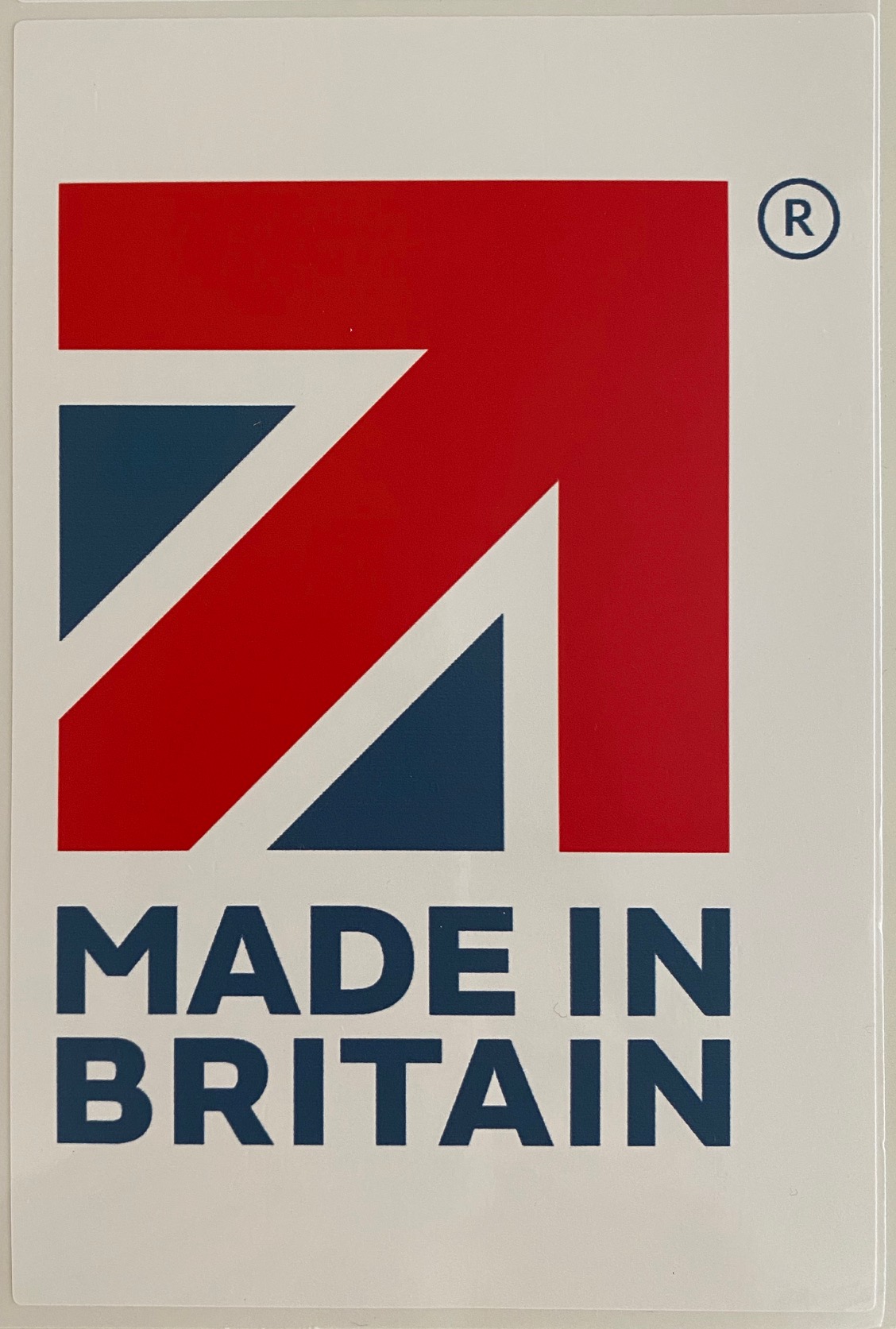 Hologram Stickers
These holographic stickers are the size of a postage stamp and designed to be applied directly onto your product to show it is a authentic British manufactured product. Each sticker has a unique serial number.

£1 for a sheet of 30
A4 Strut Card
Perfect for displaying on your reception desk or on your stand at an exhibition. Show everyone you are a Registered Member of Made in Britain.

£3.50 each
Pin Badges
These small lapel pin badges are a subtle but great way of showing you and your staff are proud to be supporting British manufacturing. Wear them at events, at meetings with customers or just everyday in and around the office/factory.

10 badges: £10
50 badges: £40
100 badges: £75
Tissue paper
Delicate branded tissue paper, ideal for wrapping your products in, particularly suited to the home and giftware category products.

£45 a reel (375m)
If you manufacture an item you think would make a great MiB POS item, get in touch on membership@madeinbritain.org