ArrowSocks Ltd
ArrowSocks Ltd
07887787875 adam@arrowsocks.co.uk https://www.arrowsocks.co.uk Buy Online
43 Keats Close
Horsham
RH12 5PL
United Kingdom

Joined Jun 2022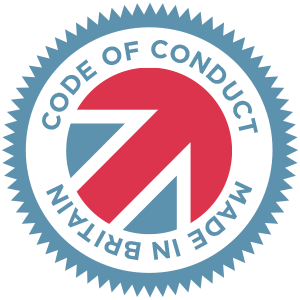 Made in Britain - Code of Conduct
Who are we and what do we do?
We're a small family run company based in the South East of England – specialising in Arrow Wraps, labels and other accessories for archers.
All of our printed wraps are custom made, especially for you, by us in the UK - whether its one of our off the shelf designs, something you've designed or a mix of both, every wrap is individually made to the correct size for your arrows, to within 0.1mm tolerance. We don't make generic universal wraps (other than our plain coloured wraps) in the same way Easton don't make generic one size fits all arrows. This means you get the correct fit without too much of an over lap, it means we can produce designs that are seamless and you can have spinwing lines on every wrap for quick, convenient and accurate fletching.
The possibilities for design are truly endless…
We use a range of printing technologies so are pretty much unlimited in what we can do and the scope of your design, we believe we offer the widest range of print and material colours of any manufacturer, including chrome's, fluorescent's, Matt's and mirror metallic's.
We don't just make standard wraps; we developed our "Mini Wraps" for those customers who didn't want to refletch every time they updated their style or damaged an arrow and these have proved extremely popular as a quick and easy way to personalise and identify your arrows in the target, we can adapt any of our designs (or yours) into a mini wrap form – take a look at them by clicking the banner above.
For those who want a simple and unobtrusive; subtle solution to marking your arrows we have the humble Arrow Label, available in all of our material and print combinations, clear and metallic being the most popular – you can choose from subtle to fluorescent! Click on the banner above to view your options.
We're proud to have our wraps used by and to sponsor some of the world best known archers such as Team USA's Matt Stutzman (the "Inspirational Archer") and many of Team GB hoping to represent the UK at the RIO olympics 2016 including Patrick Huston and Para Archer John Walker. You can read more about our sponsored archers HERE.
We also have our own shooting shirt design which has been a huge hit, designed in conjunction with TOXOFiL – widely respected as the leading manufacturer of archery jerseys in the world, they certainly didn't disappoint.