Authentic Furniture Ltd
Authentic Furniture Ltd
01629 704704 sales@authenticfurniture.co.uk http://www.authenticfurniture.co.uk/
, Peak Village
Chastworth Rd
Rowsley
DE4 2JE
United Kingdom

Joined Feb 2014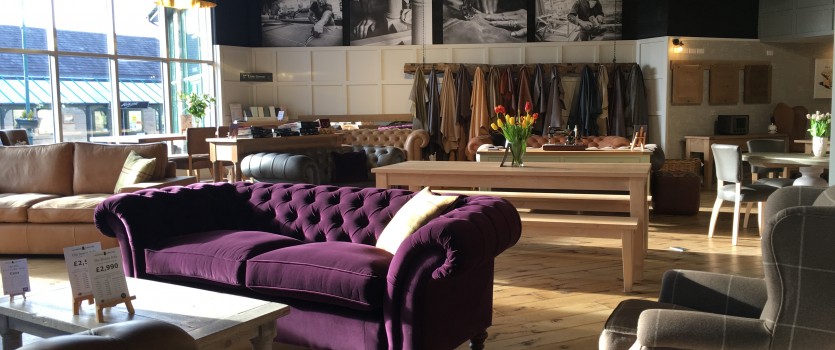 "The most important attribute of a piece of Authentic furniture is that we can talk with our customers at our showroom and in front of an Authentic piece and feel properly proud of it!" Tim Lowry, Founder.
It has to be designed, made and finished to the highest possible standard down to the finest detail. The same has to apply when we have the pleasure of taking an Authentic piece into one of our customers homes. We're not in the business of displaying lovely pieces on our website and in our showroom only to send out anything but the very best.
Upholstery Workshop; Long Eaton, Derbyshire
Our upholstery workshop is located in Long Eaton, Derbyshire which is regarded as the home of British upholstery due to the history and time-served craftsmen that work at numerous workshops within the area.

Our team are passionate about doing it right or not at all; they follow the traditional methods of upholstery which to this day remain not only the best but also the right way to do things. This passion and love for their trade are what make them such a perfect fit to our Authentic philosophy.
Every element of your upholstered furniture is built without compromise in our Derbyshire workshops including the hardwood frames are lovingly construction with great pride, every steel springing unit is made in Derbyshire, the sumptuous foam kits and infills are made in Derbyshire, even the solid ash feet are turned by hand in Derbyshire!
Woodworking Workshop; Suffolk
Our timber workshop is located in the heart of Suffolk where the traditions of cabinet making are renowned as some of the finest in the world. The workshop is literally like stepping-back in time into the handcrafted oak panelled hallway with grandfather clock, brass bell and traditional clocking in machine. They've been making fine furniture for over 70 years.
Every craftsman has served a minimum 4 year apprenticeship to hone their skills before moving up through the ranks to master craftsman who make our Authentic cabinets, tables and bespoke designs. The average time-served at the workshop is 22 years, each joiner receives a gold watch after 20 years which goes to highlight the ethos of the workshop to do what every great craftsman craves; make truly great furniture without the need to cut-corners or compromise.
It's not about efficiency, quality is the number one priority, each piece is handcrafted individually to order. There is no production line, no CNC machines it is simply pure craftsmanship and great pride in the furniture we design and make.