Books Illustrated
Books Illustrated
Books Illustrated Ltd
PO Box 2052
Salisbury
Wiltshire
SP2 2AD
United Kingdom

Tel. 07712897487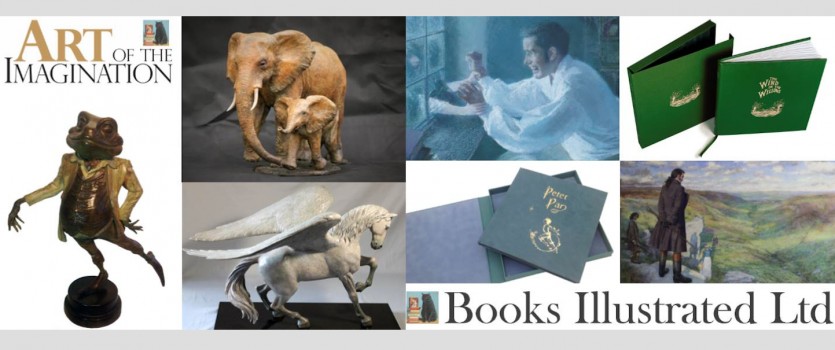 We have been been specialising in the original work of illustrators for many years now and believe that our success has come about because we enjoy talking with people, absolutely love the industry and have a depth of expertise that has been built on our passion for what we do and the willingness of collectors to share their knowledge with us.

We also offer contemporary bronze sculpture by a few select artists whose work sits beautifully with the wall art.

In 2013, we published our first book; it is a privilege to commission some of the wonderful artists we have worked with for so long to illustrate our own books.