By The Horns Brewing Co.

By The Horns Brewing Co.
+442034177338 alex@bythehorns.co.uk https://www.bythehorns.co.uk/
21 - 27 Summerstown
London
SW17 0bq
United Kingdom

Joined Oct 2019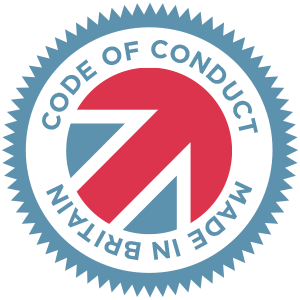 Made in Britain - Code of Conduct
Take the bull by the horns, our attitude to confront the status-quo of regular boring beer, by putting our exciting taste-bud tantalizing beer into the hands of the discerning, curious and the brave.
We started commercially brewing our beers in London, UK, in 2011. We started our brewery in a grass-roots fashion and since 2011 we have organically evolved into what we are today brewing up to 30,000 pints of beer a week.
We brew a range of craft beers that are focused on quality, consistency and flavour. Our beers are sold to pubs, bars and restaurants as cask ale, keg beer or in cans. We brew and package all our own beer ensuring quality is key, using British malted barley and hops, and also complimenting this with some ingredients from further afield.
Our Beers:
- Hopadelic, Session IPA, a 4.3% hoppy session beer - available in cask, keg and can.
- Cosmic Warrior, Pale Ale, a 4.8% pale ale - available in keg and can.
- Lager, a 4.0% pale lager - available in keg and can.
- Stiff Upper Lip, a 3.8% pale ale - available only in cask.
More details can be found on our website www.bythehorns.co.uk