CLARITY-The Soap Co.
CLARITY-The Soap Co.
020 3078 8950 info@clarity.org.uk https://www.clarity.org.uk
Unit 7, Highams Park Industrial Estate
Jubilee Avenue, Highams Park
London
E4 9JD
United Kingdom

Joined Jul 2016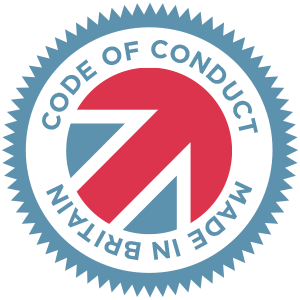 Made in Britain - Code of Conduct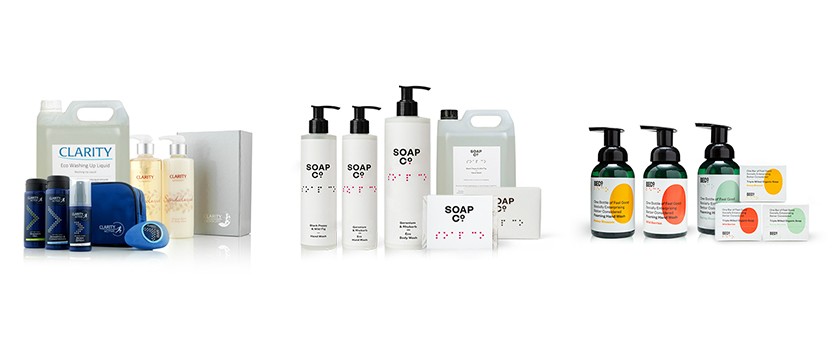 At CLARITY-The Soap Co. we believe that everyone should have the opportunity for meaningful employment. As one of the oldest social enterprises in the UK, founded 1854, we've empowered hundreds of people with disabilities to build skills, confidence and independence in our friendly and supportive workplace. We're a not-for-profit organisation - that means 100% of our revenues are reinvested back into our business so that we can provide more employment opportunities for people with a range of disabilities.
Our products are high quality; everything you need for your bathroom, washroom, home and office plus many great gift sets for corporate gifting and all other occasions.
The original CLARITY brand has a broad selection of beauty, toiletry and household products including hand washes, shampoos, shower gels, cleaning products, car wash products and even a dog shampoo! CLARITY offers a great gift selection for every occasion with high quality products and beautiful fragrances.
CLARITY-The Soap Co. has now developed two more brands to join the original CLARITY product range to expand our brand portfolio and to meet our customers' needs.
One of the brands, The Soap Co. established in 2015, is an ethical luxury brand that comprises two collections: the Original and the Eco and Bee Friendly ranges together with a new addition - 100% natural bath and body oils. The Eco and Bee Friendly collection is vegan, biodegradable and is kind to aquatic life. All The Soap Co. hand and body washes are free from SLS/SLES, PEGs, parabens, triclosan, synthetic colour, DEA, petrochemicals, silicones, EDTA.
In July 2018, BECỌ - the playful sister brand – began to make a huge splash on the shelves of Waitrose and Sainsbury's in three beautiful fragrances: Honey Blossom, Spring Meadow and Wold Berries. BECỌ products are hypoallergenic, vegan, biodegradable and allergen, gluten and GMO free. The foaming hand wash saves a remarkable 88 litres of water when compared to liquid alternatives.
What the success of bringing the BECỌ brand to market illustrates most clearly is that CLARITY-The Soap Cọ. - a humble social enterprise – has been able to disrupt and change the status quo. We have shown ourselves able to compete with some of the giant, multi-million-pound corporates of the health and beauty sector, and whilst grabbing our market share, we have been able to put disability employment firmly in the consciousness of shoppers and big business alike.
We are gearing up to fulfil our vision - that all disabled people should have an opportunity for employment regardless of the complexity of their barriers.