Codandle
Codandle
+441924654004 info@codandle.com https://www.codandle.com/ Buy Online
Woodhouse Hall Farm, Woodhouse Lane
East Ardsley
WAKEFIELD
WF3 2LA
United Kingdom

Joined Feb 2019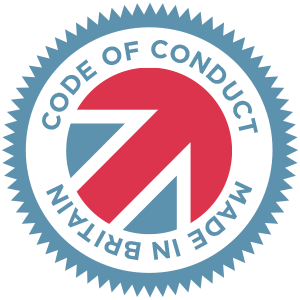 Made in Britain - Code of Conduct
The name Codandle comes from the founders' (and sisters) nicknames - Suzanne (Coco) and Danielle (Dandy). We started out with one mission in mind - to create "Everything a candle should be".
For years, we have loved shopping for candles, lighting them around our homes and gifting them to friends. But when looking more into what goes into a candle, we discovered not all candles are created equally.
We wanted to make a candle that stood above the rest - one that looks beautiful, gave an amazing scent throw every time, would burn clean, burn long and most important of all; use ingredients that were environmentally and ethically sourced. That means no palm oil or no additives - ever!
Our journey which started as a spare time hobby has now grown into a full time family business and we love every second of it! All of our candles & wax melts are manufactured on our family farm in the heart of the Rhubarb Triangle in Wakefield, West Yorkshire.
The Rhubarb Triangle is an area of Yorkshire which is well-known worldwide for growing rhubarb for many years. We're actually descendants of Rhubarb growing champions, so naturally we have included a couple of beautiful rhubarb inspired scents in our range.
We're so proud for you to know that our entire range of 15 beautiful scents, available in Candles or Wax Melts are eco and vegan friendly and are packaged in environmentally-friendly materials, wherever possible.