Curious Rose Ltd.
Curious Rose Ltd.
07986848538 caroline@curious-rose.co.uk https://www.curious-rose.co.uk Buy Online
85 Friern Barnet Lane
London
N20 0XU
United Kingdom

Joined Jan 2019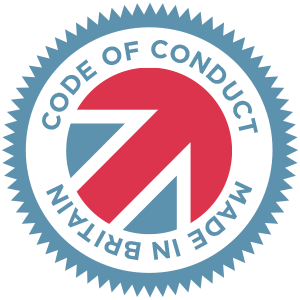 Made in Britain - Code of Conduct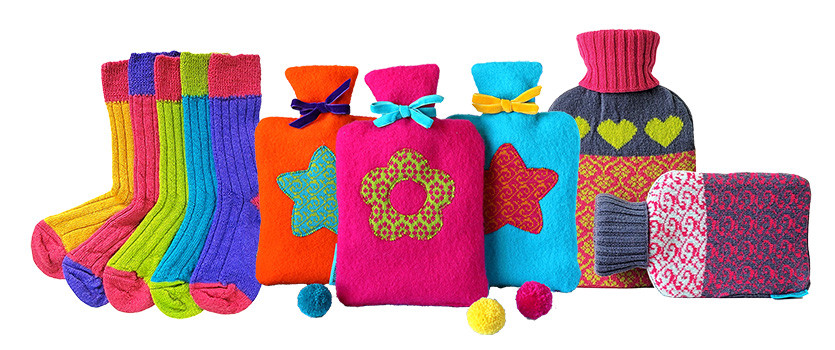 Caroline and Sara started Curious Rose in 2015, armed with a love of textiles and a pile of vintage blankets. Squares of blankets were plunged into a giant dye bath on the kitchen stove, and gradually some stunning colours emerged (and some very odd failures, but that's the fun of hand dyeing). Inspired by the history of these faithful comforters, we came up with the idea of making wheat bags - which sold like hot cakes. Well, hot wheat bags! People loved the unusual colours, and the idea of keeping warm using traditional textiles. Small fairs led to big fairs, which led to a growing demand online, and Curious Rose has embraced the challenge.
And of course, some people prefer traditional water bottles - so back to the dyebaths to try dyeing knitting yarn. After a few weeks of a steaming kitchen festooned with colourful skeins of wool, we set to work on the new designs, using vintage knitting patterns as our inspiration. Limiting our ideas to a workable selection is always hard, so our designs tend to be different each year, which adds to the appeal. As we've grown, we have discovered workshops round the country that can work to our designs, using traditional methods - always building on our textile knowledge.
We have designed a truly gorgeous range of lambswool hot water bottles, and microwave wheat bags made from pure wool blanket fabric - all dyed to our unique colour range in a traditional Yorkshire dye company. The yarns and fabrics are then made for us in British workshops, to bring you a fully British-made end product. Wool is, of course, fully sustainable, and actually stores carbon - as well as keeping us all warm! Last year we explored using recycled cashmere, and ended up with some fantastic colourful long wheat bags for your neck and muscle pain. This year we are working with Alpaca fibres, which have been dyed and knitted into yummy bedsocks.
Our only rule is that a product shouldn't be boring - if a pattern shows signs of being too tasteful, we switch up the colours!