Devanet (UK) Ltd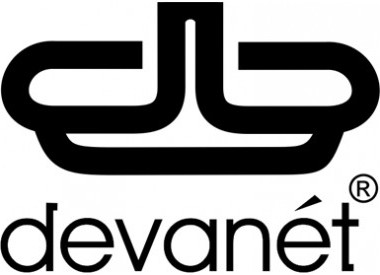 Devanet (UK) Ltd
01260 289513 sales@devanetbelts.co.uk http://www.devanetbelts.co.uk Buy Online
Unit 6 CW12 Trading Estate
Barn Road
Congleton
CW12 1FU
United Kingdom

Joined Jun 2020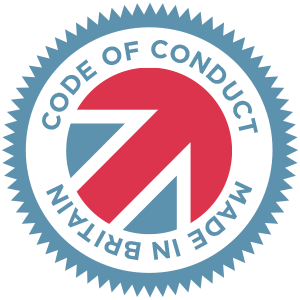 Made in Britain - Code of Conduct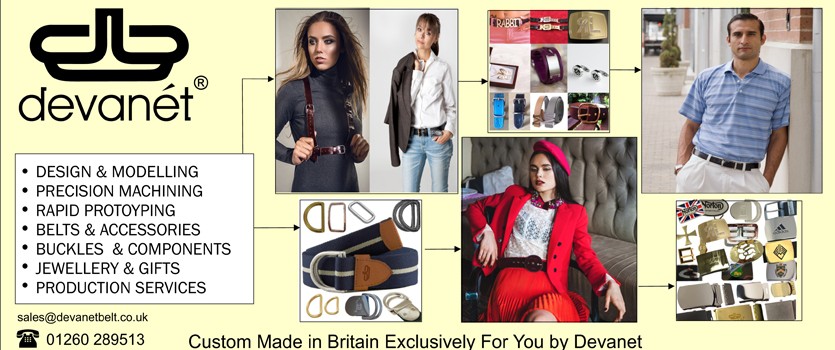 Devanet is a British Design and manufacturing company based in Cheshire. The company offers a totally integrated range of services from the graphic design, 3D modelling, rapid 3D printed prototypes using photopolymer laser light technology, CNC precision machining, waxes for casting, cast resins, branding solutions and the whole finishing process from fettling, tumbling, polishing, elctroplating in precious metals and nano ceramic coating. To conclude projects we offer banded bespoke packaging solutions.
We work predominantly with non ferrous metals, plastics and wood, however our new CNC machine will include new raw materials including stainless steel, titanium and tool steel.
Our non metal production includes, the application of leather, vegan and webbing materials to manufacture belts, die cut components, custom made products and small leather gifts. We have in our factory a state of the art computerised edge stitching machine which edge stitches straps and belts around 360 degrees accurately every time. In addition our range of machine services include die cutting, embossing, foil printing, automatic pattern sewing of complex shapes and assembly.
We offer our services to any company whether it is small or large, we will undertake small orders of 25 units and produce one off designer gifts for anyone. Every year we invest our profits back into the business to fund development where we can, so we can improve our technical capability and productivity for our customers.