Hattingley Valley Wines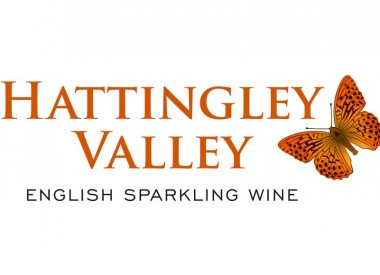 Hattingley Valley Wines
07780191917 gareth.maxwell@hattingleyvalley.co.uk https://www.hattingleyvalley.com
wield yard, lower wield
Alresford
SO249AJ
United Kingdom

Joined Jun 2019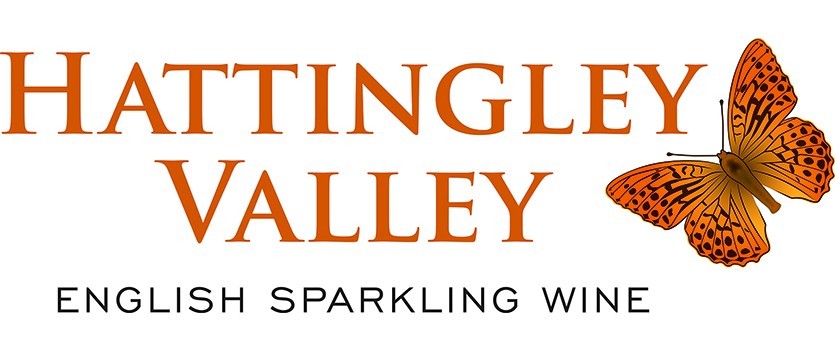 Hattingley Valley – Quintessentially British Fizz
Hattingley Valley is a family-owned winery specialising in premium, award-winning English Sparkling Wine. Since launching its first release in August 2013, Hattingley Valley has developed into one of the most respected producers of English Sparkling Wines in the country, known for its refreshingly modern, and sometimes quirky, approach to wine-making. In fact, Hattingley Valley often refers to themselves as 'Mad-Hattingley' reflecting their innovative, dynamic and passionate spirit.
Based in rural Hampshire, the winery currently manages over 24 hectares (60 acres) of vines across two well-situated sites, with a full wine analysis laboratory on site.
Enjoyed by the glass in local Hampshire pubs and in some of the UK's best bars and restaurants, Hattingley Valley's Sparkling Wines are recognised across the globe, with their core range exported internationally to 16 countries and counting.
The People
Established in 2008 by owner and chairman Simon Robinson, the eco-friendly winery was completed in 2010, with expert help from Head Winemaker Emma Rice. Early adopters of solar power, Hattingley have invested in state-of-the-art equipment and technology as well as an efficient waste disposal system. Emma is Plumpton-trained and was the first female winner ofWinemaker of the Year in 2014, before triumphing again in 2016. She leads the talented wine making team, managing everything from the often volatile first bud-bursts, through to when the grapes are perfectly ripe to pick.
The Process
Hattingley Valley uses the traditional method for producing sparkling wine, but what sets their wines apart from the rest is the subtle use of oak barrels. The winery ferments a small proportion of the wines each year, as well as ageing on lees in stainless steel tanks, helping soften the wines before they go into bottles for the second fermentation. Following fermentation stages the wines are aged in barrels or tanks for up to eight or nine months, then blended, filtered and bottled before commencing further fermentation and ageing in bottles. This process can take a minimum of 18 months and a maximum of five years to mature and develop.
One finished bottle involves years' worth of work with intricate, expert detail to produce only the finest English Sparkling Wine. Even though the hours are long, and days can often turn into nights, especially during harvest, it brings the Hattingley Valley team together for the exhilarating wine making journey.
The Sparkling Wines
The core range features a line-up of award-winning bottles including the Classic Reserve (£30), Blanc de Blancs (£47.50) and the Rosé (£36).
The latest release from Hattingley Valley is the 2013 Blanc de Blancs (£47.50) with the newest Rosé (£36) coming later this year. The 2013 Blanc de Blancs is made from only the best Chardonnay grapes, giving it the creamy mouthfeel and long, complex finish. This sparkling wine is aged for four years and the result is a pale golden wine, with hints of white stoned and citrus fruit and a delicious honeyed charactered nose.
The latest Classic Reserve comprises mainly Chardonnay grapes with the addition of some Pinot Noir, Pinot Meunier and Pinot Gris, forming a refreshing and perfectly balanced wine. Pale gold in colour with an abundance of fine bubbles, notes of soft lemon sherbet tease your palate whilst baked apple, nougat and brioche notes hit the nose.
Tours & Tastings
Just a 45-minute train journey from London, visit Hampshire for one of Hattingley Valley's in-depth but informal tours of their welcoming winery as they take you through the secrets of Sparkling Wine production followed by an exquisite tasting. For more information visit: https://www.hattingleyvalley.com/tours
Exports
The international export market is a core component of Hattingley Valley's strategic distribution model with strong ties being formed around the world. Early success in Norway and Sweden has recently been supplemented by exciting new relationships in Australia and the US which saw the first shipment on its way wrapped in Union Jack flags. Hattingley Valley now exports to 16 countries placing them at the forefront of the English Sparkling Wine scene overseas.
Awards
Hattingley Valley has won a plethora of awards, in the UK and overseas – over 72 medals, 13 trophies and three Best in Class. Highlights include the 'World Champion' trophy for its 2011 Blanc de Blancs in the Champagne and Sparkling Wine World Championships 2017 and 'Best Vintage Rosé' for the 2011 vintage in the same competition in 2014. Most recentlyHattingley Valley's Classic Reserve collected its second Gold at Imbibe's Sommelier Wine Awards 2019, after winning it the previous year.