Blue Lane Holdings T/A Innovative Product Ventures
Blue Lane Holdings T/A Innovative Product Ventures
07966795060 info@innovativeproductventures.com https://www.innovativeproductventures.com/ Buy Online
Warner House
123 Castle Street
Salisbury
Wiltshire
SP1 3TB
United Kingdom

Joined Jun 2021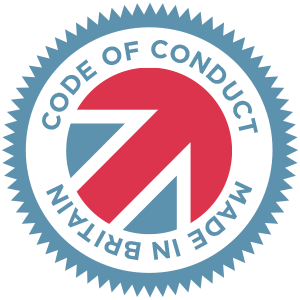 Made in Britain - Code of Conduct
Innovative Product Ventures (IPV) is a British company based in Salisbury that produce innovative, fun and bespoke notepad stationery to wholesalers and distributors across a range of industries.
Established in 2018, we originally started out selling a single notepad range, which is now our incredibly popular Pearlised Range. As our business has grown, we are continuing to extend our range and now offer a new range of inspiring colourful notepads that everyone can enjoy, at competitive prices.
At IPV, we are proud to use sustainability sourced (FSC certified) premium white paper for our notepads which has a luxurious quality. This premium heavier paper weight comes in various types plain, lined, squared, dotted and lined plain combination. These are a great choice for students, professionals and children to be creative, for note taking, drawing and more.
We pride ourselves on providing our customers with an expectational service, please take time to explore our website https://www.innovativeproductventures.com/ to learn more about the notepads we offer.
If you have any questions about our product range, please feel free to contact our knowledgeable sales team who will be more than happy to assist you, at info@innovativeproductventures.com or call us on 01722 433980.