Lancashire3D Ltd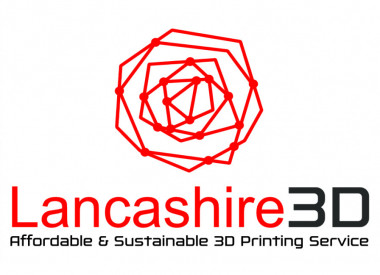 Lancashire3D Ltd
01772 217677 sales@lancashire3d.uk https://lancashire3d.uk
Unit 6, Clifton Fields
Lytham Road
Preston
Lancashire
PR4 0XG
United Kingdom

Joined Oct 2019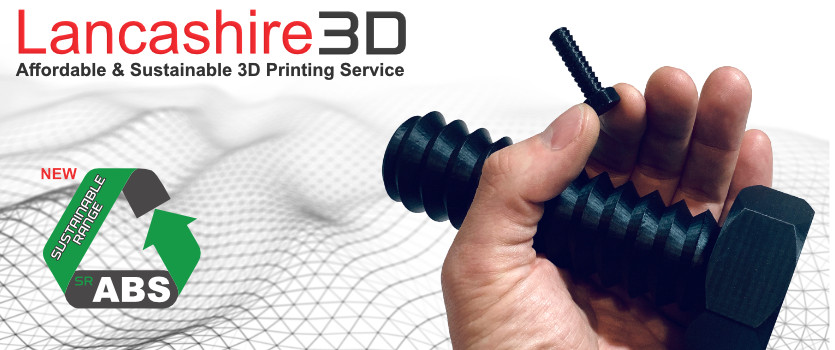 Lancashire3D is the UK's Eco Responsible, 3D Printing Service, specialising in the manufacture of high-quality FDM plastic and SLA Resin parts (including engineering grade).

Founded in April 2018 in Preston (Lancashire), Lancashire3D Ltd is now the largest studio in the North of England and provides affordable, fast and efficient services, whilst only delivering quality prints. Whether it's a bespoke request or a large production run (10,000+ items).
In 2018 Lancashire3D Ltd announced a series of commitments to sustainable producon and to being able to recycle 100% of its waste thermoplasc material. Always actively looking for new ways to drive the 3D prinng industry forward, while enforcing strict quality assurance, here are some of the ways it has made progress to meet these commitments:
95% of Lancashire3D Ltd's waste producon plasc is reclaimed and recycled. Waste plastic is processed in-house and recycled back into sustainable 3D prinng material. By recycling onsite Lancashire3D Ltd is able to further reduce its carbon footprint, by not transporting to external recycling centres.
Up to 100% recycled content in its plascs.
100% recyclable eco packaging (paper based).