NAECO LTD
NAECO LTD
2 The Hall,
23a Grove End Road
St Johns Wood
London
NW8 9BN
United Kingdom

Tel. 020 3858 8068

Joined Oct 2018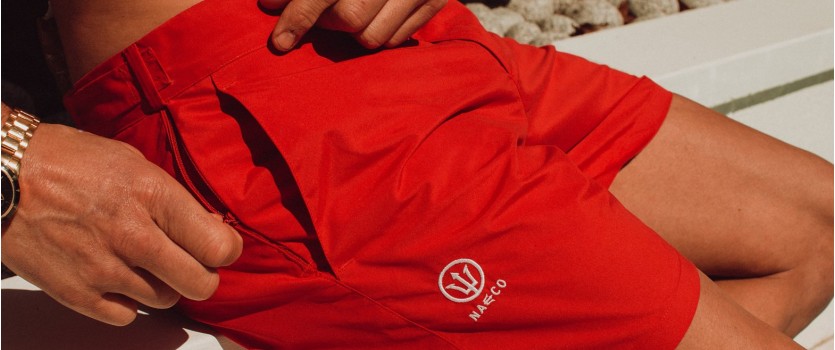 Naeco was born out of a need, a need to rid the ocean of the terrible plastic contamination mankind is pouring into it daily. As an avid kite surfer and scuba diver, I spent a massive amount of my time in the ocean. Over the years I saw more and more plastic in the ocean that was spoiling the ecosystem. This is a huge problem, that I knew I had to try and fix. Naeco symbolises what I believe the fabrics of the future should be and what I believe a luxury fashion brand of the future needs to be. Using state of the art recycling methods, textile research and technology we are able to make fabrics re-born and repurposed for new lives as luxury clothing made to last.
Our aim is simple; to create a luxury brand that shows the world that there is no need to carelessly use our worlds natural resources. We can make clothing from sustainable materials that have a positive impact on our planet.
At the core of everything we do here at Naeco is a desire to fight the scourge of plastic pollution that blights our oceans. Whether that involves designing and making swimwear with as low an impact as possible from 100% recycled and recyclable plastic fabric, arranging beach clean operations, or using our voice to encourage others to consider how they can reduce their reliance upon single-use plastics.
The NAECO range is based on a unique mix of tailored simplicity and sustainability. The new beachwear collection, founded by Zak Johnson aims to create sustainable, high-quality, fashionable beachwear.The British brands subtle shorts are suitable for Ibiza beach parties and English coastal getaways alike.
Based in London, NAECO is not only is it a British brand but it also produces all of its clothing in London and is a sustainable employer.
Plastics play an important role in almost every aspect of our lives. This is a huge problem, we now use about 20 timesmore plastic than we did 50 years ago. However, we can optimise the lifespan of plastics by reusing and recycling items as many times as possible.
Plastic bottles, straws and other plastic waste is collected and passed through a series of steps of cleaning and crushing to obtain plastic flakes which, through a mechanical process are converted into rough polyester spun fibre that is manipulated to obtain the final quality. This recycled yarn is then used to develop our fabrics.