NeedleSmart Limited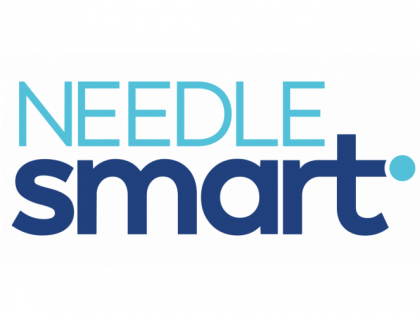 NeedleSmart Limited
0151 315 0500 enquiries@needlesmart.com https://digitalvaccination.com
Suite 2B, Stanley Grange
Ormskirk Road
Knowsley
L34 4AT
United Kingdom

Joined Sep 2020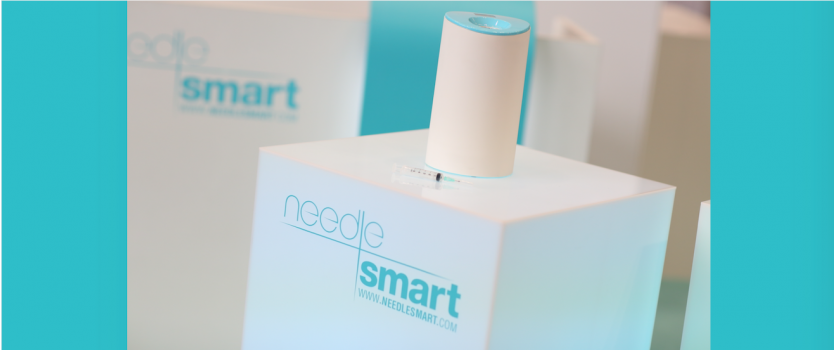 NeedleSmart is a globally unique product range that destroys contaminated medical sharp waste enabling a safer working environment for the Healthcare Professional, a direct cost saving and potential to create sustainable recycling.
NeedleSmart devices heat hypodermic needles to over 1,300°C before compressing them into a ball. It takes just a fraction of a second to convert a sharp needle into a sterile sphere of metal.
By employing the NeedleSmart Pro's unique data generation capability, you can update electronic patient record information in real-time and manage your sharps inventory through an automatic re-ordering process.
NeedleSmart's DVS (Digital Vaccination System) delivers a single solution that can coordinate every individual vaccination initiative into a single, coherent vaccination programme. NeedleSmart's DVS digitalises the vaccination process with every detail of the process being automatically recorded in the cloud. To deliver a single, coherent vaccination programme you need to know four things:
- Who administered the vaccine?
- Who was vaccinated?
- What vaccine did they recieve?
- When and where were they vaccinated?
Our Digital Vaccination System collects all of this data and is made up from 4 elements that combine to produce a seamless, secure system for digitalising vaccination data. These elements are a cloud based database, the NeedleSmart App, a NeedleSmart scanner and our NeedleSmart unit.
Heating the needle to an excess of 1300°C with the NeedleSmart device means all potential harmful pathogens, viruses and bacteria adhering to the needle will be killed. The process can contribute to the reduction of Needle Stick Injuries (NSI) and their consequential costs as well as having the potential to reduce the cost and increase efficiency of used needle disposal.
Compressing the needle also significantly reduces the needle footprint leading to a minimum of 50% increase in needle count per sharps bin.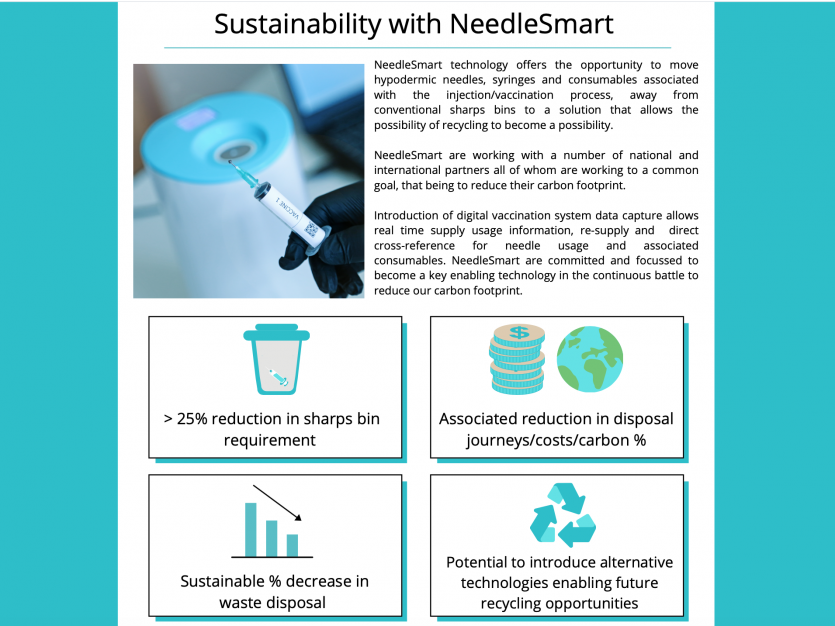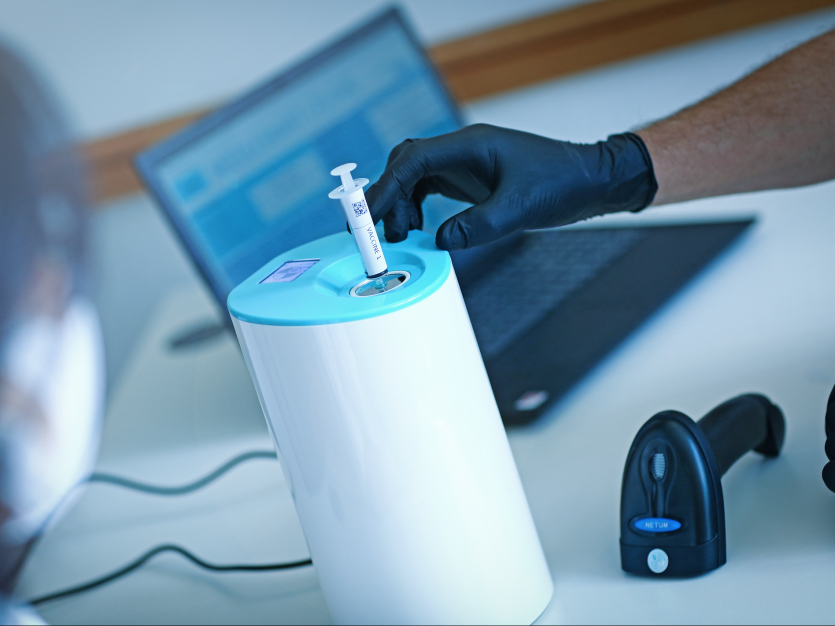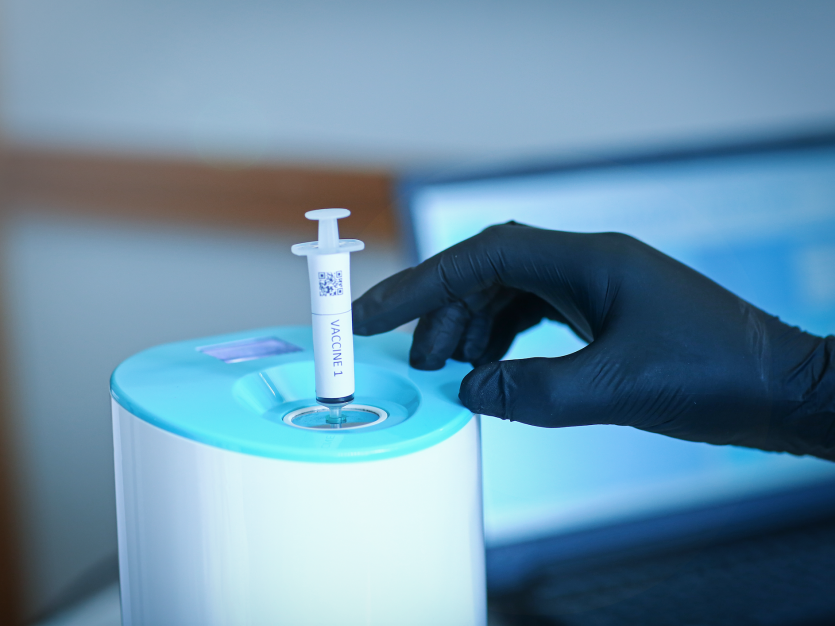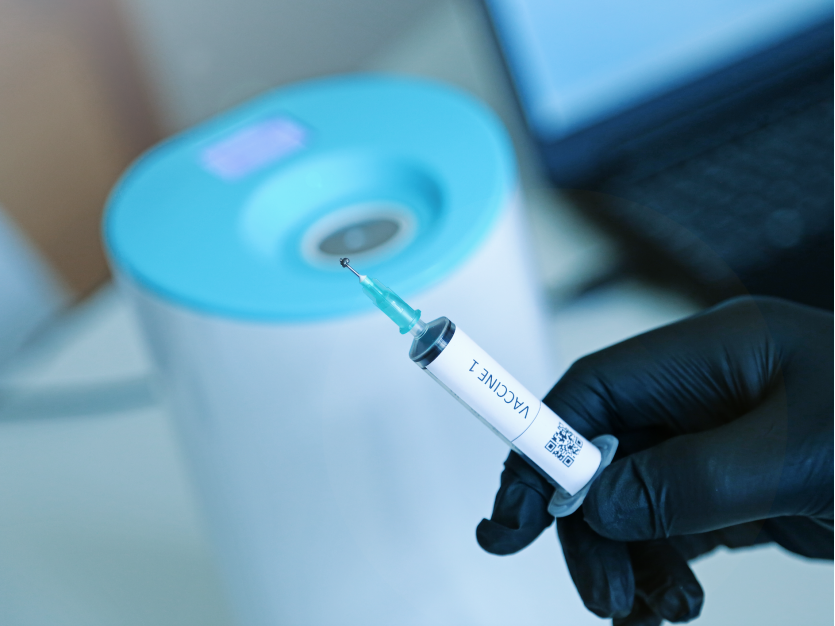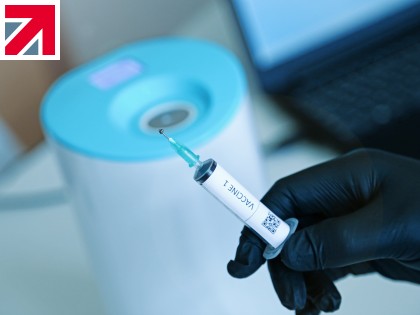 2 months ago