Papier Poudré Ltd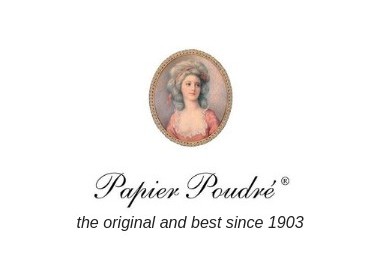 Papier Poudré Ltd
27 Cleve Road
Gillingham
ME7 4AY
United Kingdom

Tel. 01634 321701

Papier Poudré is a range of powdered face papers that have been on the market for over 120 years.
The special absorbent blotting qualities lift oil, dirt and shine, leaving a delicate trace of powder.
Available in three finishes to suit all skin types and they are supplied in handy pocket sized, or purse sized booklets.