Satmap Systems Ltd
Satmap Systems Ltd
01372 869070 info@satmap.com https://www.satmap.com Buy Online
128A Kingston Road
Leatherhead
KT22 7PU
United Kingdom

Joined Mar 2018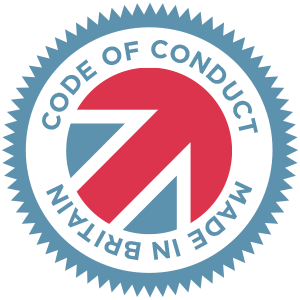 Made in Britain - Code of Conduct
Satmap Systems Ltd is a UK based company founded in October 2005. We have developed 3 high-end, Award winning handheld GPS devices that are designed for serious enthusiasts of The Great Outdoors, especially walking, hiking, cycling and off-roading. To compliment the Active series of GPS devices, we also have over 400 hundred high quality maps from a number of reliable sources such as Ordnance Survey and OpenCycleMap. As of 2014 we have developed the Satmap Adventure Layer mapping, which uses a special Satmap custom version of OpenCycleMap data.
In 2020 Satmap launched a new App called Satmap Xplorer GPS, the new advanced adventure mapping app, for all your adventures; hike, bike, run, walk, and much more.
Active 10
Our first GPS device, the Active 10, was released in 2007. The Active 10 was purpose built for the outdoors, featuring a large screen, rugged casework and 2 axis electronic compass. The device is used by many Mountain Rescue Teams across Europe and received numerous awards.
Active 12
The Active 12, the successor to the Active 10, was released in 2014. The Active 12 brings a high resolution screen, 128MB of RAM, a barometric altimeter and Bluetooth connectivity. The Active 12 is our every-day, lightweight GPS device.
Active 20
The Active 20, is the latest edition to the Active GPS range and was launched in May 2017. The all-British-made Active 20 features DualControl touchscreen and buttons, Wi-Fi and a very high ruggedness spec. The Active 20 is availble for purchase from participating, leading retailers and from the Satmap website later in 2017.
Xpedition2
Released in 2011, Satmap Xpedition2 allows users to plot and share routes using mapping from a number of providers, including OCM, OS and our own Satmap Adventure Layer. Xpedition is a browser based application run of HTML5.
SatSYNC
SatSYNC is our free software that allows routes, POIs, etc to be transferred easily between Satmap GPS devices and computers. SatSYNC can also be used to transfer route files (and POIs, etc) exported from most route planning tools, including Xpedition.
Satmap Xplorer GPS
The latest release from Satmap is our Ultimate Navigation App for mobile mapping.
Satmap Xplorer GPS, the new advanced adventure mapping app, for all your adventures; hike, bike, run, walk, and much more. Outstanding hi-res topographic map quality from many National providers including, Ordnance Survey, HARVEY map, SwissTopo, IGN France, and many more, complete with powerful planning tools. Multi-route planning for outdoor activities that can be easily organised and sent to any GPS device.