Urban Tricycles
Urban Tricycles
07939965952 james@urbantricycles.co.uk https://www.urbantricycles.co.uk
Unit 1, Europa Court
Dee View Boulevard
Chester
Cheshire
CH14NP
United Kingdom

Joined May 2019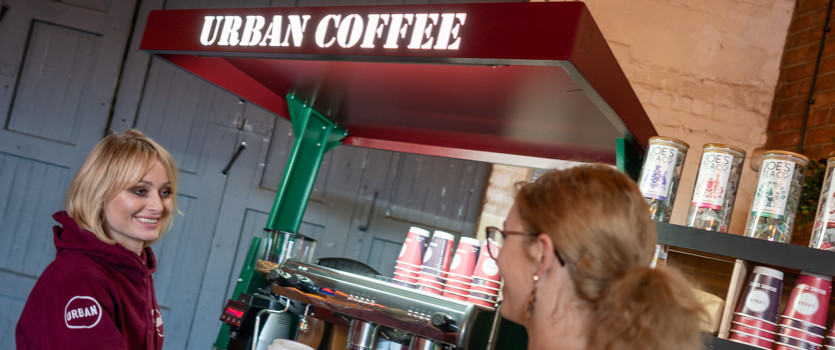 Urban Coffee Culture is the brainchild of company owners Mike Wheelhouse and Jim Gillson. Urban have designed and built tricycles for some of the country's biggest companies and organiastions, whether that be a bespoke prdoduct for promotional activities or one of the range of award winning designs the company have become recognised for.
Within the past tweleve months Urban have been commisioned to build for British Airways, Peroni, Heineken, Virgin Media, Harrogate Water, The Economist newspaper (with whom Urban ran a two year award winning marketing campaign at central London railway stations), English Heritage and numerous SME's.
Progress in the coffee world has been rapid over recent months. Urban Coffee Culture opened a cafe at a Regus site in Chester, serving healthy food and quality organic coffee and teas to the clients that have companies based within the Regus space.
We were excited to partner with Network Rail on the Thameslink platforms at St Pancras International Station in October 2019. Two of our tricycles have been serving commuters our own brand of coffee, organic teas and locally sourced produce. The initial twelve month contract we signed means we intend to establish ourselves as a coffee brand that can find itsself serving organisations where large footfall is met with th eproblem of providing retail opportunities. Our tricycles, whether they be coffee, ice cream, cold drinks or the range of retail options one could consier, provide a sales platform that fills spaces and can pack a real punch in commercial terms.
In 2019 Urban won best new product through the Ice Cream Alliance at the expo in Harrogate for an ice cream cart that takes outside trading to another level. These carts and the range of tricycles we manufacture offer start ub business opportunities at a low entry cost - no premises, no business rates, no over heads of renting or owning retail space!
The key to Urbans long term development is successful partnerships and quality relationships where companies can see the potential of the products we make. Please contact us if there is something we can work on together. Our partnership with Cheshire West and Chester council has helped us secure funding for new premises, website design and is offering business solutions to assist our growth.
Please visit our website ww.urbantricycles.co.uk or our instagram page at urbantricycles18 for a better understanding of our products. If your company and ours can work together we would love to hear from you.