THROUGHOUT the year Made in Britain runs a series of fantastic workshops for members. Each one is hosted at a member company's factory and provides valuable marketing support, guest speakers on a range of subjects and great regional and national networking opportunities. We publish a short review of each one as the year progresses but, as is traditional in December, it's great to look back at the highlights and remind ourselves of all the good work and fun.
The MiB calendar year is all about service – marketing, sales, export and PR service. Back in March this year we opened for business at the inspirational Axion Polymers, and the team there showed us exactly how hard and how smart you have to work to turn old cars and fridges into high value polymers. Within weeks of our first workshop in Manchester, fellow Made in Britain member Muggi was using Axion's upcycled polymers to make the famous 88-year-guaranteed Muggi mug holder. That was a new trading relationship established within weeks of the event because of MiB membership.
At Axion we also saw, for the first time ever, the ESSE Vector room heater. ESSE marketing manager Alix Eltringham revealed the product and 'sold' it to the workshop audience during her 'three-minute maker' show-and-tell session. Five months later, ESSE's Mark Blewitt was handing over a stylish new Vector heater to Rachel Dixon, marketing manager at Hodgson sealants, who won one at the penultimate workshop of 2018 at the ESSE factory in Barnoldswick. There was more than just a warm welcome at Britain's longest-legacy master stove maker, ESSE.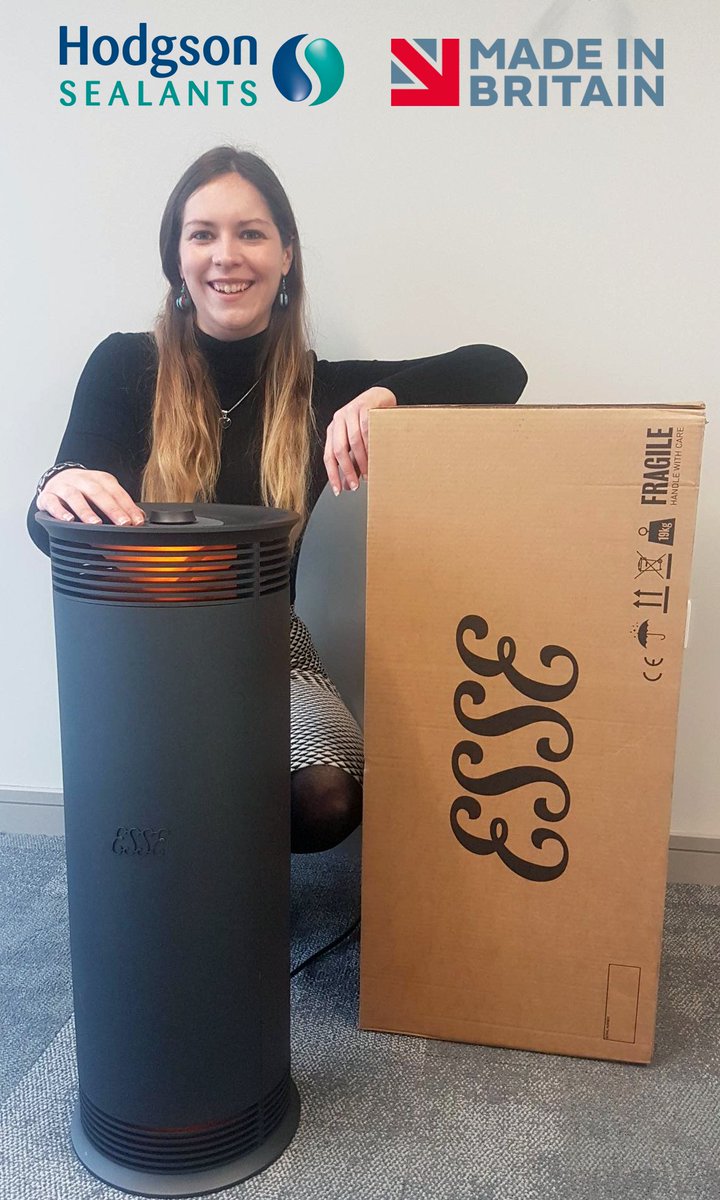 On what felt like the first hot day of a very hot summer, we descended on the Luton van factory that is part of Vauxhall. We did a decent job of filling the company's huge conference room and loved seeing Vivaro vans being built. Watching the Made in Britain badge being placed on the back door of a brand-new van was a special moment.
At the Fracino coffee machine factory in Birmingham, Peter Atmore, a volunteer on the MiB board of directors, and sales and marketing manager for Fracino, made us all more coffee than we'd ever thought it possible to drink. This helped to feed MiB team's mild caffeine addiction and led to a lively workshop in June.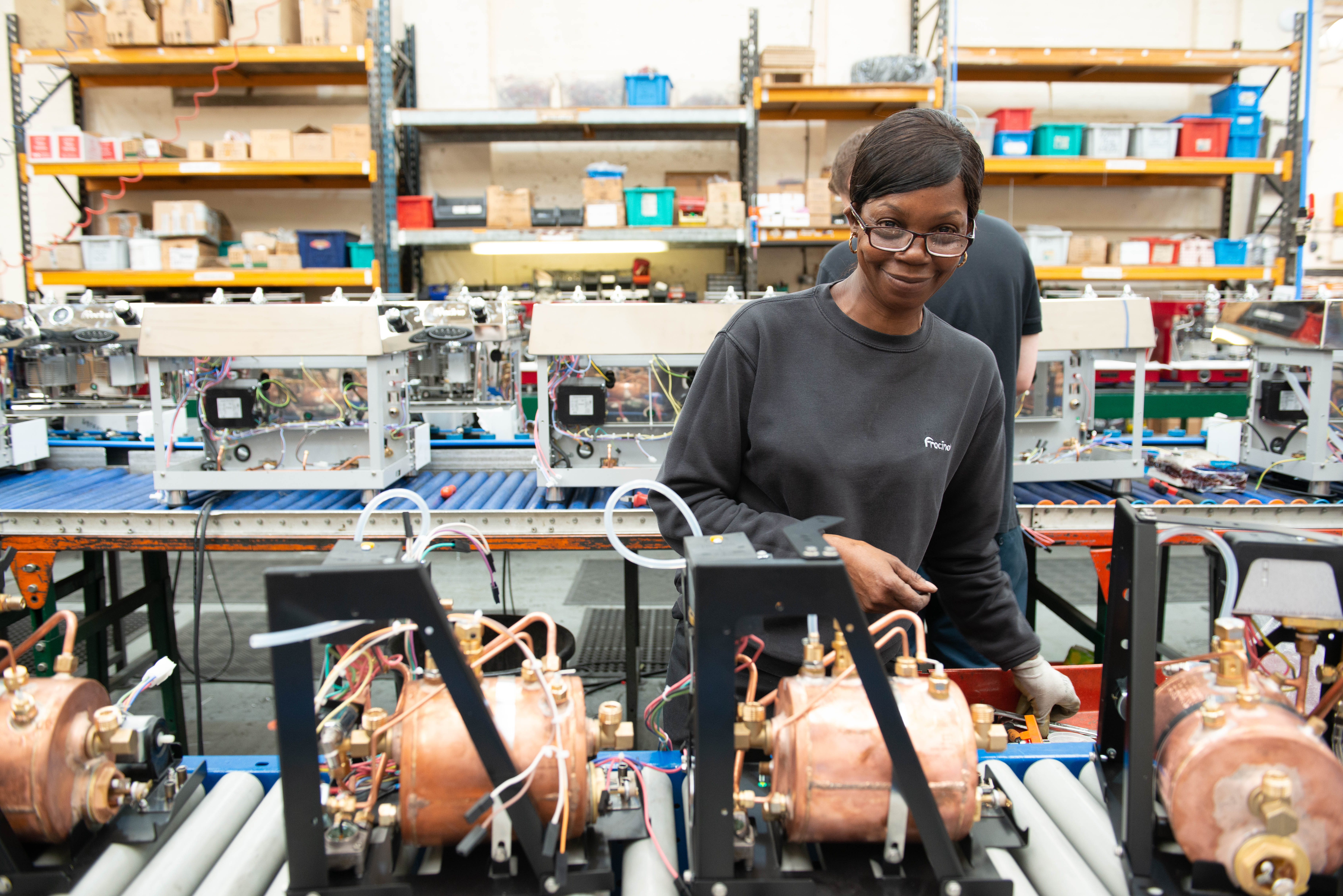 The factory of Italian-Anglo cable manufacturer Tratos near Knowsley was an awe-inspiring vision of how the science of cable manufacture is embedded into almost everything we use, making connections of data and energy that are rarely, if ever, seen. Miles of this cable stretches across the ocean bed. Seeing high tech cable being made is amazing, and thanks to the Italians we enjoyed more great coffee.
Seeing really is believing at MiB. Member Clarity/Soap Co. taught us all a lesson in precision manufacturing of beauty and cleaning brands. Nearly all their staff have impaired vision, some cannot see at all. MiB members who joined the tour of Clarity's remarkable factory premises, with special places reserved for the guide dogs, came away with a renewed sense of the enormous responsibility manufacturers have to their local communities. This was another great lesson for all of us, when telling our stories of progress from a social point of view.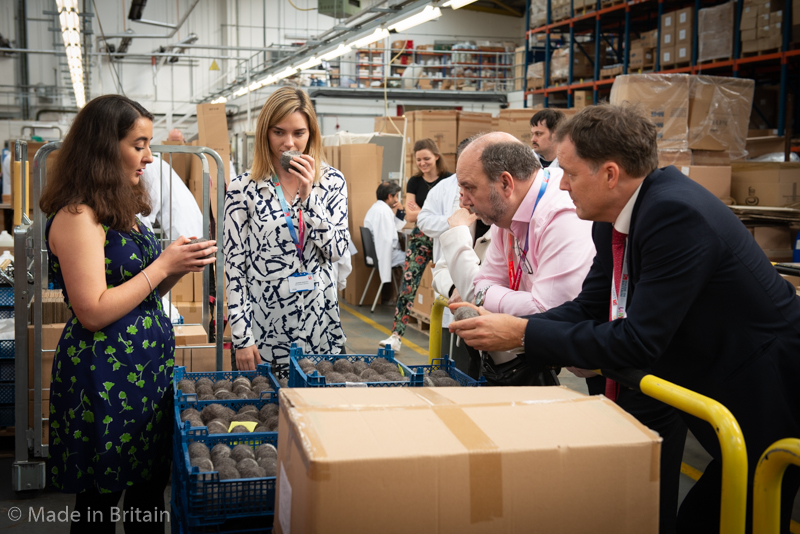 Zaun makes high tech security fencing and barriers and is enjoying good growth in sales of the company's highly specialised products. We created another of our popular video features at Zaun, so keep your eyes peeled for its premiere in the new year.
The diversity, creativity and manufacturing excellence of Made in Britain members' businesses is what gives me and the board enormous confidence in our ability to do so much more next year. We'll be seeing another 200 of our members, new and not-so-new, on our marketing workshop programme; we're also creating an online learning platform to disseminate the new ideas coming from members on sustainability, provenance marketing and achieving better work-life balance. All our members can take advantage of this and download the content from our website. And we're giving members even more opportunities to publish their stories on our news feed, with new tools on our site designed to offer members full image and publishing capabilities on their MiB directory page.
We love hearing the clear positive messages from manufacturers making short-, medium- and long-term plans to make great quality, safe, value-for-money products in Britain and sell them around the world. That's the message that MiB will take proudly into 2019.