By registering for FREE as a supplier on CompeteFor, Made in Britain members can receive access to supply chain opportunities. You will then receive tailored opportunities for your business in CompeteFor's daily email alerts.
This Made in Britain online session will connect members directly with CompeteFor. CompeteFor is a free supplier platform that enables businesses to compete for contract opportunities linked to large-scale public and private sector buying organisations. CompeteFor began as part of the London 2012 Games supply chain development. Based on this experience and capabilities, the CompeteFor programme continues to deliver innovative supply chain development services as a living legacy since 2012. To date, over 20,000 business opportunities have been made available via CompeteFor, with 75% of CompeteFor awarded contracts going to SMEs.
The event will take a 'roundtable' approach, with presentations from CompeteFor, followed by Q&A and discussion with Members.
Current organisations using the site to procure supplies include:
HS2
Sizewell C
UK Parliament
Heathrow
Network Rail
Skanska Costain Strabag
Mace Dragados
Opportunities for manufacturers shared by CompeteFor fall across a range of sectors, including:
Agriculture and food
Business and finance
Construction
Education
Health
Hospitality and catering
IT, digital and creative
Mining
Transport and distribution
Travel and leisure
Wholesale and retail
Event format

A presentation exclusively for Made in Britain members by CompeteFor, followed by Q&A and discussion (watch, learn, then interact).
Who is the session designed for?
All Made in Britain members who are interested in new sales opportunities.
Date & time
Tuesday 13th June 2023, 11.00 – 12.00 BOOK NOW
Speakers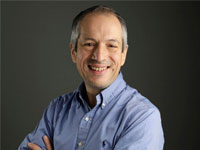 Grahame Steed, Director, Public Policy, Research and Comms, BiP Solutions
Grahame Steed joined BiP Solutions in 2003 and has held a number of Director level roles since then, including Deputy Chief Operating Officer, Sales and Marketing Director, Managing Director of our Media and Marketing Solutions portfolio and Director of Data, Research and Content. As Director of Public Policy, Research and Communications, he is now responsible for helping BiP and its customers understand the shape and future direction of the public procurement landscape, as well as driving the commercial success of our leading supply chain solutions and consultancy services, including Delta eSourcing, CompeteFor and PASS.
Claire Young, Client Relationship Manager, BiP Solutions
Claire joined BiP Solutions in 2019 as the CompeteFor Client Relationship Manager. In her role, Claire is responsible for the day-to-day running of CompeteFor and working with the CompeteFor partners which also includes ensuring buyers are updating the platform when opportunities are due to be awarded to keep suppliers updated.
Facilitator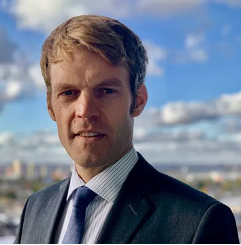 George Middleton, Principal Consultant at MAP Ltd and Advisor to Made in Britain
George has been supporting UK companies to develop business internationally for more than 10 years, with the government and now as a consultant at MAP Ltd. George works with a growing, global network of Associates and Partners. He lived and worked overseas between 2011-18 but is now UK-based.

MAP is contracted by Made in Britain to develop the organisation's export and international trade offer to members, as well as government relations.
To register your place, book now.