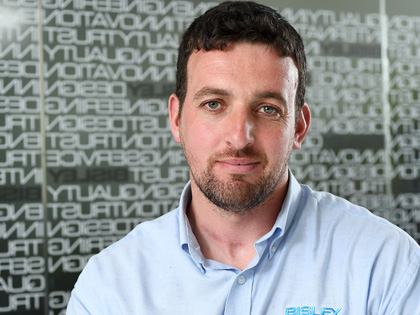 MADE in Britain member Bisley designs and manufactures workplace products in Newport. It has joined the Green Growth Programme and Dan Walker (left), Bisley's compliance and sustainability officer tells us how it's going.
How integral do you see sustainable business practices to the future of your business?
We understand that we have an environmental and social impact and we are driven to firmly ensure that our activities are sustainable. For 2022, our goals are based around the UN Sustainable Development Goals - we are focusing on are Decent Work and Economic Growth, Reduced Inequalities, Responsible Consumption and Production, and Climate Action. We aim to be net-zero by 2030.
To what extent does your approach to sustainable business set you apart?
We have cross-departments working in unison to share and improve our sustainable practices driven by our vision. We want our products to last a lifetime which is why we use qualitative and sustainable material. We are doing all of this whilst reducing our impact on the environment and protecting future generations. We want to be transparent about our green journey and will be launching our Sustainability Green book this year.
Ninety-eight per cent of our manufacturing waste was recycled or diverted from landfill in the past 12 months, and all electricity used to manufacture our steel and wood products are from renewable sources. We've also increased vehicle load efficiency to reduce our carbon emissions in transport and multidrop our products when we can.
What are the advantages to doing business sustainably?
The advantage of doing business sustainably impacts different areas of business. Eighty per cent of our supply chain is sourced locally, and this reduces our carbon footprint. We have saved on the cost of production with 98 per cent of our manufacturing waste was recycled or diverted from landfill in the past 12 months. All electricity used to manufacture our steel and wood products comes from renewable sources, and we've increased load efficiency to reduce our carbon emissions in the transport and delivery of products.
We also attract customers and suppliers that have a similar sustainable vision when it comes to business practices. Another advantage, by actively updating our regulations is to support our product development, whether improving pre-existing products or launching new products.
How have you engaged your team members/ supply chain/ other stakeholders around the Green Growth Programme, if at all?
We are in the process of putting together our sustainability book to share how green we currently are, as well as our strategy to become carbon neutral by 2030. Alongside the development of this ongoing project, we have discussed the Green Growth Programme with our sustainability team.
Together, we answered the questions asked, and are very pleased to share that we exceeded the Green Growth benchmark level. Our score was 59.9 per cent and we are certain that we can improve on this in the future.
What advice would you give to Made in Britain members as they progress on their sustainability journeys?
Our advice to fellow members of Made in Britain is that you should try to be clear about your overall sustainability goals and set yourself both short and long-term goals. Be transparent on where you currently are and share your sustainable achievements proudly!
If you would like your business to join the Green Growth Programme, the journey starts here: https://green.madeinbritain.org/
For more information about Bisley, see the company's member profile page here.