MONDAY 17 August saw a feature on Made in Britain roll off the presses of The Times and we shared the limelight with several members.
The full-page article featured an extensive interview with Made in Britain CEO John Pearce and described what the organisation does and how it is helping to support the recovery/growth of British manufacturing. It also included an interview with Glencroft Countryware's Edward Sexton, Fracino coffee machine maker's Peter Atmore and mentions for members Wham and Tarmac.
The online version is here (paid-for content) but you can read the print version here.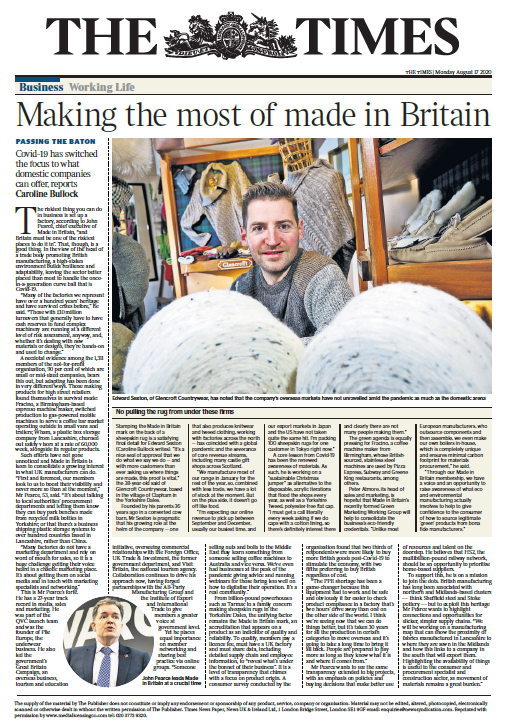 Martyn Moore, content editor at Made in Britain, said, "We are having an extraordinary year for PR at Made in Britain and members are getting the benefit. The post-COVID-19 interest in British-made products is gathering pace and we are delighted to be able to offer members opportunities for exposure like this and the member-created news on our own website."
If you are a member of Made in Britain and have not taken advantage of our free news/press release publishing service, read all about it here.