THERE'S amazing work being done at a factory in Chingford, home of the Clarity - The Soap Co. Clarity has been providing work for blind and disabled people since 1854 and its three brands: Clarity Products (home and office cleaning products), The Soap Co. (multi-award-winning, handcrafted luxury bath and beauty products) and BECO (a range of feel-good water-saving eco foaming and bar soaps) are making a difference to many lives and the environment.
Made in Britain was proud to hold its October workshop at the Clarity factory and delegates were made to feel very welcome by Diane Cheung and Martha Monterisi who introduced us to the organisation and its fantastic work. Everyone had a tour of the factory and met with members of the workforce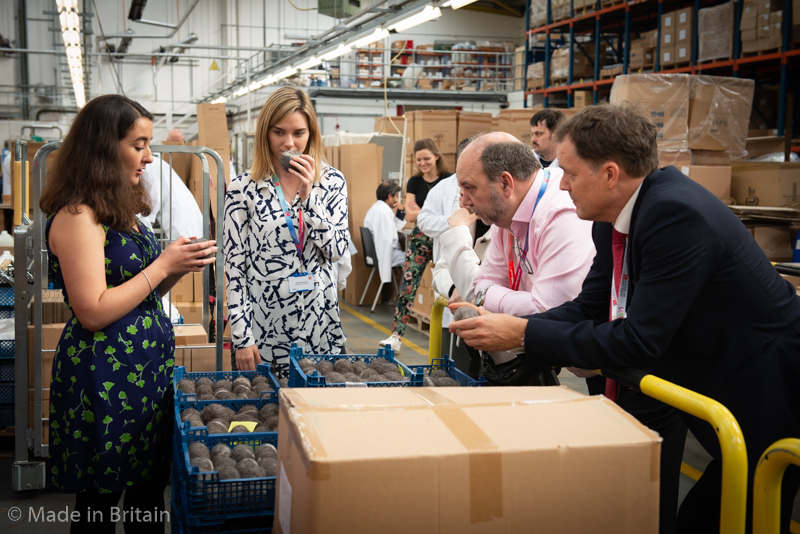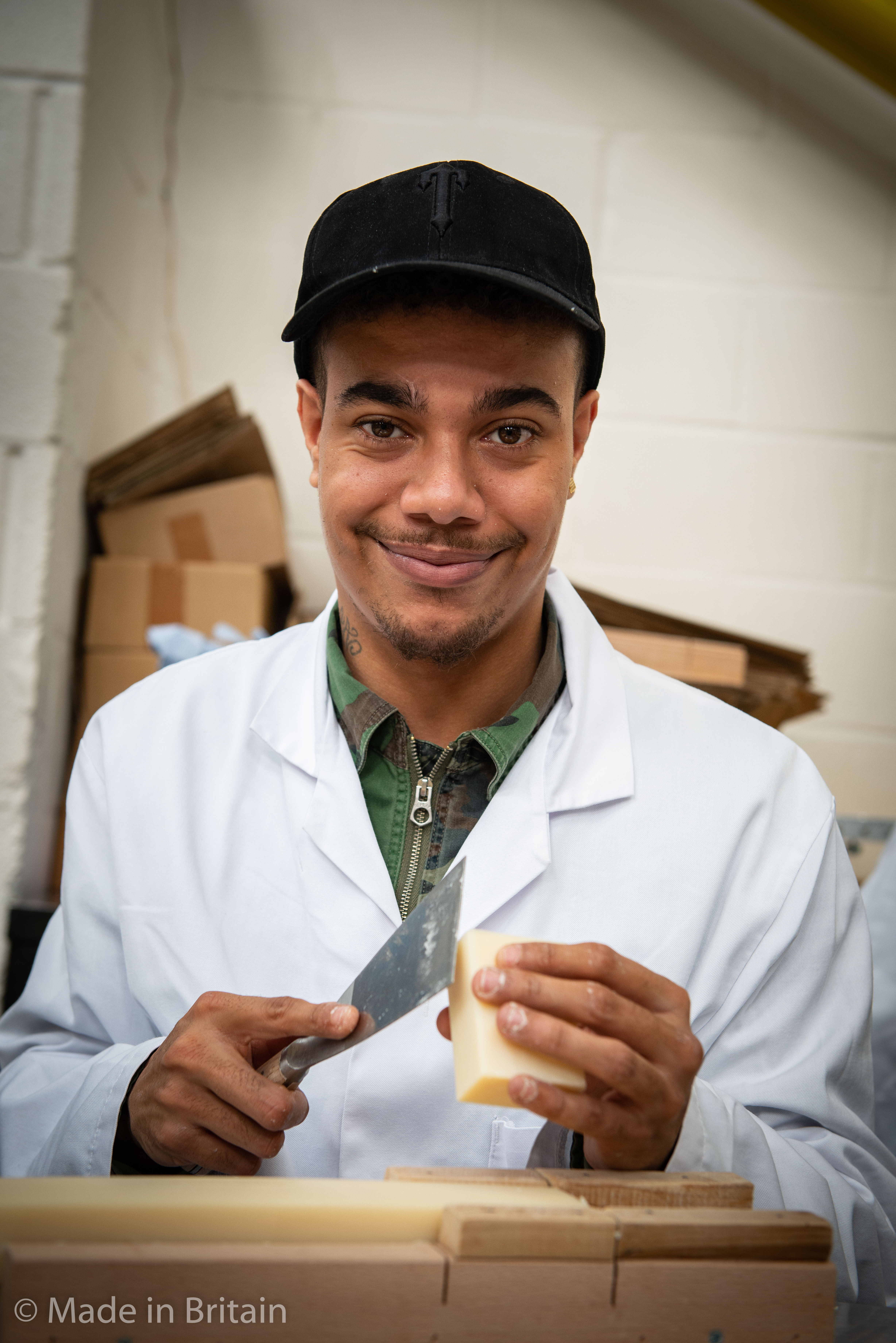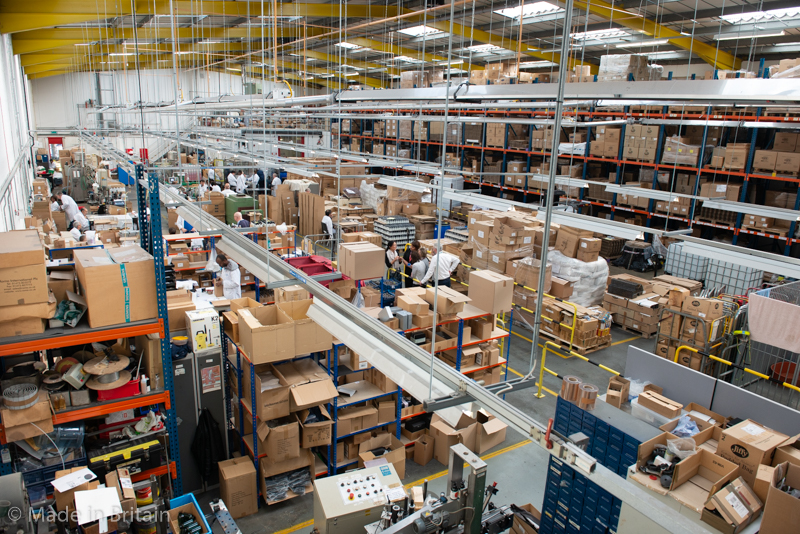 Workshops with Made in Britain burst into life with the two-minute maker session, where each business's representative gets to tell everyone else about their organisation. Simon McAuliffe from Cantifix got things under way.
Cantifix makes structural glass, beautiful structural glass used by architects to make amazing spaces and places. Simon makes no apologies for the fact that his structural glazing is not cheap and told us how the company is looking overseas for new clients looking to use glass in a different way.
Pod Packaging's Mark Glanville revealed that 75 per cent of all aluminium ever extracted and made into something, still exists as aluminium. It's a highly resilient material and is easily recycled and reused. Pod is looking to e-commerce for growth and Mark brought along some lovely aluminium bottles designed for the traveller carrying small volumes of cosmetic and beauty liquids.
James Borrett from Infrared Heater Panels told us all about this relatively new and super-efficient way of heating with electricity. His infrared panels are manufactured in Staffordshire and will warm homes and offices in a far more effective manner than other types of electric heaters. The heaters are also available as ceiling panels, made to fit traditional tile spaces in suspended ceilings.
DDC Dolphin is in the infection control business and, without going into too much detail, Zoe Holiday told the workshop how DDC Dolphin products help hospitals to effectively dispose of human waste. She didn't get too many questions from delegates but everyone was impressed to learn that the company's exports are up by 50 per cent this year.
Helen Davidson's company is Alplas and it's based in Essex. Alplas specialises in point-of-sale accessories. This is a sector dominated by overseas suppliers, so Helen is proud and keen for consumers to know that Alplas is playing them at their own game and winning. One of Alplas's great strengths is to take a simple hook or clip or sales tag and saying "this can be made better and work better". The company regularly designs items based on feedback from stores, which helps it to win and keep loyal customers.
Eve Taylor and her son, Chris, represented Eve Taylor London Ltd, the aromatherapy and skin care specialist. Eve, who is now 86 years old, told the story of the business and how she is still very much involved with the day-to-day running of it. When a caller on the phone was astonished to discover they were actually speaking to theEve Taylor, they asked her why she was answering the phone. Her answer: "Because I work here!"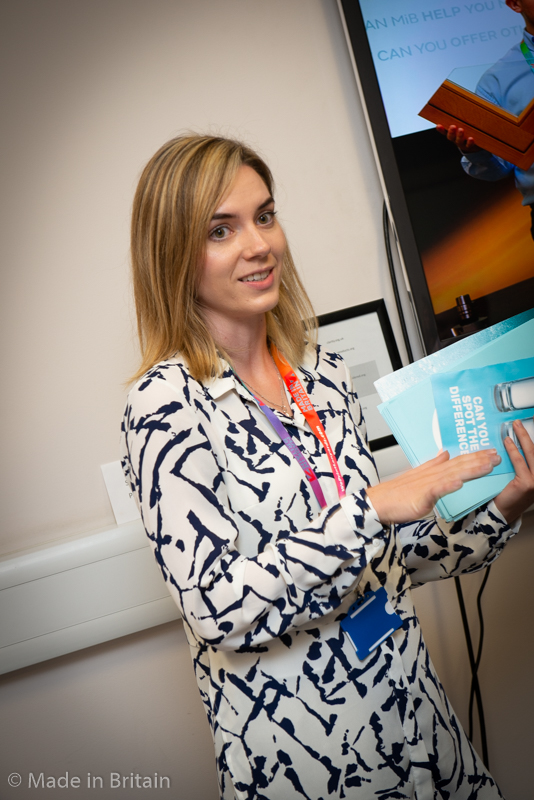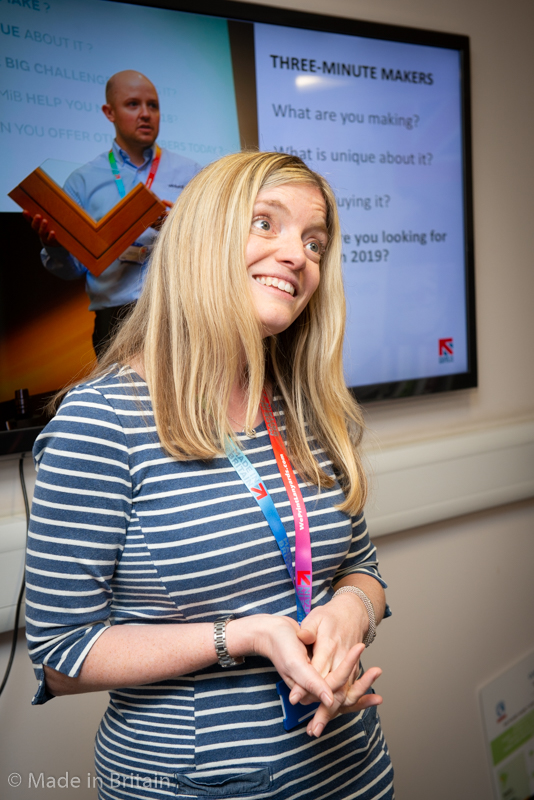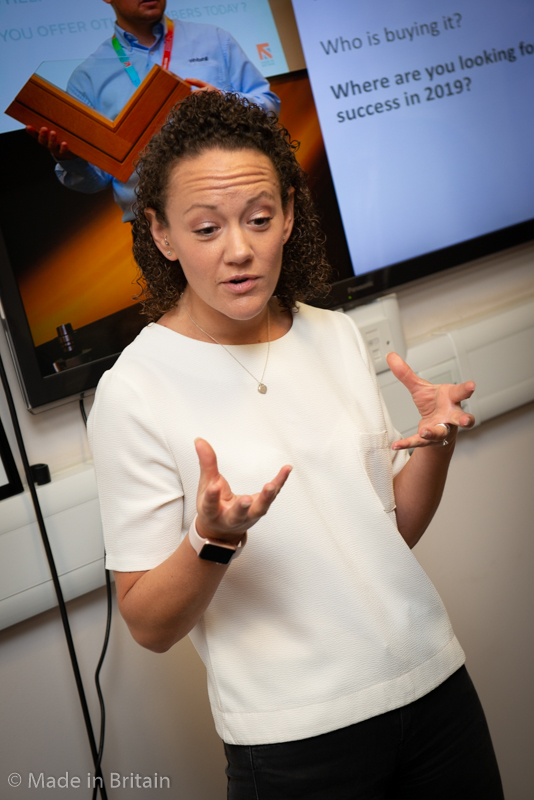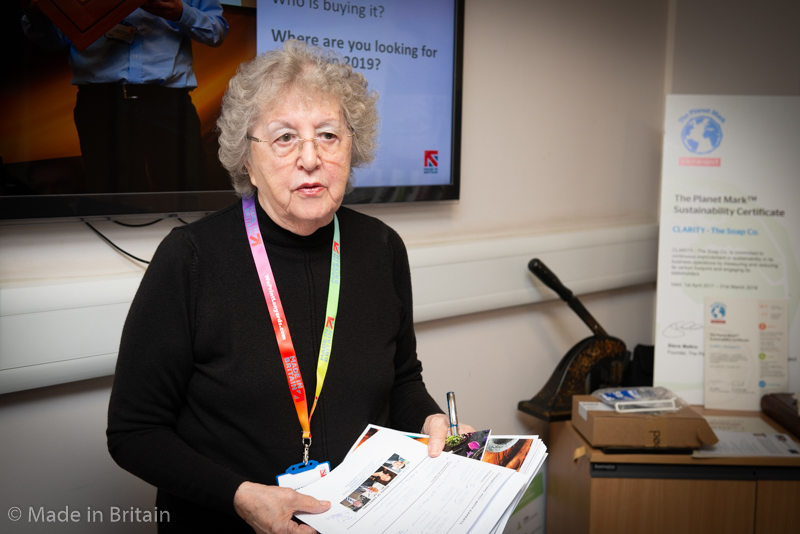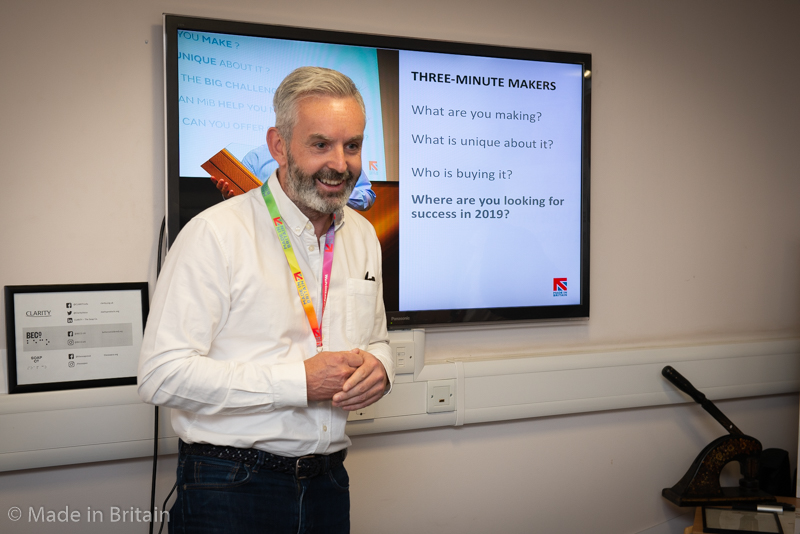 Hunter and Hyland makes curtain poles, very nice curtain poles, and Sarah Moon told the workshop how the quality of materials and workmanship has made Hunter and Hyland poles a favourite with the world's best interior designers. A clever range of accessories shares the same production values and Sarah has spotted her company's products in many TV productions. And they make a guest appearance in a major Hollywood film soon, apparently. The UK market is quite crowded but Sarah has seen sales successes at smaller home and interiors shows. She is looking to the US for her next big sales push.
Joanna Shapley can't understand why only four per cent of UK homes have a water softener installed. When you consider the benefits (soft skin, shiny hair, no limescale in kettles and plumbing) it is incredible. Joanna's mission for Harvey Water Softeners is to tell as many people as possible about the joys of soft water.
Not too long ago, Angloplas was a business in jeopardy. Fraser Stock was persuaded to take it over to stop it being shut down. He introduced some new systems and started making new products. Now the business is keeping 35 staff very busy making a wide range of products. One successful area has been storage items for hospitals and healthcare facilities. Fraser invites customers to specify, design or even just sketch what they need, and Angloplas will then make it. One of the company's shipping challenges is how to overcome the problem of shipping 'fresh air'. Because many storage items are basically empty boxes, much of the volume they occupy is empty. Answers to that one on a postcard, please…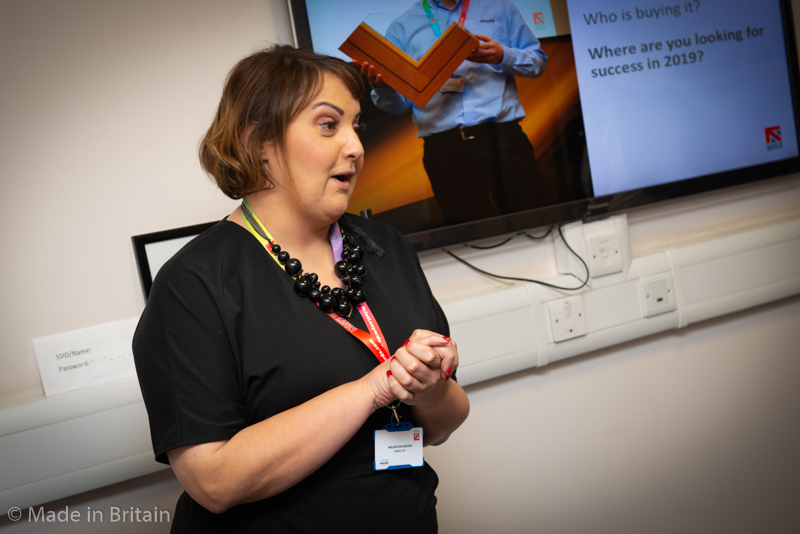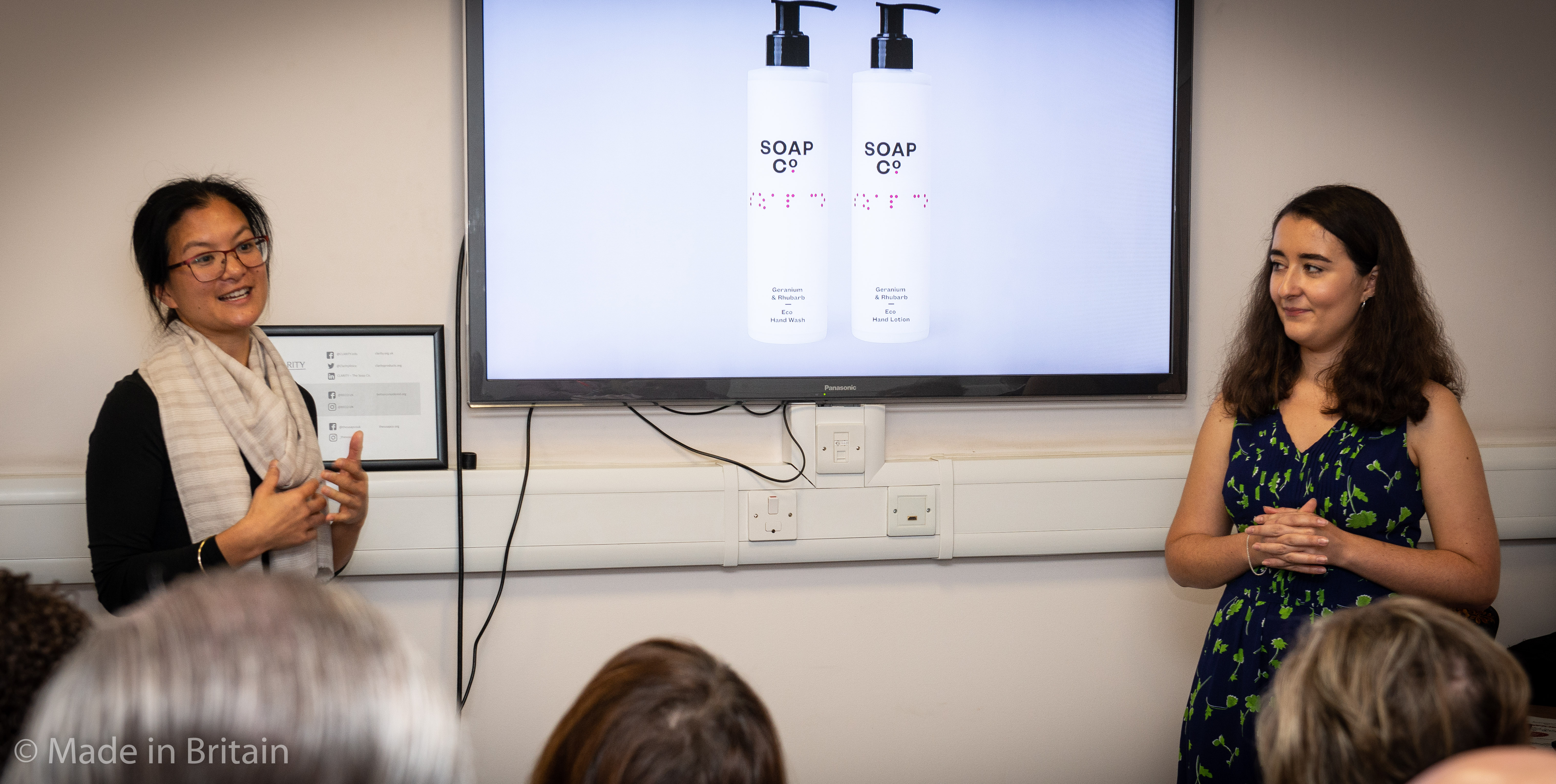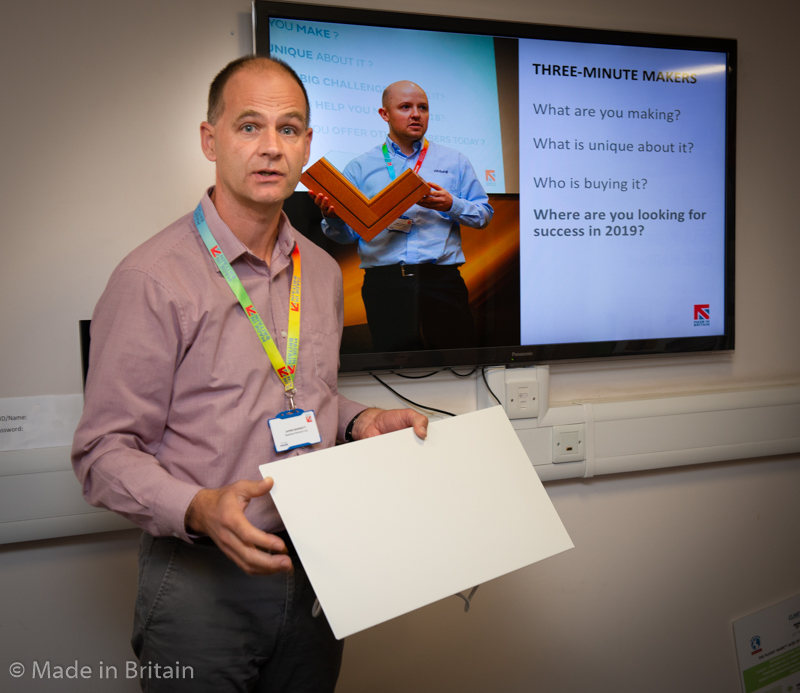 The synergies within a Made in Britain workshop are remarkable. Last month we reported on a temporary building manufacturer hooking up with a temporary fencing supplier. At the Clarity event, Eve Taylor and Joanna Shapley from Harvey Water Softeners had a lot to talk about, and obviously Eve found the Clarity operation fascinating. Angloplas shared ideas and markets with Alplas and DDC Dolphin. The stunning glass structures built by Cantifix didn't seem to feature curtain poles unfortunately, but there might be a need for some clever infrared heating.
If you would like to host a Made in Britain workshop at your manufacturing facility, get in touch today.