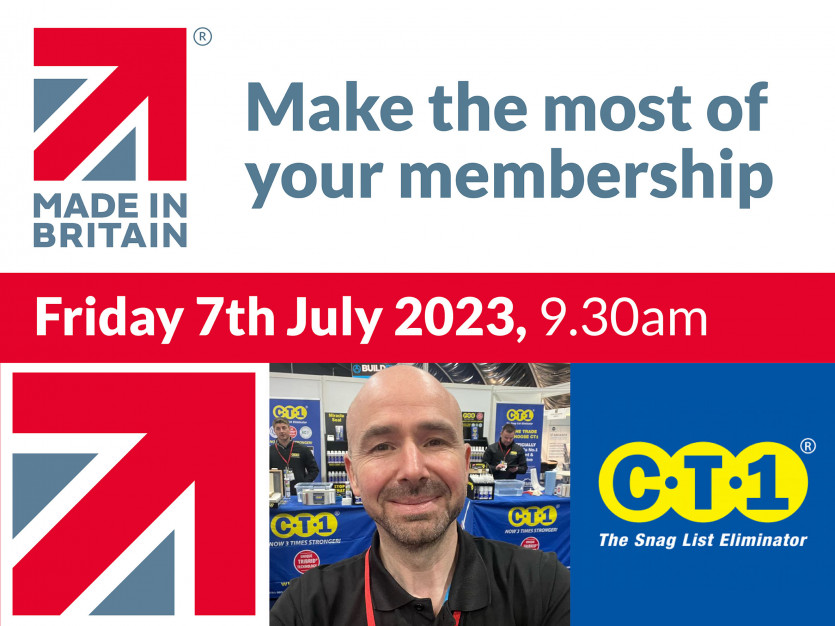 Join the Made in Britain membership team along with member, Martin Mallon from C-Tech NI, to hear how to make the most of your membership.

Date: 7th July 2023
Time: 09:30-10.30
Price: £0
The session is hosted by Ilika Copeland, Chief Operations Officer who would like to hear about you and your organisation and tell you how we might help you through your membership with Made in Britain.
This session is an opportunity for members to:
• Hear from existing member Martin from C-Tech NI who will share how they use their membership and how using the mark benefits their business
• Tell us about your business, so Made in Britain can share relevant opportunities with you
• Walk through the membership benefits and how to make the most of our platforms
The session should last around an hour, we do hope you can join us, book now.