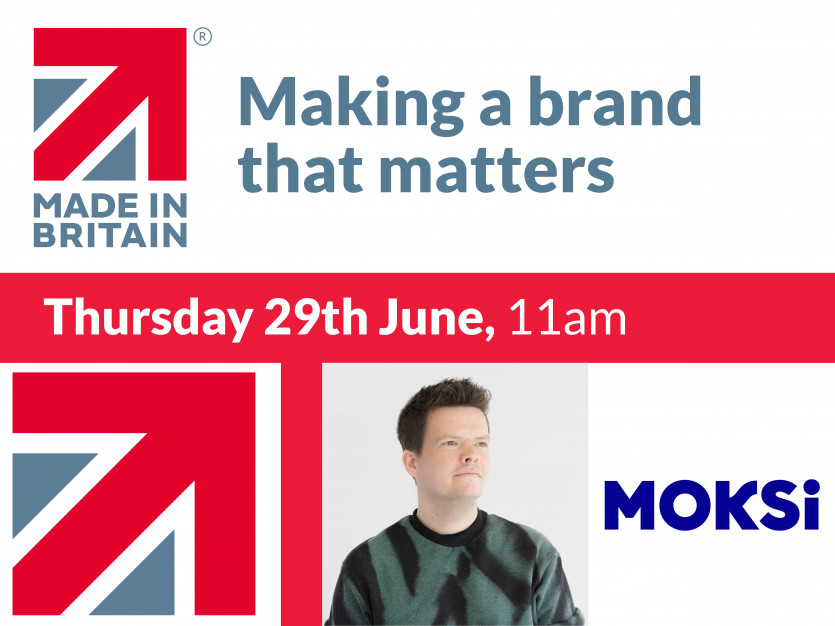 In this session, Rich Pay from creative studio, MOKSi, will show you how to make your brand matter by focusing on the first rule of branding. Stand for something. This will show how to unlock what your brand stands for and what that means for customers, campaigns and comms. BOOK NOW
Part 1: Stand for something. It means everything.
What does it mean for a brand to stand for something? Sustainability? Ethics? Not necessarily. In the first of a three part series creative studio MOKSi will highlight why standing for something, means everything. Highlighting examples from food and drink to door manufacturers.
The presentation will include:
- Why it's important
- Best in class examples
- Do's Don'ts
- Identifying what you stand for
- What that means to comms
- What that means to customers
Part 1: Stand for something. It means everything.
Part 2: Don't aim for pretty. Aim for iconic.
Part 3: Don't use channels. Channel people.
Who Is The Session Designed For?
● Digital marketing
● Brand managers
● Marketing
● Sales
● PR
● Company owners
Date & Time
Thursday 29th June at 11am BOOK NOW
RICH PAY | FOUNDER & CREATIVE DIRECTOR | MOKSi
The Founder and Creative Director of the new creative studio MOKSi. Rich knows what it takes for a brand to succeed. Throughout his 13 years experience he's used his super-gutsy-optimistic-punchy-and-creative attitude to help brands shine, with the results to back it up. From start-ups to global phenomena, he's worked with Primark, Mitre, Innocent, Amtico and Ideal Standard to name a few.
LinkedIn | Twitter | Instagram
To attend this session, please book here