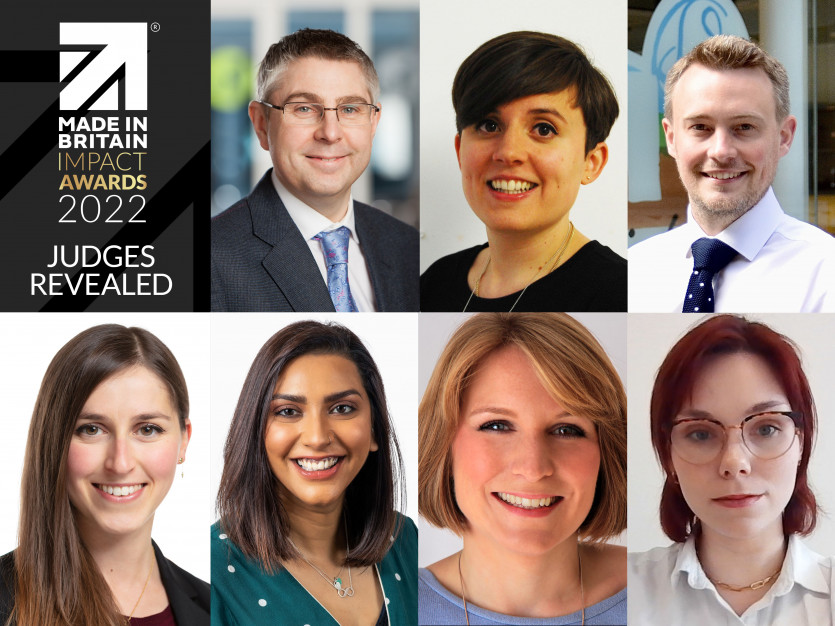 We are thrilled to announce our panel of judges for the Made in Britain Impact Awards 2022. The Awards celebrate our members and recognise team achievements, leadership, and innovation and our panel is equipped with a wealth of knowledge and experience to choose a shortlist of nominees and our winners.
In our inaugural year, the categories are centred around sustainability and green business, as we look to support manufacturers on the road to a more sustainable operation. Members on the judging panel are experts from right across the sustainability spectrum.
Introducing the 2022 Judges
Chris Harrop OBE: Chair, Made in Britain. ESG Strategy Director at Marshalls plc, Chris is a marketing and sustainability professional and Fellow of the IOD and IEMA with a proven global track record.
Emily Auckland: An associate of the Global Compact Network UK (GCN UK) supporting their strategy and advocacy work. Emily works with purpose-led organisations on programmes and initiatives to create positive social and environmental impacts.
Dominic Robinson: CEO, Soil Association. Dominic has a wealth of experience in environmental and forestry organisations with previous roles at Severn Trent Water, Forestry England, and Bedgebury Pinetume and Forest.
Caterina Agnoletti: COO, UN Global Compact Network UK. Operations Manager at the UK Local Network of the United Nations Global Compact, Caterina supports the team on a variety of issues including the Sustainable Development Goals (SDG) agenda.
Sarah George: Writer. An award-winning, NCTJ-certified multimedia journalist with a passion for telling stories that matter. Sarah is the in-house writer at edie.net, and the trusted source of news for sustainability and energy professionals.
Mona Vadher: Director, LMP Action CIC. Mona is an educational and skills policy expert with experience on Boards of Trustees and delivering senior-level partnerships across higher education government, and financial services.
Victoria Page: VP Communications and Green Growth Programme Manager. Victoria (Tause) is the founder of consultancy firm, VP Comms. She is a regular Made in Britain contributor, a Fellow of the RSA, and founder of 'Love Haslemere Hate Waste' campaign.
The awards are open to all members and open now! Enter the Made in Britain Impact Awards.
Keep up to date with all the latest on the dedicated Made in Britain Impact Awards page.