THE cost of membership to Made in Britain is set to change from the start of December 2021. The organisation decided not to update its fees last year out of consideration for the challenges faced by members due to the pandemic.
Changes from next month also include adjustments to the turnover thresholds of membership tiers three and four. The annual cost of tier three membership will come down by 15 per cent.
Membership tier one retains its turnover threshold of £1m, so if your business turns over up to and including £1m you will be in tier one. The cost of membership for a tier one company will be £160 a year from 1 December 2021. Tier two is for businesses turning over between £1,000,001 and £5m, which is unchanged. A tier two company will pay £330 a year for membership.
In response to feedback from members about the turnover range covered by tier three, its upper threshold comes down to £15m and companies that turn over between £5,000,001 and £15m will pay an annual fee of £850 to be a member. Tier four membership, for companies turning over more than £15m, will cost £1,650 a year.
Membership of Made in Britain is required in order to licence the official mark and be featured in the searchable Made in Britain member and product directories. Membership also provides access to exclusive webinars covering sales, marketing, PR and export. Members can post their own company and product news to the website at Madeinbritain.org and this, along with promotion on Made in Britain's social media channels increases members' online visibility.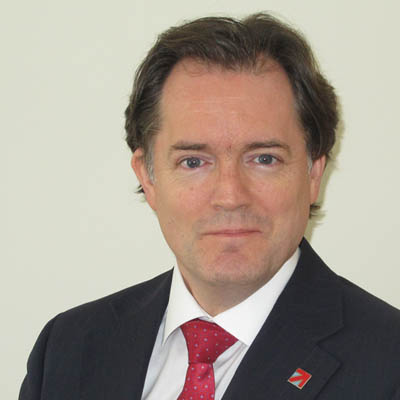 John Pearce, CEO of Made in Britain (left), said, "We continue to enjoy welcoming new members each week, many recommended by existing members. Members who've been with Made in Britain since the start will be aware that we have changed our pricing and tier structure only once since 2015. As a marketing and trade representation organisation, funded entirely by membership fees, we aim to provide the highest possible value for money, whilst working tirelessly to find new ways to help our members sell more of what they make."
Two new member benefits were launched this year. In July, a sustainability programme designed exclusively for manufacturers, in collaboration with the University of Cambridge Judge Business School, was created. Access the Green Growth Programme at green.madeinbritain.org. Also set up in 2021 was the Made in Britain International Trade Programme, which supports Made in Britain members to increase their chances of export success. The programme includes access to regular events, discussions and news. It draws on Made in Britain's relationships with key export organisations, such as the Department for International Trade.
New Made in Britain membership tiers and fees at a glance
Tier 1 for companies with a turnover of up to £1m costs £160 a year.
Tier 2 for companies with a turnover between £1m and £5m costs £330 a year.
Tier 3 for companies with a turnover between £5m and £15m costs £850 a year.
Tier 4 for companies with a turnover of over £15m costs £1,650 a year.