Chairman's view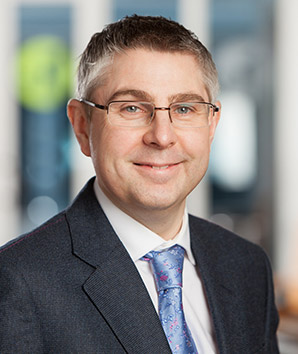 2020 was an extraordinary year. We have each and all been challenged in ways that we could not have expected 12 months ago, as individuals, communities and businesses.
Made in Britain members have more than risen to those challenges, through resilience and entrepreneurial spirit. In the course of this year, I have seen and spoken to many companies. We have all had to adapt, be it through altering how materials and stock are managed and held, reviewing supply chains, varying production rates and ranges, introducing social distance requirements, updating marketing or even pivoting to directly meet needs related to the pandemic.
We are brought together by many things, most obviously by our pride in making what we do in Britain. This year has highlighted that pride is well-placed and increasingly important. Research shows that consumers and B2B customers want to buy more British products. The fact that Made in Britain grew faster in 2020 than in any other year further demonstrates this.
The new year will bring other challenges but I look forward positively, as we begin to 'build back better', greener, more sustainable and more inclusive. Made in Britain and therefore each of our members have a key role to play in being a driving and positive force for the UK in 2021 and beyond. We are committed to collective success, as well as supporting individual members in whatever way we can in order to sell more products made in Britain. We are the official and leading marque for UK manufacturers.
Thank you for your support and engagement in 2020. I wish you and all our members a very successful 2021.
Chris Harrop, OBE chairman
Chief executive's summary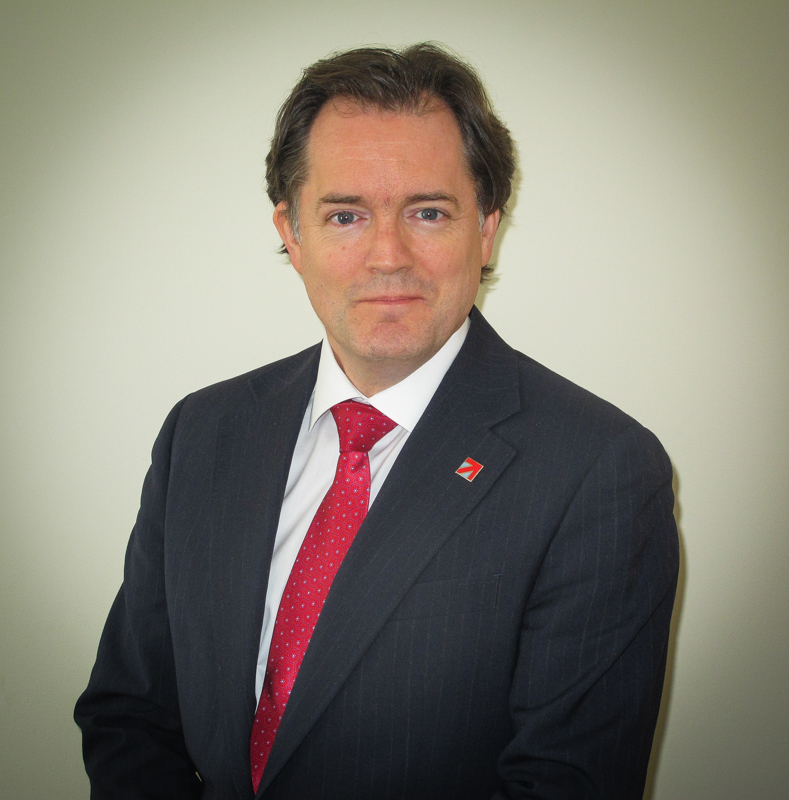 2020 was disruptive and transformative for our members and for our organisation, soon to complete its sixth year, promoting the values of the official Made in Britain official mark. Early in the first national lockdown, we opted to postpone all our in-person events due to start in April, quickly adapting to a fortnightly networking webinar schedule to help our members stay connected to the Made in Britain team and to each other.
Our members were all familiar with PPE for their factory workers, but the health sector-specific PPE crisis in the national press, within weeks created a stream of positive news stories on our news channel – members making PPE for themselves and for other local businesses – some of them for the first time. Accelerated growth in membership – more than twice as fast as previous years – presented challenges of capacity and contact. We scaled up our service to 60+ new members every month and they reacted by sending us even more positive news stories, 100 in November alone.
Our impact in the first year of membership of the All-Party Manufacturing Group (cross-party policymakers) was to set government procurement into the year-long agenda in January, then seeing the theme appear frequently through the year at meetings with senior policy-making leadership. A green paper is currently being circulated to Made in Britain and other competent, relevant parties to make changes to policy that will benefit our members.
Foreseeing sustainability as a key theme for future procurement requirements, in partnership with Cambridge Judge Business School, we designed and built a universal and transferable green growth programme for members, aligned smartly with the UN Global Compact (UK) and SDG 12. Free for members, this project will reveal the levels of sustainability practice and planning and help signpost services that can help them improve their awareness and our promotion of the group's overall ratings to help their visibility.
In November, we opened the first-ever Made in Britain digital product 'warehouse' to allow all our members to upload commercial information on up to 25 of their products.
John Pearce, CEO
Press relations for the Made in Britain organisation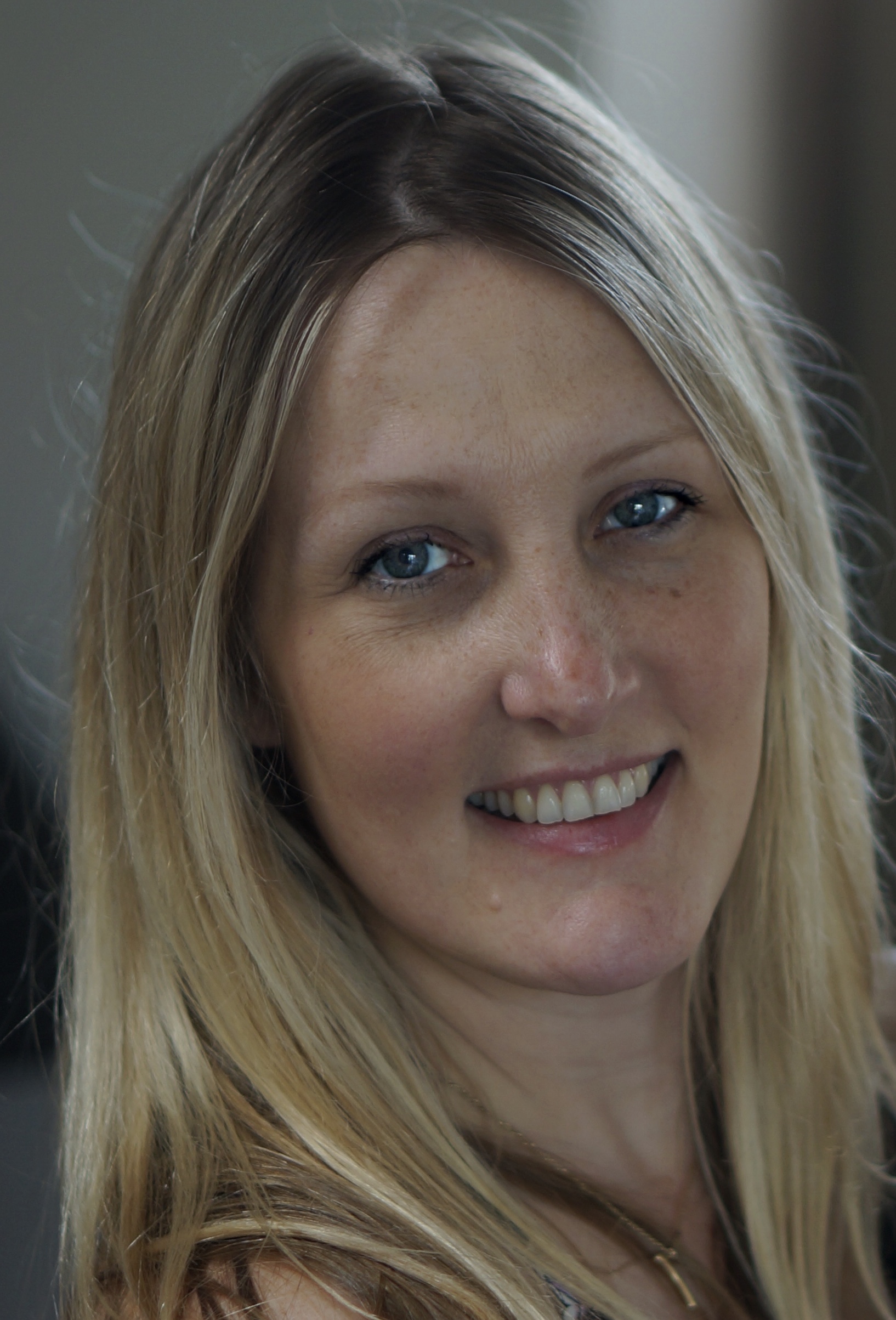 PR objectives:
• To build credibility and understanding of Made in Britain, its CEO and members, with the aim of boosting new members and ensuring existing members renew.
• Raise awareness of the Made in Britain mark and establish it as a recognised and trusted mark of authenticity and the highest quality manufacturing.
• Position Made in Britain as an authority on the UK manufacturing agenda and as a trusted voice among the manufacturing community.
• Raise awareness of member companies (where relevant and beneficial to the Made in Britain brand) and gain recognition for Made in Britain's role in their business success.
IN February 2020, Frame PR took over the PR from a previous agency. Our initial plans were to create high profile campaigns such as a 'Manufacturing Hot List' of the UK, however, we soon changed tack to commenting on the pandemic, profiling the business, and building a bank of positive member ambassadors who we could confidently put forward to the media.
In August this year, we had a particular highlight when we conducted our, now annual, Buying British survey into purchasing habits of consumers and businesses, with research agency OnePoll. This secured 11 pieces of press coverage, including a front-page article on The Express, an opinion piece in The Express, coverage in The Telegraph and The Times in articles on the popularity of British meat and homeware, and trade coverage in Manufacturing Management.
Another highlight was seeing Made in Britain covered in a full-page profile in The Times in August, featuring members Glencroft, Fracino and Wham. We have achieved 44 pieces of press coverage since February and will double our monthly targets to four (consumer and trade) in 2021.
Julie Thompson Dredge
Frame PR
Being part of the non-executive board
WHILST 2020 might have been the strangest year on record, one of the major positives has been the development and strengthening of Made in Britain. In 2019 we made a decision to join the All-Party Manufacturing Group to strengthen our voice in government and visibility around Westminster. Whilst meetings have become virtual, we have become a constant within them and we would certainly judge that our awareness around government and many other committees that we engage with has grown immensely. In fact, the other trade bodies around the UK manufacturing 'space' are now quite deferential and see Made in Britain as the official voice. The government procurement initiatives are now being revealed and our message is now clearly at their core. There is so much more to come next year and the more we can directly link our new product directory to sustainability and carbon footprinting, then the stronger we will become together.
The timing of these developments alongside the impact of COVID-19 should not be understated. Across every sector, we are now seeing evidence emerge of some fundamental re-assessment of supply chains. Low-cost sourcing will of course always have its place, but there is growing cognizance of the need for more localised purchasing and the de-risking of supply chains due to the ongoing supply disruption from China – which will continue for months to come. Whilst this may be due to short- and medium-term disruption, it has forced many purchasers to understand supply chain risk more – and to ask questions of origin and provenance. Our continued drive for awareness of sustainability can only strengthen such discussions and our new environmental benchmarking tool can go a long way to providing a simple top-level assessment of environmental credentials which should be core to ongoing responsible sourcing.
David Osborne
Roman Ltd (member)
Membership service
515 new members joined last year, our renewal rate was 86 per cent, meaning membership growth of 420 members. Sadly, we have lost a few members during this challenging year due to financial reasons, but new applications were up 80 per cent on 2019, with businesses saying they are proud to be British manufacturers and are joining to raise awareness of this and to stand shoulder-to-shoulder with the best British manufacturing brands.

Unfortunately, the roadshows were cancelled so we didn't get to meet any members, but they were replaced by fortnightly webinars, giving more free content to members from experts in sales, marketing, PR and exporting with 475 members booking on to these events.

We have also seen a big increase in the sale of Made in Britain-branded POS items (all sourced from members) which is great because this means more members are using the mark on the products or packaging thus raising the awareness of the organisation.
Nicola Kemble
Operations director
Our news came of age in 2020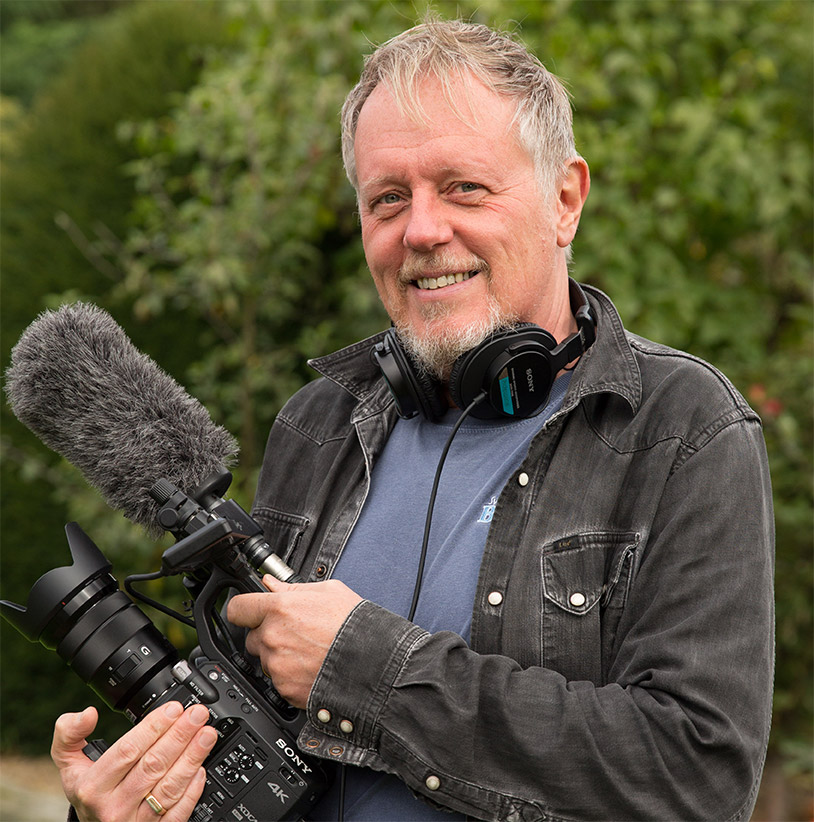 WE had been accepting members' news stories and new member 'welcome' stories since 2019 but the flow was steady. Half of the new members responded to emails asking them about their decision to join.
When COVID-19 struck we had to react to inform and serve our members. The first big story was the need for PPE and we reported on the government appeals and opportunities. The other big news was the government support package and we reported on furlough and job protection schemes.
We decided to automatically post member-created COVID-related stories on the main Made in Britain news stream and this led to a permanent section of news on the website called 'Members' news'. Stories are still approved for publication but now they all appear on the public site. The range of stories has widened to include lots of features that appeal across the membership and the standard of writing has gone up.
The changes in attitude to supply chains brought about by COVID-19 has led to an increase in new members and new member 'welcome' stories have increased proportionally. To ensure the timely processing of these stories, additional resource from Delegant has resulted in a much-improved service, and therefore, response.
We capture Made in Britain's Twitter hour conversations in a regular feature on the website 'Caught in the Net'
In the autumn we committed to a weekly news email sent to all members every Monday. It includes a round-up of the week's news and events, plus products and videos of the week.
Up to the end of November, 718 member-created news items and 316 stories written by Made in Britain were published in 2020. This has had a big impact on website traffic with monthly visitors to madeinbritain.org doubling between November 2019 and November 2020. Thank you all for dropping by!
Martyn Moore
Content editor
Ideal World television shopping with Fracino
Short note on our experiences in being the headline act for the Made in Britain Hour on Ideal World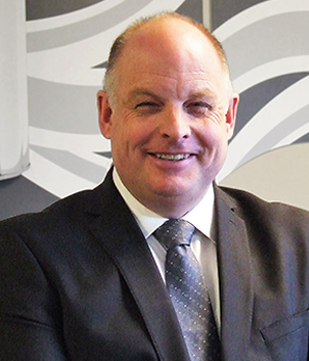 FRACINO were very pleased to have had the opportunity to play a part in the inaugural partnership between Made in Britain and Ideal World. We knew we had a product range about which we could tell a story, we had the experience of creating media to promote the products we manufacture – and we're exceptionally proud of being members of Made in Britain. I guess the bit we massively underestimated was just how much preparation goes on behind the scenes to produce a slick, flowing and watchable television programme! The team at Ideal World were exceptionally professional and helped us every step of the way in combining product offers that would appeal to the viewing consumers and encourage them to buy! The fact that we actually sold ANY machines – let alone several – in one event is testament to the skill and knowledge that the team had. Many hours went into multiple on-line meetings - developing ideas, concepts, training for an hour in front of the camera (attempting to give the impression that we were seasoned professionals at the role) which was challenging – but ultimately very rewarding. Without the impetus of John's vision and the strength of the Made in Britain mark behind us, I doubt we'd have ever had the courage to tread the long and resource-intense pathway from interest to achievement. Made in Britain's initiative and forward-looking strategy was an incredible partner to have along the way!
Would we recommend other members to get involved and support the programme of events? Absolutely! It's a challenge that requires time, energy and commitment – but the opportunities that evolve from it are limitless.
Peter Atmore
Fracino
NETWORK: Made in Britain
NEW for 2020, inspired by our postponement of all in-person events, we adopted a once-per-fortnight format for a new network + learn opportunity with invites to new and regular contributors and speakers invited from within membership as case studies. Centred around our pillars, marketing, exports, PR and sales we quickly achieved booking numbers, all via our website, of 30+, with one event on PR getting 50 delegates confirmed.
Stay-at-home rules during lockdown and deciding to make our webinar at a scheduled time every fortnight, helped grow our audience through the year giving us the opportunity to also remind our members of other ways they can get more from membership. As the demand for new content grew through the year, to avoid repetition, we invited new speakers and asked them to contribute with written content and follow-up appearances later in the year. Looking back at the year in attendance numbers, this pulse of fortnightly contact between members will have helped to reduce the feeling of business and personal isolation.
John Pearce
Social media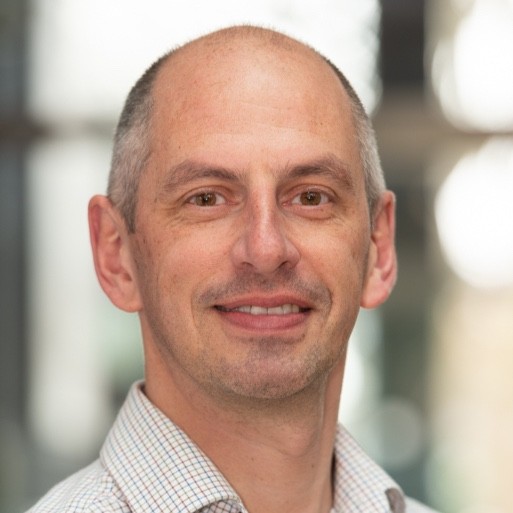 SOCIAL media serves three distinct objectives for Made in Britain:
• Member visibility on a B2B and B2C axis across the channels.
• Visibility and recognition of the Made in Britain mark.
• Recognition and credibility of the Made in Britain organisation to potential new members, customers, governments, trade bodies and specifiers.
The vast majority of members are active on social media across the four main channels: LinkedIn, Twitter, Facebook and Instagram. Prior to the start of 2020 the primary channel was Twitter and to a lesser extent Facebook/Instagram. The social media presence was expanded during 2020 to broaden the horizons and to engage with more than the "marketing/social media teams" who run the corporate feeds into these three channels. LinkedIn was identified as the way to engage more people and different people/departments within companies. This includes owners, managers, investors, customers and staff.
The social media team changed on 1 August to a new provider. The first objective was to create a standardised look, feel and tone of voice across all platforms. The second objective was to engage more members across these platforms. As membership has grown significantly over the year the opportunities to promote individual members in single posts has become more challenging. This is not through resource, but instead, with care not to overwhelm the channels with too many posts. We therefore looked at the strategy of combining members through innovative posts highlighting sectors, weekly member news postings and general awareness of the mark. This has proved effective across the channels with followers, engagement, tags and impressions going up significantly.
The highlight of the year has been the growth on LinkedIn which has gone from 400 followers at start of the year to 4,500 now. These are active users who see, share and comment on posts. The second highlight is the growth in Made in Britain Hour on Twitter. This has seen the number of general contributions, and more importantly member contributions, grow on a weekly basis since the reformatting exercise in August. Thanks to other members of the Made in Britain management team, this is now captured as a write up/summary for others to read. This has further stimulated activity in the hour.
Whilst we continue to work with the changing nature of social media, and even more so since the onset of the pandemic, we are constantly monitoring how we can help members and customers, both in Britain and overseas, connect to maximise the benefit of products that are Made in Britain.
Adrian Parrott BSc MSc MBA
Technical director, Delegant
Acting head of social media, Made in Britain
Partnerships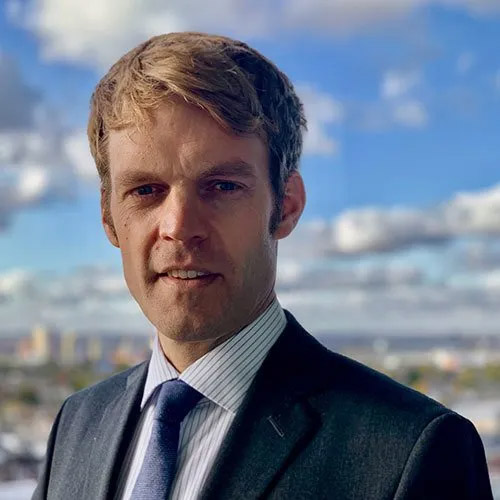 BRENNAN & Partners was delighted to start work with Made in Britain in May last year. We have been active on a number of fronts for Made in Britain's leadership, including through offering advice and insights; support for communications; and, a comprehensive data analysis exercise.

The primary focus of our work is partnerships. We have mapped and identified the relationships that help strengthen Made in Britain's voice in key forums and thereby enhance the value Made in Britain offers member companies.

Entities that we have engaged and are now more aware of Made in Britain than ever include: BSI; Confederation of British Industry (CBI); Number 10; UK government departments for: Business, Energy and Industrial Strategy (plus Office for Product Safety & Standards); Department for International Trade; Cabinet Office; and, Department for Health & Social Care.

'Speaking with government' is central to our work. We shall be communicating on this more regularly in 2021, including feeding in to and back from attendance at the All-Party Parliamentary Manufacturing Group.

Three specific examples of Made in Britain's 2020 partnerships work:
• PPE: Direct correspondence with Lord Deighton, appointed as the UK's PPE Tsar. This led to a range of follow-up, including us now having a direct relationship with the operational lead for the UK's provision of PPE;
• Supplying to the UK government: Presentation by Martin Traynor OBE, Small Business Crown Representative to members, as part of a relationship with the centre of government that we are nurturing. HMG spends £260bn per year on goods and services. It has a commitment to ensure 33 per cent of this is procured from SMEs; and,
• Industry connectivity: Made in Britain CEO John Pearce meeting with Lord Bilimoria, in his new role as president of the CBI. This has spurred a new working relationship with the CBI and Made in Britain is now a member of its manufacturing working group.
We look forward to our work with Made in Britain and more member companies in 2021.
George Middleton
Brennan & Partners
Our plans for 2021
MORE than anything, the Made in Britain organisation and our membership service teams want to help secure a prosperous future for all our members, through what will no doubt be a challenging twelve months ahead.
We expect to welcome in hundreds of new members, loading up thousands of new products into our new 'digital warehouse' – the official place to find made in Britain products. The directory should promote at least one product from all our 1,500+ members by the autumn of 2021.
We would prefer not to lose any members at all unless they no longer qualify for the accreditation. Our annual licence and membership fee currently remains unchanged across all tiers. This will be reviewed in Q1-2 (from January to June) and an announcement will be made at our AGM on Thursday 28 October 2021.
Made in Britain aims to tell the exciting, open and coherent story of exemplary business practice in the national, regional and trade media, and we'll work strategically to ensure our mark and our members continue to gain more visibility and recognition. We will continue to be the official mark for SME and larger manufacturers, helping them sell more at home and abroad.
John Pearce