HAVE you ever considered crowdfunding as a way to raise capital? How would you even start to do this? And how can you combine the marketing potential with crowdfunding to create tangible growth?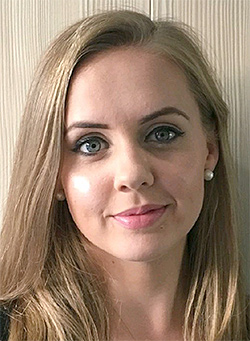 Stephanie Munn (left), marketing manager at Made in Britain member Pallite will answer all of these questions and more in her exclusive webinar on 23 March, free to members of Made in Britain. Stephanie says attendees of her webinar will, "learn how to make strangers into supporters, supporters into investors, and investors into your biggest fans, mentors and advocates". We think you should sign up now.
Pallite designs and manufactures environmentally-friendly products made from paper honeycomb board to move, protect and store goods. The company has seen turnover grow 60 per cent a year, on average, for the last three years.
Pallite has successfully completed two rounds of crowdfunding through Crowdcube and raised around £2.5million to support Pallite's growth and recently smashed its latest target.
In this session, Stephanie will share with fellow members how she uses crowdfunding both as a marketing exercise and to support the growth of her business. Steph will give advice on how to use this platform effectively and what to consider when working with potential investors.
Outline webinar content (might change slightly):
Intro to and background on crowdfunding and how our investors are now our biggest advocates.
How to pitch to your investors, for example, from a marketing stance treat them as a customer, have a persona, segment your types of investor because they'll react differently if they're a big-ticket anchor investor vs a 'crowd' investor.
Writing your pitch deck and video and text.
The importance of rewards.
How to get the most from the campaign.
Referrals.
What we did differently in the second round vs the first time.
Top tips.
The importance of planning.
Seize the moment/time is of the essence.
Our best performing updates during our campaign.
To book your free place on this unmissable webinar, click here.