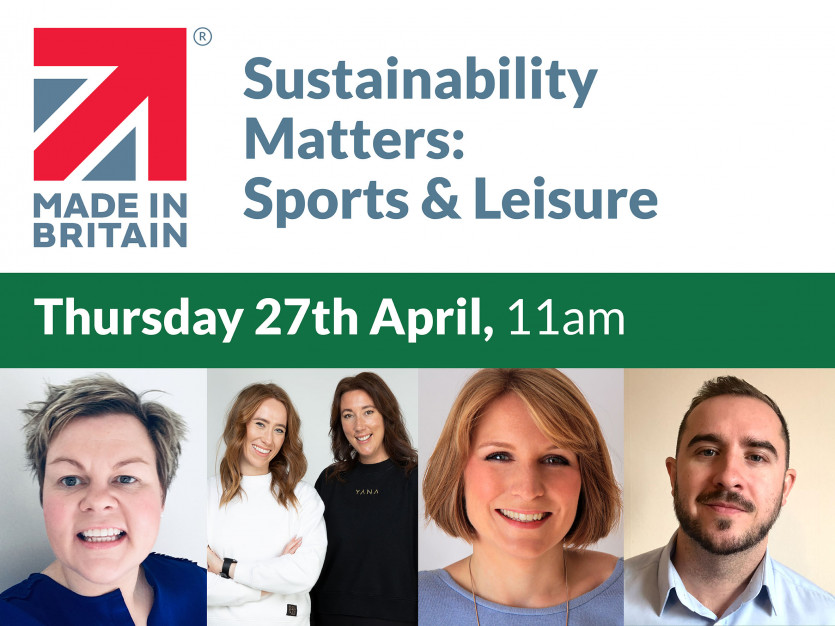 Members are invited to join us for the third Sustainability Matters webinar of this year. In this webinar, we will discuss sustainable manufacturing in the Sport & Leisure sector. During this session, you'll have the chance to hear from members about their sustainability journeys and find solutions to some of your green growth challenges.
This is an opportunity for you to network, learn from others' experiences and collaborate. BOOK NOW
Who is the session designed for?
All members
Date & Time
Thursday 27th April, 11am BOOK NOW
Speakers: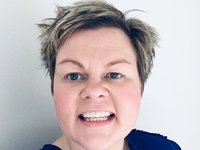 Judith McMinn, Founder, Rezon
Judith has almost 20 years in planning and delivering large scale people change projects. Amongst her roles has been the Chief Operating Officer to a former UK Prime Minister, transforming his business and personal brand in the UK and globally.
In 2021, she established Rezon, a start-up that has developed a sports headband to protect the brain in sport and reduce the risk of concussion and sub-concussive brain injury. Judith's experience spans across problem solving, navigating complexity, transforming ambition into operational action to deliver genuine benefits, revenue and results, recruiting and developing talent, leading large multi-functional teams, proactively managing risk and reputation, building relationships, negotiating and influencing across a range of stakeholder groupings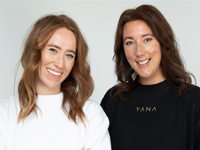 Charlotte & Sophie Wilson, Co-founders & Directors, YANA Active
Sophie & Charlotte Wilson are sisters from the North East and both graduated from Northumbria University. Charlotte has a fashion background and a degree in Fashion Marketing, she worked for Carlin International in Paris, was featured in Italian Vogue's top 10 designers to watch when she graduated and is behind YANA's product design and development. Charlotte has a career in the energy sector, with Siemens Energy and currently manages their global talent attraction activities. Sophie graduated in 2016 with a degree in Business Leadership and Corporate Management, after completing a two-year placement at Nissan, went on to secure a job with a global defence company and is now head of one of their business areas. Sophie led the Defence company to win STEM Employer of the year in 2019, was named one of the top 100 Women in Technology in 2020 and was shortlisted for a Women in Defence award in 2021. In November 2022, Charlotte and Sophie were named Sustainability Entrepreneurs of the Year by the Great British Entrepreneur Awards in recognition to their commitment to creating sustainable activewear.
Wesley Clarke-Sullivan , Marketing Manager, Icon Lifesaver

Facilitated by:
Victoria Page, Green Growth Programme Manager, Made in Britain
Victoria is the founder of VP Comms, a brand strategy and responsible business consultancy. She passionately believes in business as a force for good and helps organisations to do the right thing, whilst driving profitable growth, including Azzurri (Zizzi, ASK, Coco Di Mama), Britvic, Unilever, UN, Sky, John West, and Pukka Herbs. She is a regular speaker on corporate purpose and judges several industry awards. Victoria is also a Fellow of the RSA to drive innovative solutions to society's challenges. As part of this, she launched a behaviour change charity, Love Haslemere Hate Waste to make waste-free living the norm in Haslemere and beyond.