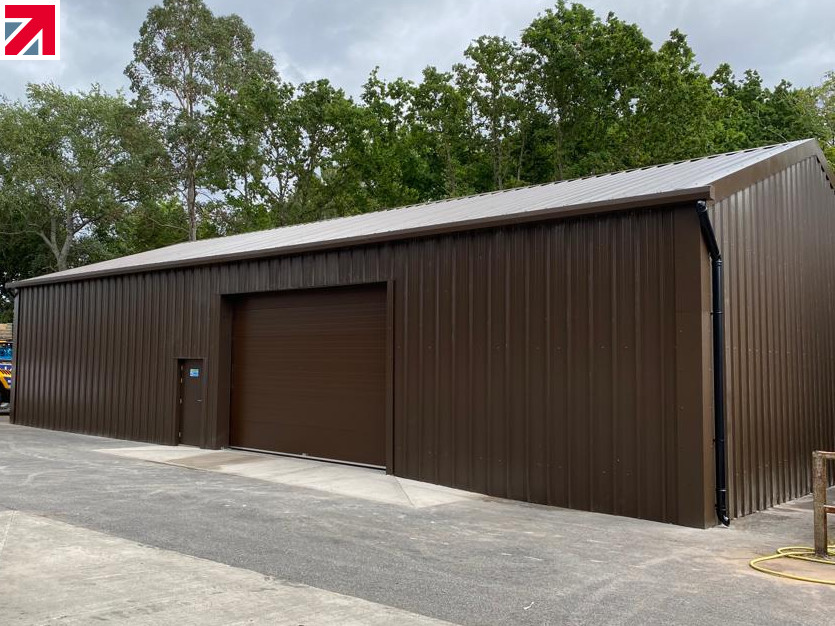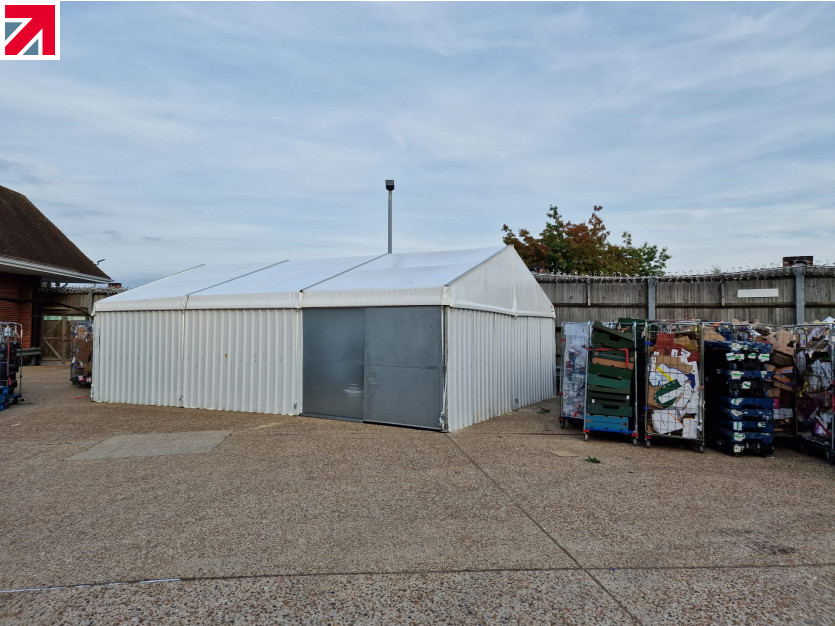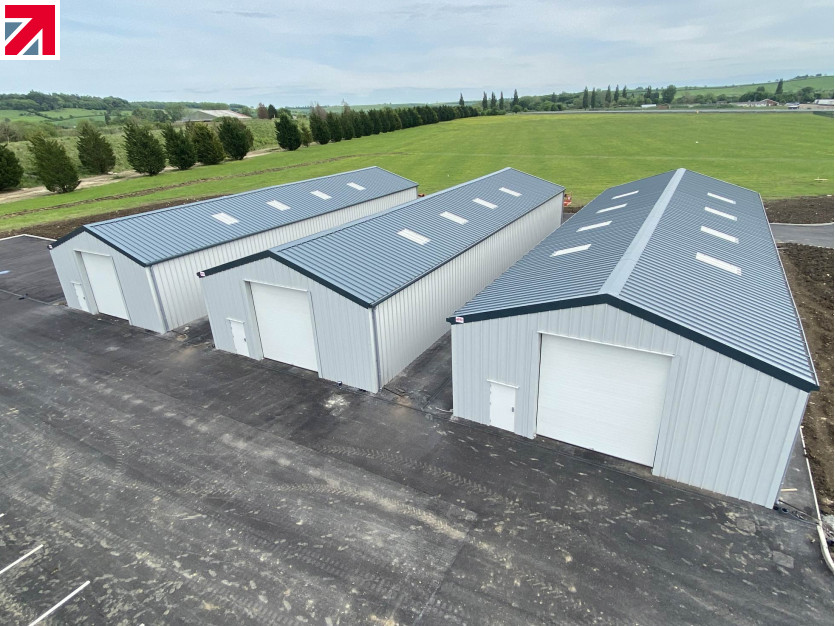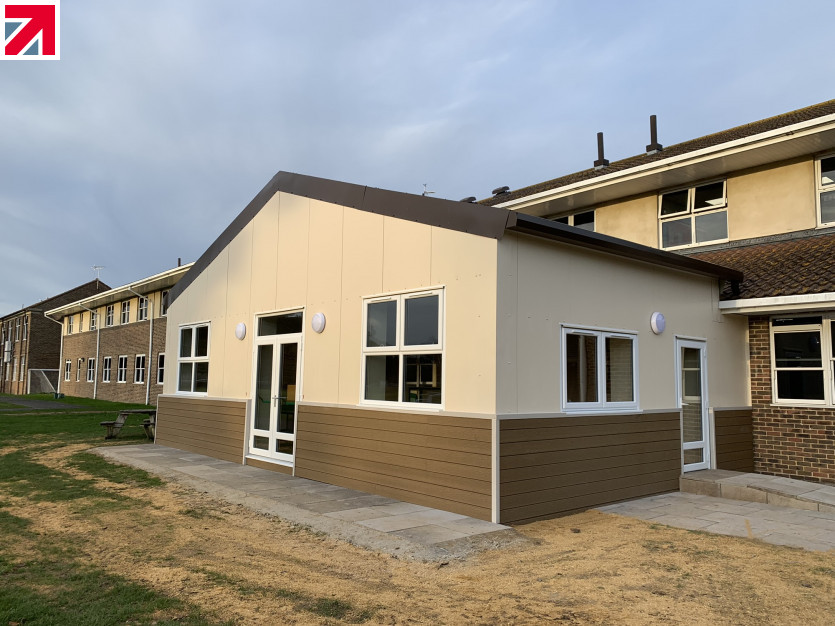 Searching for more space? Instead of spending time, effort and money either building or purchasing a permanent structure, why not choose a semi-permanent alternative? Temporary structures are not only more affordable than permanent buildings, but they also offer greater flexibility and can be transported and erected almost anywhere with ease.
Put simply, a temporary structure refers to any sort of building that is used for a short period. However, this 'short period' doesn't mean it can't last for a significant space of time – some temporary warehouse structures can stay up for years. Depending on the type of temporary structure you opt for, it can have many different uses. A temporary structure can be used to provide a sheltered venue for a particular event or as an overflow storage, for example.
As temporary structures are often designed with a specific business' requirements in mind, they can vary greatly in terms of design, specification and size. Many businesses will choose to invest in temporary structures during refurbishment periods or certain seasons where their business receives greater demand for their products and/or services.
To ensure a smooth and hassle-free experience from start to finish, we have an in-house design team that works hand in hand with our expert technicians.
Are temporary structures reliable?
Designed and manufactured to be just as reliable as any other traditional building solution, temporary structures are both safe and secure when constructed, installed and maintained appropriately. Our education structures, for example, receive full structural sign off and are specifically designed to ensure they meet stringent building regulations.
Opting for a temporary structure doesn't mean choosing an unreliable building that only lasts a few weeks. While some temporary buildings are designed to only be erected for a matter of weeks or months, many temporary structures can actually last anywhere between 15-20 years. Indeed, some of the temporary structures designed and manufactured by our team of in-house designers and technicians can last more than 25 years, if required.
The reliability of your chosen temporary structure will also vary depending on the design and material. For example, temporary structures with panel insulation are ideal for creating a reliable, temperature-controlled environment. These structures also come complete with optimal security compared to solutions like industrial tents and single skin structures.
At Mar-Key Group, we have the ability to build on practically any surface. Do you want to erect a temporary structure on sand, tarmac or slopes? No problem! Our experienced team will assess the area and complete the relevant tests. Alternatively, if you require something that'll last longer and promise greater reliability, we'll work alongside our groundwork provider to create the perfect base for your chosen temporary structure.
Why choose temporary warehouses over permanent structures?
There are many reasons as to why a business might opt for a temporary structure over a permanent alternative. First and foremost, regardless of whether the temporary structure is purchased, hired or leased, it will still be considerably more affordable than building a permanent structure – ideal if you're working with a tight budget.
Not to mention, the temporary design of these structure ensures that they can be designed and erected in a matter of weeks or even days. The purchase or build of a permanent structure, on the other hand, is likely to take months or years to complete while also being a costly process the longer any negotiations or work continues.
One of the most common uses for temporary structures is to create almost instant commercial storage space for warehouses. Regardless of whether this extra space is required to cover the seasonal surge in demand for a business' products or to provide essential storage while the business' current premises is under refurbishment, a temporary warehouse building has many uses.
Here at Mar-Key Group, our temporary warehouse space and storage structures include single skin steel, single skin PVC and insulated panel structures – each boasting their own distinct advantages. Furthermore, we can also design and manufacture a whole host of temporary warehouse structures and accessories such as loading canopies, thermos-inflated roofs, and roller and access doors to ensure warehousing businesses can operate as normal.
Why choose Mar-Key Group's temporary warehouse structures?
A proud part of Britain's manufacturing industry, Mar-Key Group is a member of the Made in Britain campaign and continues to champion British manufacturing. As a result, Mar-Key Group are one of the only British-based structure manufacturers that deliver full manufacturing solutions to UK businesses of all shapes and sizes.
If our dedication to supporting Britain's manufacturing industry isn't enough, then you're sure to be persuaded by our exceptional customer support. Before you even commit to a quote, we ensure all our clients benefit from a free site visit. This allows our expert team to assess which temporary structures will work best and where, while giving you the chance to see the incredible people that drive our business forward!
On top of our free site visits and consultations, we can also provide you with planning application support by introducing you to our preferred planning consultants. Not to mention, we're also able to carry out annual inspections that can help you to keep your temporary structure in prime condition for as long as it's required, while also giving you peace of mind as a business.
Find out more about Mar-Key Group on their member profile page here