We invite all Made in Britian members to book their place at any of our marketing Workshops for Manufacturers, starting on Feb 21st through to June, 20th 2018.
The Made in Britain Workshop series is designed for manufacturers to benefit. Your business can trade with other members, learn from their marketing stories, ask questions to our experts on exports, and be filmed by the MiB Video Team to promote your products and your Made in Britain story.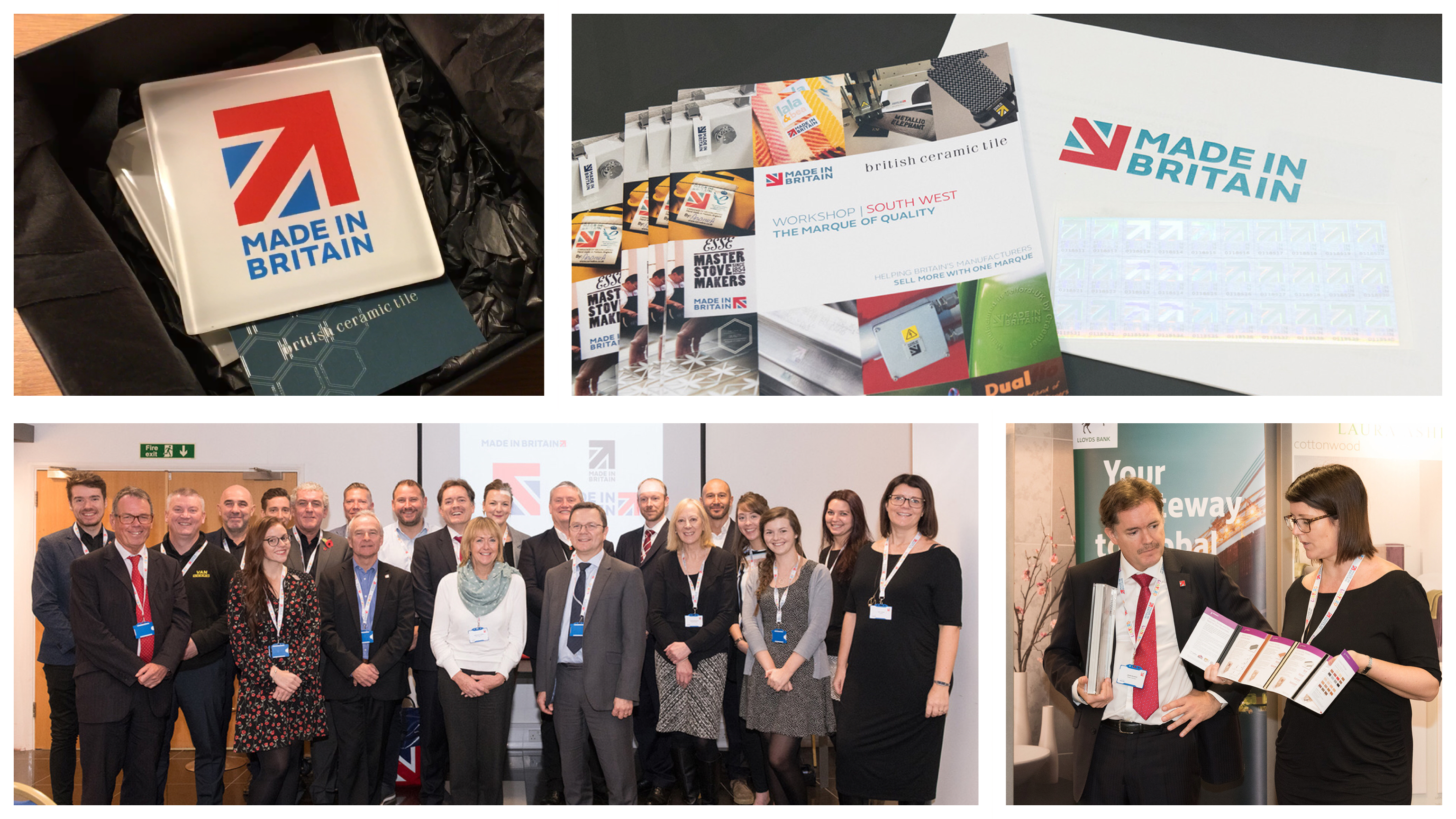 Everyone who attends or speaks at a Made in Britain Workshop wants British manufacturing to succeed. Our speakers are marketing experts drawn from membership itself or our invited guests who bring specialist insight and knowledge to help the manufacturing sector grow in sales volume, marketing position, export development or social media/PR presence.
Made in Britain Workshops are an opportunity to learn from leading experts in provenance marketing, exports, social media marketing and PR, and an opportunity to trade with other members. You'll also be invited to pitch your Made in Britain products in the MiBshowcase 'Two-minute maker' session which we will publicise extensively to other members via the SHOWCASE platform on our website.
14th March | Axion Polymers | Manchester | COMPLETED
18th April | Vauxhall Vivaro | Luton, Bedfordshire | COMPLETED
9th May | TRATOS | Knowsley, Merseyside | COMPLETED
20th June | Fracino | Birmingham, Midlands | FULLY BOOKED
19th Sept | Young's | Grimsby | BOOK HERE
Here's what happened at the Ideal Manufacturing Workshop in November 2017
A typical workshop AGENDA
Host Welcome
How Made in Britain helps manufacturers sell more with John Pearce, CEO MiB

Find out more about what Made in Britain do, who we are, how we can help your organisation, how to make the most of your membership

Two-minute maker - Showcase your products to the MiB network

Bring along one of your products and tell the other members about what you are making. This is a great opportunity to network with other manufacturers and build M2M relationships

Export, Trade and Sell More Overseas with LLoyds Bank / Bank of Scotland and the International Trade Portal

Enjoy guided access to the Lloyds Bank International Trade Portal to find new and exciting overseas markets for your British-made goods

Making the Most of the Marque and your Made in Britain membership

Find out how the Made in Britain marque can be used, see some examples from other members, completing your Directory, showcasing your products

Export Sales & Marketing Q&A

Ask any of our experts your questions, they are here to help you and your business

What is means to be a British Manufacturer


This part of the day is specific to each workshop host, it usually consists of the host telling the audience how they have used Made In Britain marque and what it means to be a British Manufacturer

Guided Factory Tours with the host team
Buffet Lunch & Networking
Media Room - the media opportunity to record your Made in Britain story with our on-line video team

Filming Interviews with members (optional)
'What does it mean to be Made in Britain' with Northlight Media
'Share your Success Stories for 2018' with Made in Britain media
Each workshop agenda is tailored and so the above agenda is an example.
The specific agenda for each workshop can be seen by clicking on the "BOOK HERE" links below.
What Members are saying about why they benefit from meeting other manufacturers at our marketing workshops:
"Marketing is something my company is lacking and it is really useful to see how inventive and interactive other members are with their social media"
"As a company we are very proactive incorporating the marque throughout our business, but it was good to see how other manufacturer's promote themselves"
"The Lloyds portal was fab. Using the mark more was key particularly with our international expansion"
"I really leaned how MiB can directly help promote my business and working with MiB companies as partners are possible and selling to other members."
"I realised we need to make the Marque speak more for us, both internally as well as externally"
"Great to meet with other members, and see how our businesses can work together. Have come away with some great contacts and some new partnerships are now on the horizon"
"I learned more about exporting opportunities - although we have been exporting for more than 15 years there was some useful information and further opportunity"
"The Lloyds Bank Portal was fantastic"
"Happy that we are using the marque effectively ourselves but feel we can do even more with it"
"Listening and hearing from others in the audience was interesting and making network contact is always useful"
Each workshop has a limited number of places, don't miss out, book your place now.
14th March | Axion Polymers | Manchester | EVENT COMPLETED
18th April | Vauxhall Vivaro | Luton, Bedfordshire | EVENT COMPLETED
9th May | TRATOS | Knowsley, Merseyside | EVENT COMPLETED
20th June | Fracino | Birmingham, Midlands | FULLY BOOKED
19th September | Young's | Grimsby | BOOK HERE
Would you like to host a Made in Britain Marketing Workshop later this year? Let us know on membership@madeingb.org