We invite all Made in Britain members to book their place at any of our Marketing Workshops for Manufacturers, starting on Sept 19th in the Midlands with Zaun.
The Made in Britain Workshop series is designed for manufacturers to benefit in sales, marketing, exports and PR. Your business can trade with other members, learn from their marketing stories, ask questions to our experts and promote your products and your Made in Britain story.
Everyone who attends or speaks at a Made in Britain Workshop wants British manufacturing to succeed. Our speakers are marketing experts drawn from membership itself or our invited guests who bring specialist insight and knowledge to help the manufacturing sector grow in sales volume, marketing position, export development or social media/PR presence.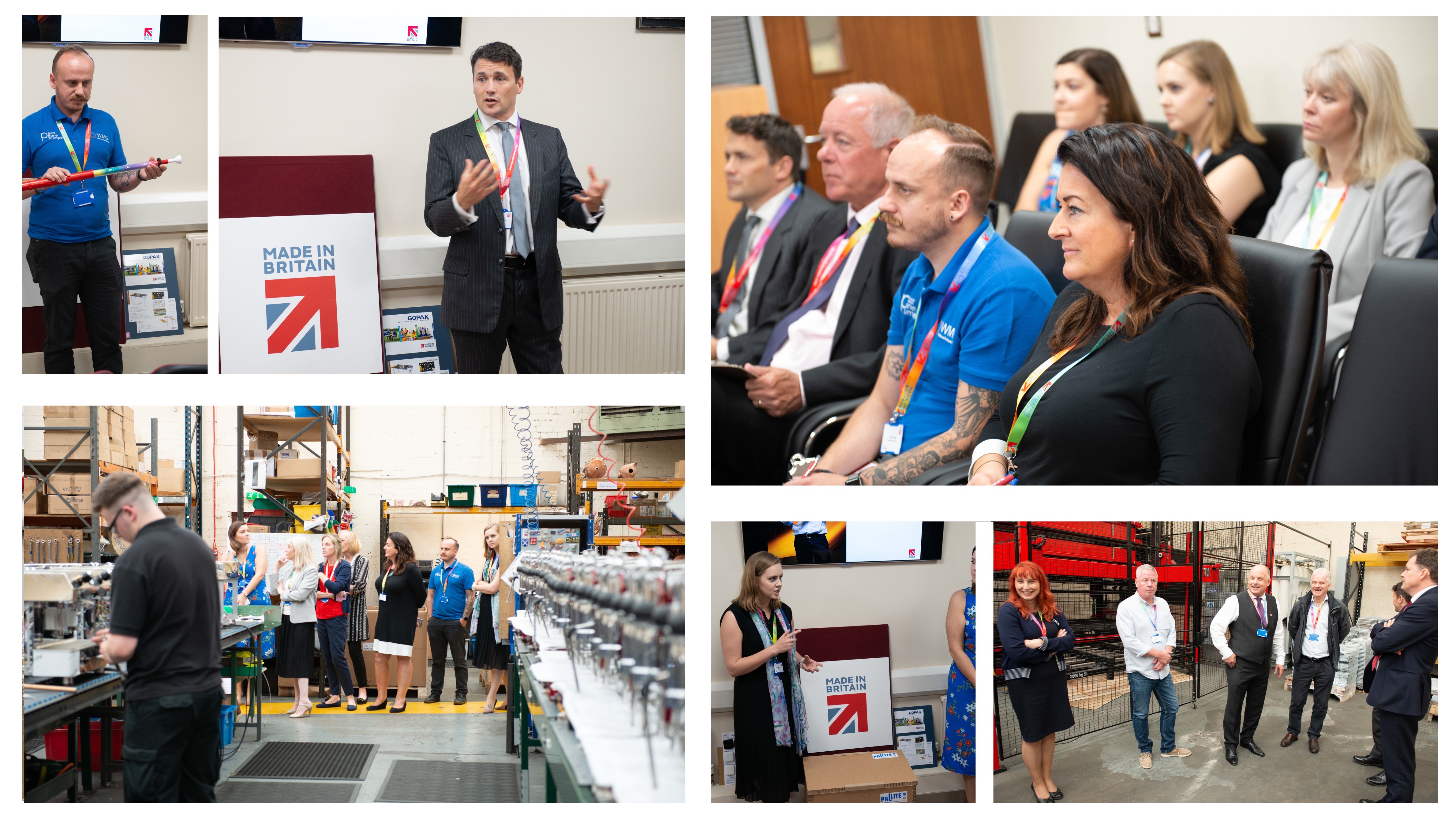 AUTUMN WORKSHOPS :
Wed 19th Sept | ZAUN | Wolverhampton, Midlands | COMPLETE
Wed 10th Oct | Clarity/Soap Co. | London | BOOK HERE
Wed 14th Nov | ESSE | Barnoldswick, Lancs | BOOK HERE
AGENDA (subject to amendments)
How Made in Britain helps manufacturers sell more

Find out more about what Made in Britain do, who we are, how we can help your organisation, plans for 2019

Two-minute maker - Showcase your products to the MiB network

Bring along one of your products and tell the other members about what you are making. This is a great opportunity to network with other manufacturers and build M2M relationships

How members sell more with MIB's platforms


Find out how the Made in Britain marque can be used, see examples from exemplary members, find out if you are making the most of your membership

In Conversation with…..

Find out more from the host member, hear about their sales, marketing or export experience, followed by a Factory Tour

Exporting for Manufacturers

Find out how MiB can help with exporting, demo of the International Trade Portal, introduction to DiT
Marketing Masterclass with SPECIAL GUEST (see individual event page for more information about the SPECIAL Guest)
Tell your story


MIB editor shares some golden rules about how to write a good story and how to make the most of a press release
The specific agenda for each workshop can be seen by clicking on the "BOOK HERE" links above.
Here's what happened at the Ideal Manufacturing Workshop in November 2017
What Members are saying about why they benefit from attending our workshops:
"Marketing is something my company is lacking and it is really useful to see how inventive and interactive other members are with their social media"
"As a company we are very proactive incorporating the marque throughout our business, but it was good to see how other manufacturer's promote themselves"
"I really leaned how MiB can directly help promote my business and working with MiB companies as partners are possible and selling to other members."
"I realised we need to make the Marque speak more for us, both internally as well as externally"
"Great to meet with other members, and see how our businesses can work together. Have come away with some great contacts and some new partnerships are now on the horizon"
"I learned more about exporting opportunities - although we have been exporting for more than 15 years there was some useful information and further opportunity"
"Happy that we are using the marque effectively ourselves but feel we can do even more with it"
"Listening and hearing from others in the audience was interesting and making network contact is always useful"
Each workshop has a limited number of places, don't miss out, book your place now.