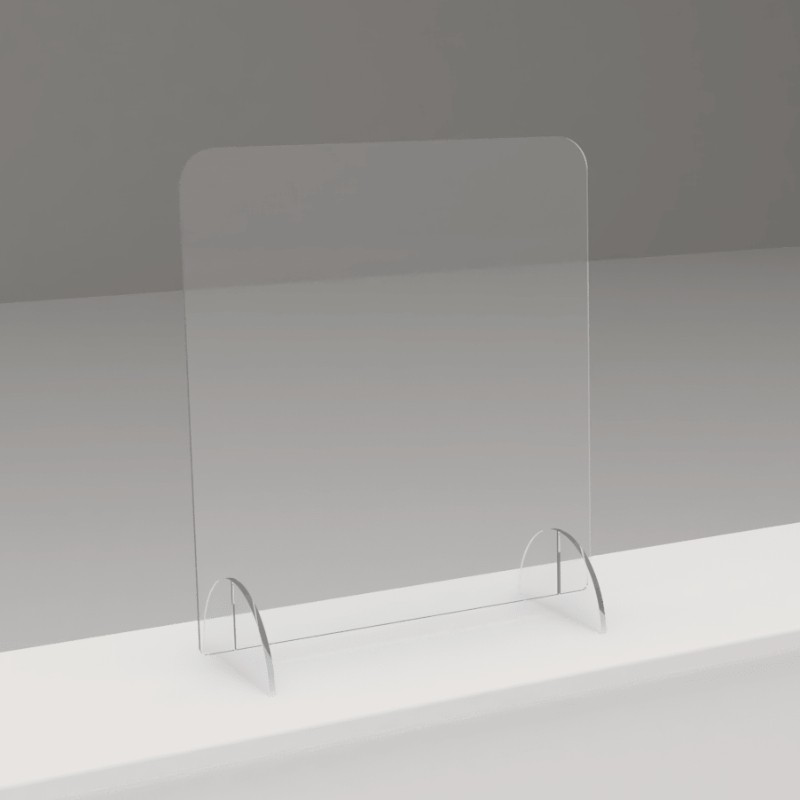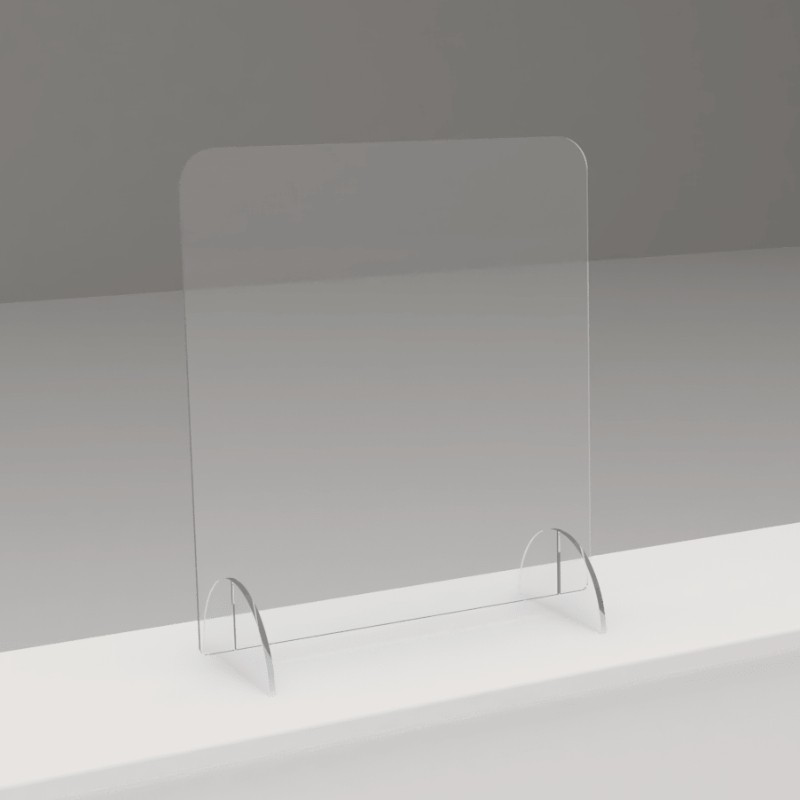 Product Buying Options
Minimum Order Quantity: 1
Additional Sales Information: Order directly online or call James Ivison for bulk discounts or bespoke requirements.
Product Description
Our lowest priced sneeze screen – save 30%
This UK-made budget sneeze screen is designed to be placed between the customer and your team member to help keep them both safer when face-to-face. Our sneeze screens are supplied as a flat-pack kit.
This sneeze screen measures 600mm wide x 700mm high. Each unit comes complete with 2 x slotted feet which allows them to be used as an individual freestanding screen straight out of the box.
Screen is made from 6mm clear biodegradable GPPS plastics and the feet made from recyclable 6mm clear acrylic.
Need a different size. Check out our complete range here
Why buy budget sneeze screens from Wrights GPX?
Unlike most suppliers, We have been manufacturing high quality plastics products here in the UK for over 50 years. Our products are safe, durable and excellent value.
We manufacture sneeze screens and sneeze guards for use in shops, offices, banks, warehouses and many other locations. In fact we have supplied over 50,000 sneeze guards and screens to hundreds of customers who love our value, quality and service.
Applicable Product Categories
Manufacturer Profile
Wrights Plastics Ltd
Printing & Publishing / Point of Sale