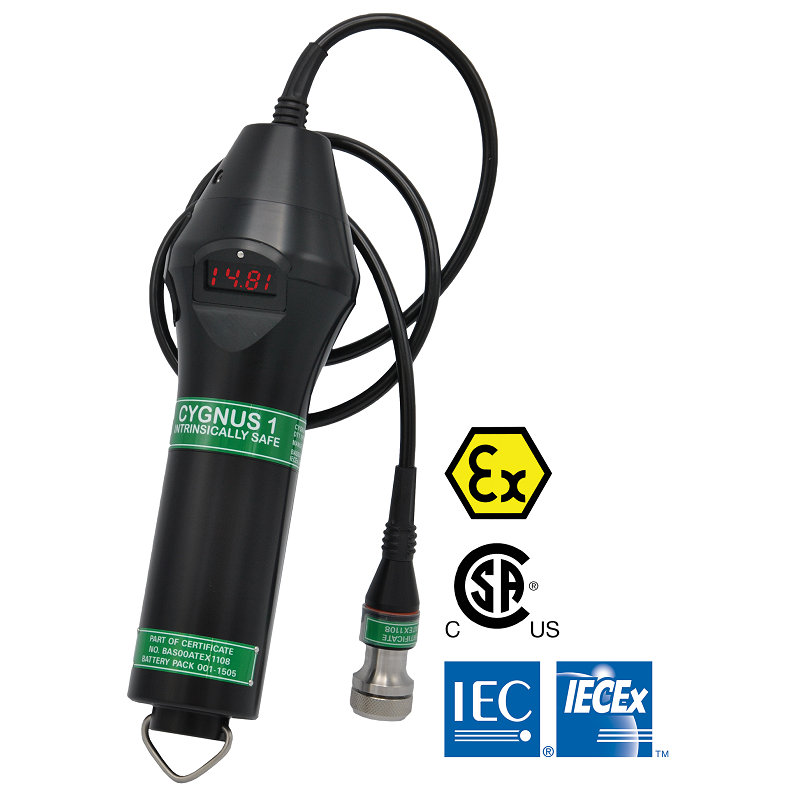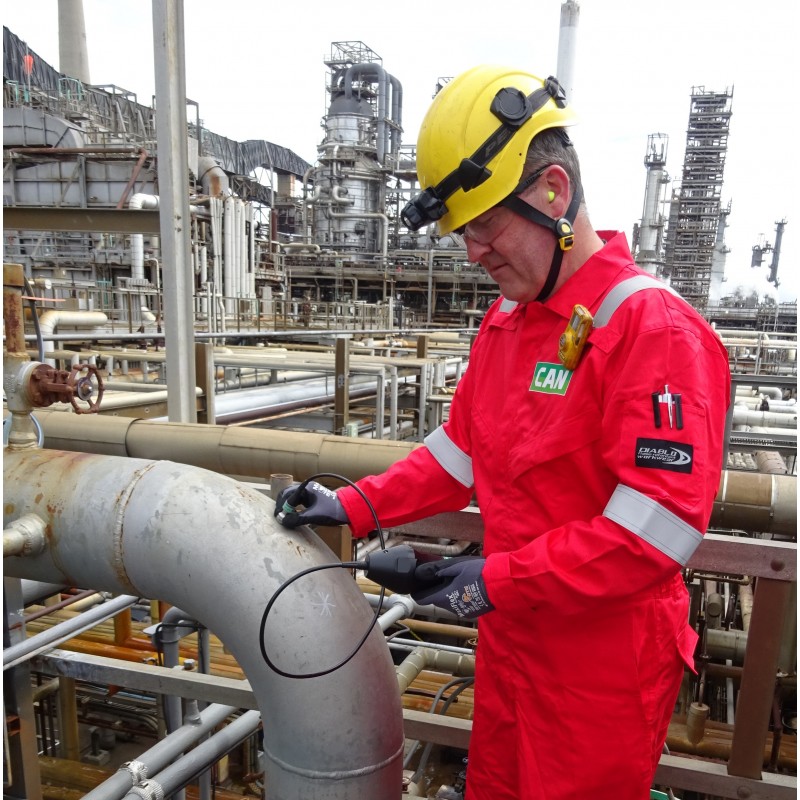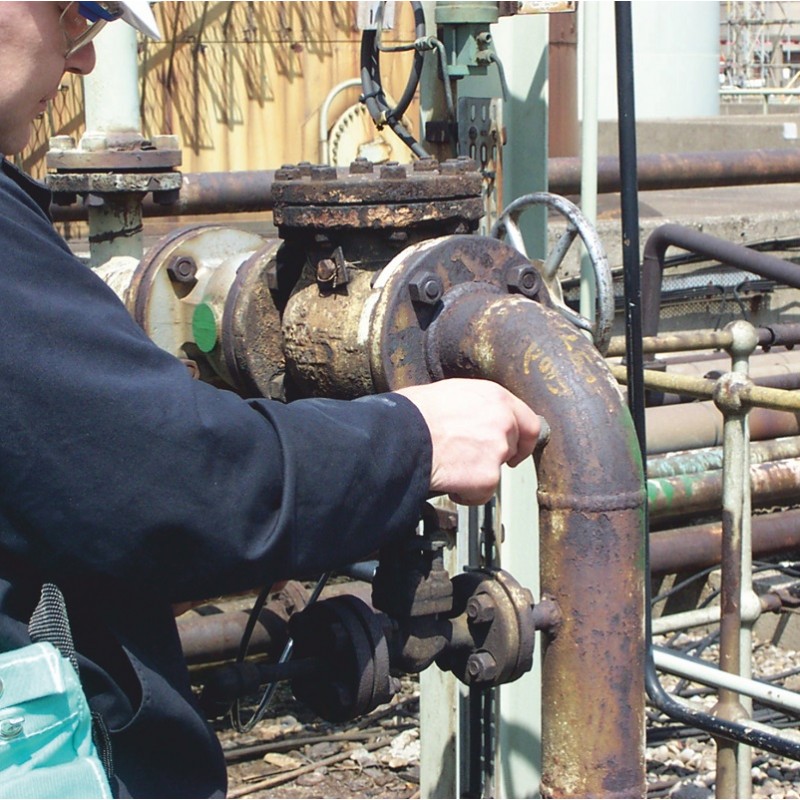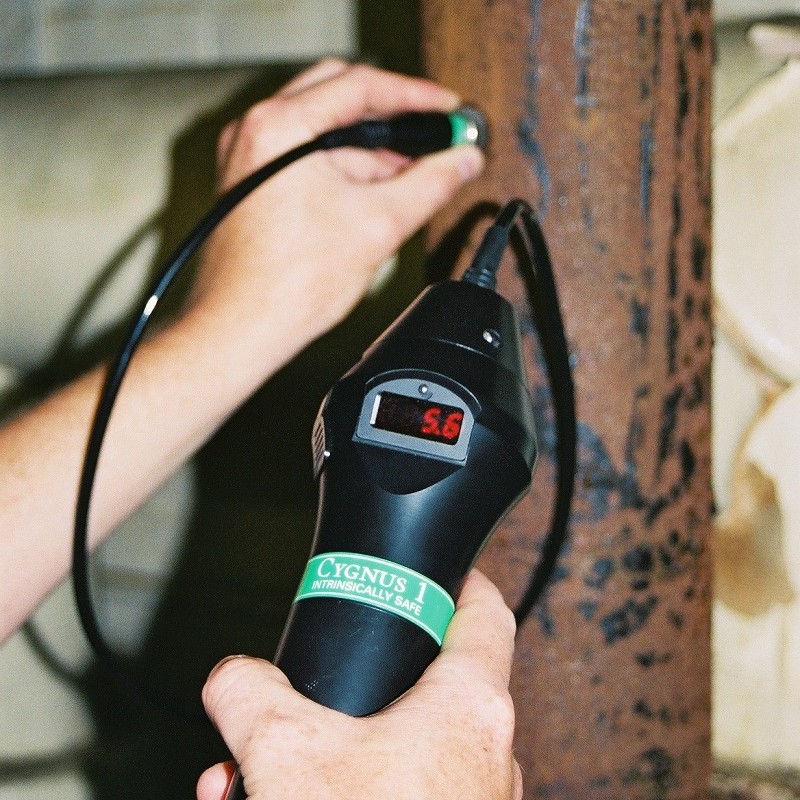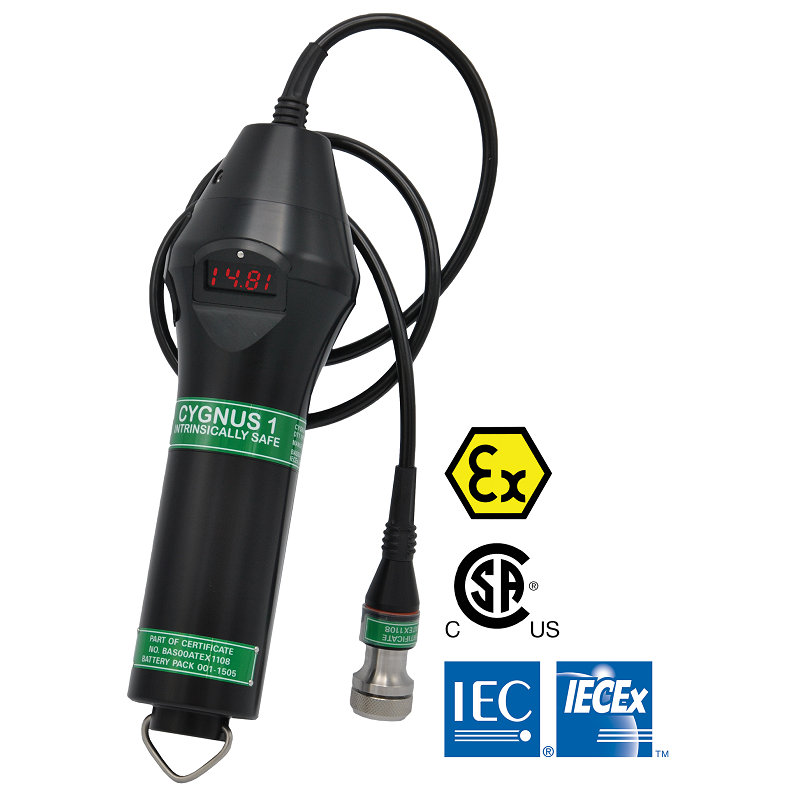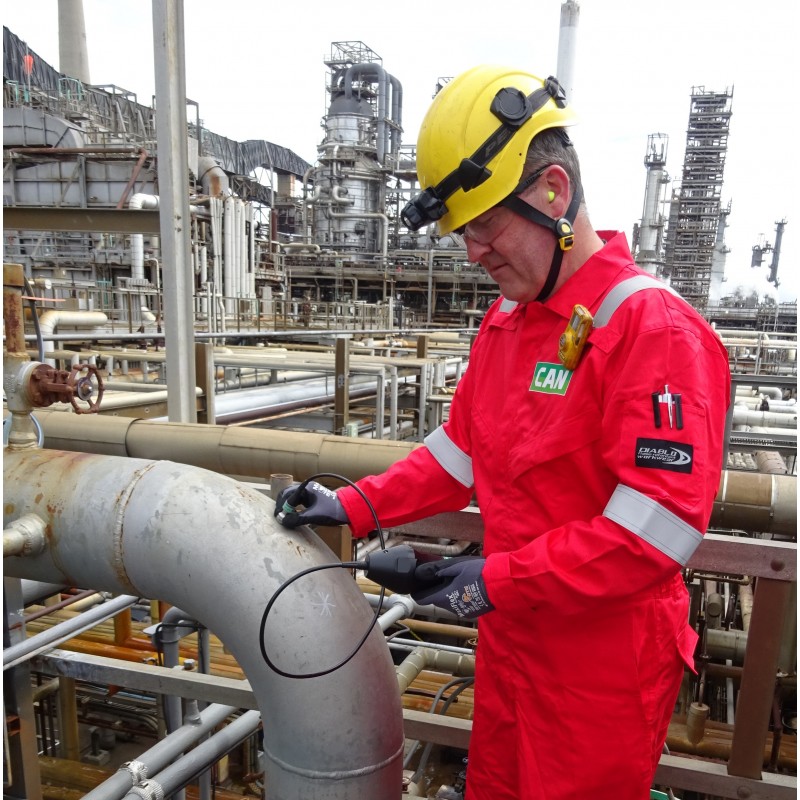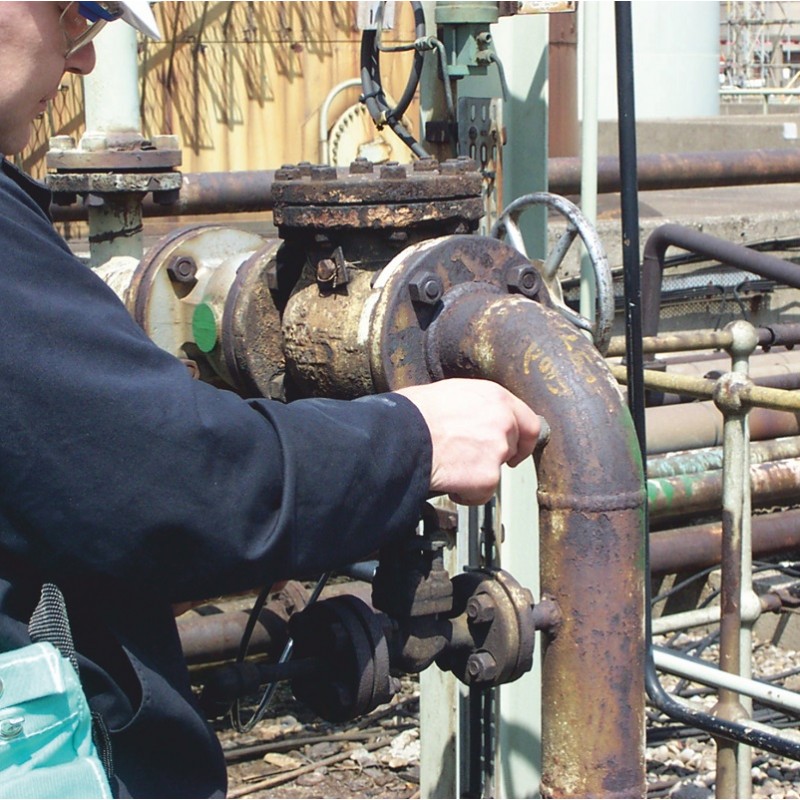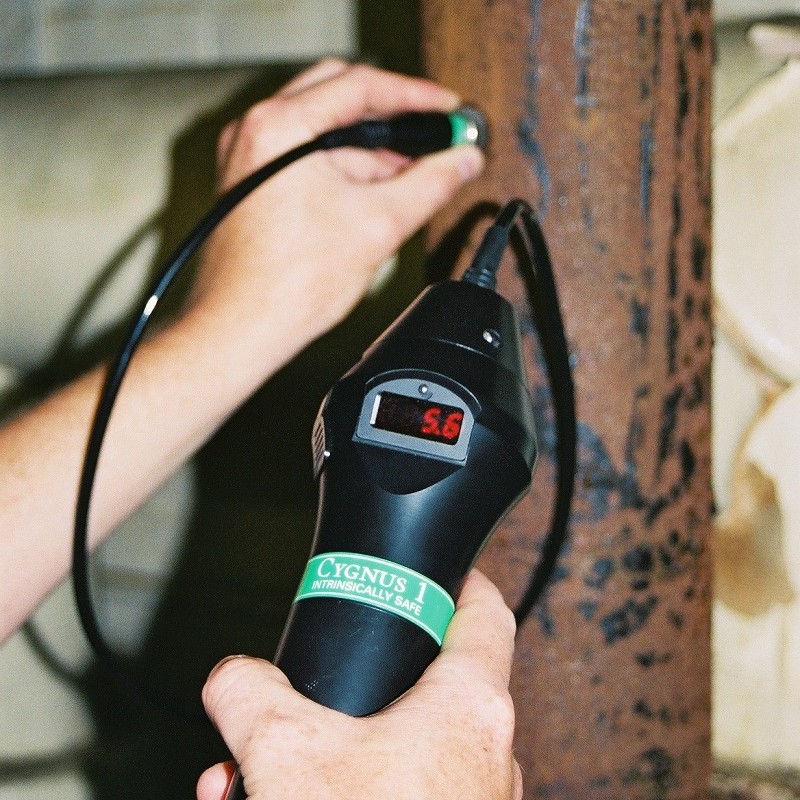 Product Description
Designed for use in potentially explosive environments, the Cygnus 1 ultrasonic thickness gauge has been certified intrinsically safe to: ATEX Marking Group I & Group II; CSA Class 1 Group A, B, C & D Division 1; IECEx Ex ia IIC T2/T3/T6 Ga, Ex ia I Ma. This means that this thickness gauge is ideal for taking thickness measurements in Zone 0 and Zone 1 hazardous areas and requires no plant shutdown or hot work permit. The gauge is also approved for use in mines.
The Cygnus 1 Intrinsically Safe employs the trusted Cygnus pioneered multiple-echo measuring technique which provides error-checked, accurate thickness measurements through coatings up to 6mm thick. So, protective coatings do not have to be removed to accurately gauge thickness of structures.
As the leading ultrasonic thickness gauge manufacturers, we have the experience and expertise to confidently advice you on the right thickness gauge for your application. So, if you would like to discuss your requirements, call a member of our helpful sales team on +44 (0) 1305 265 533. Alternatively, visit the Cygnus website www.cygnus-instruments.com.
Applicable Product Categories
Manufacturer Profile
Cygnus Instruments Ltd
Environment / Safety Equipment