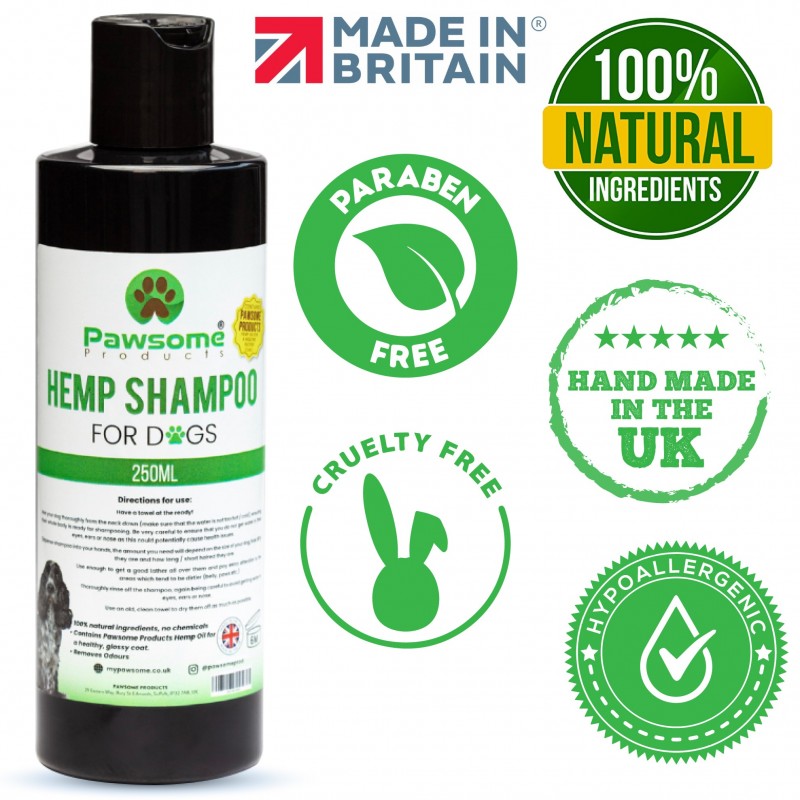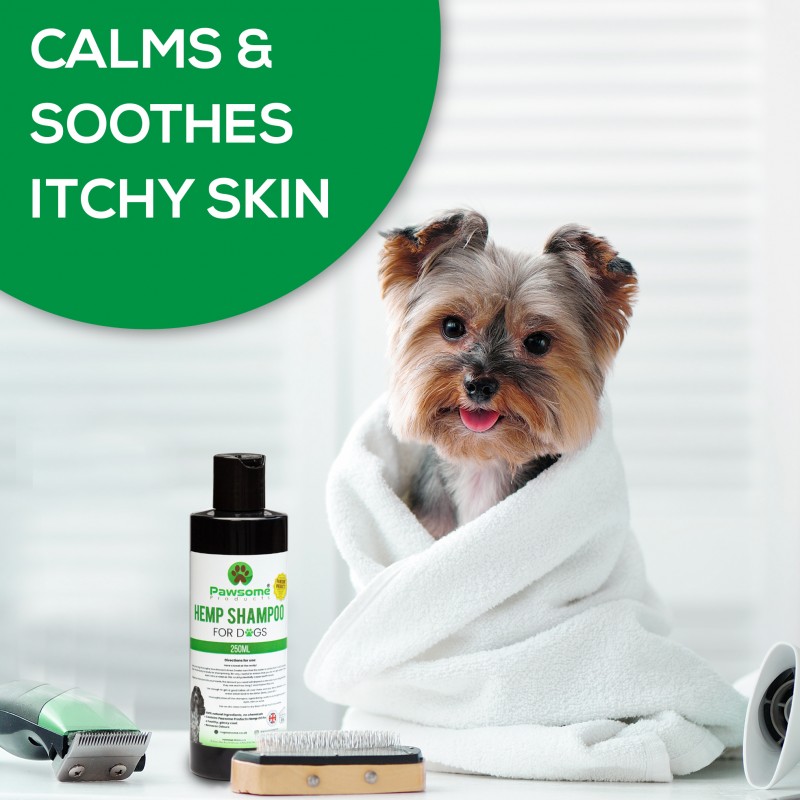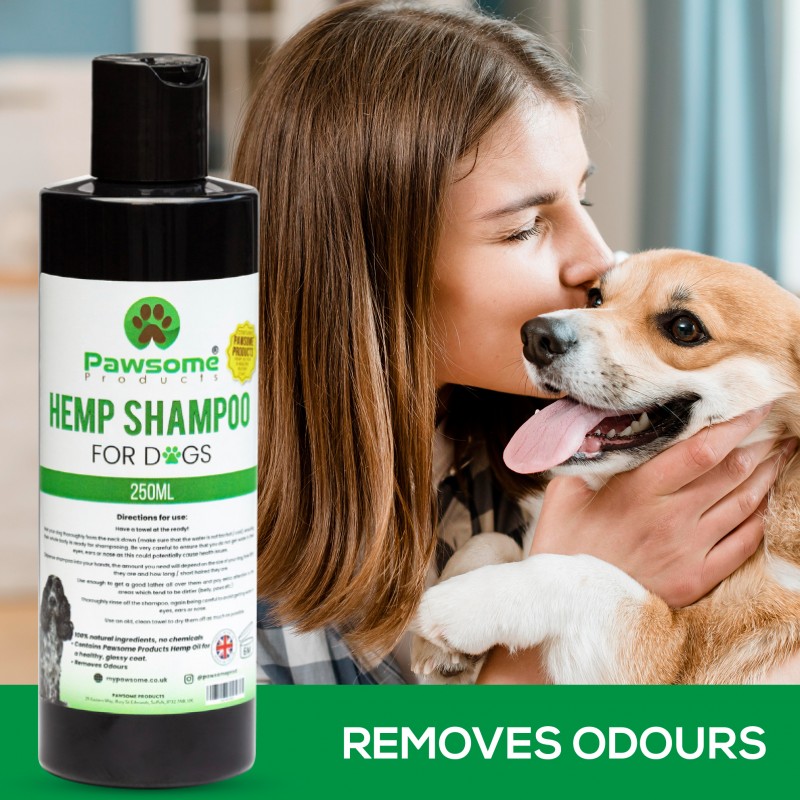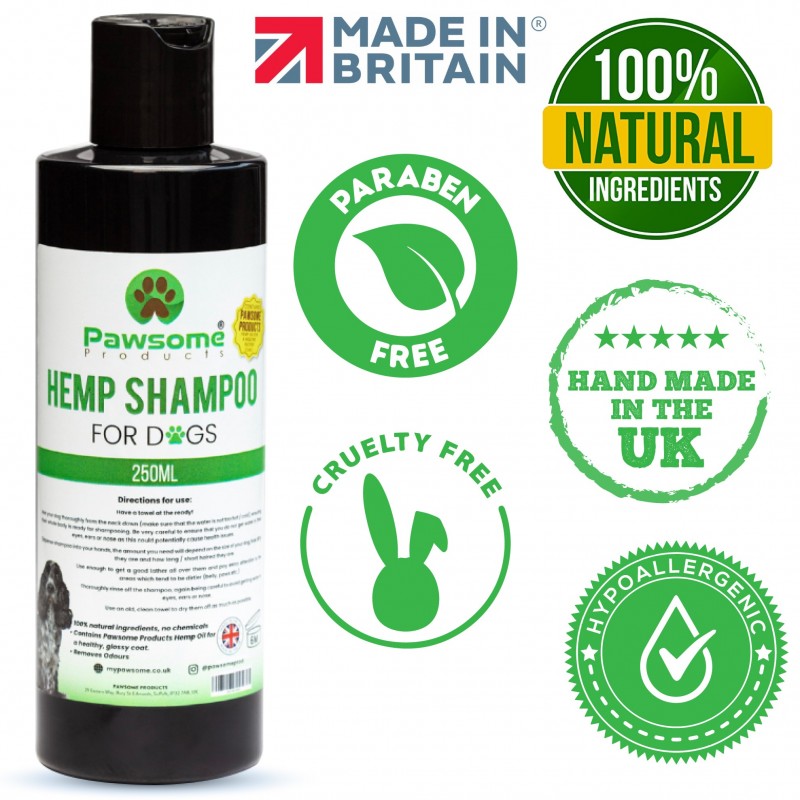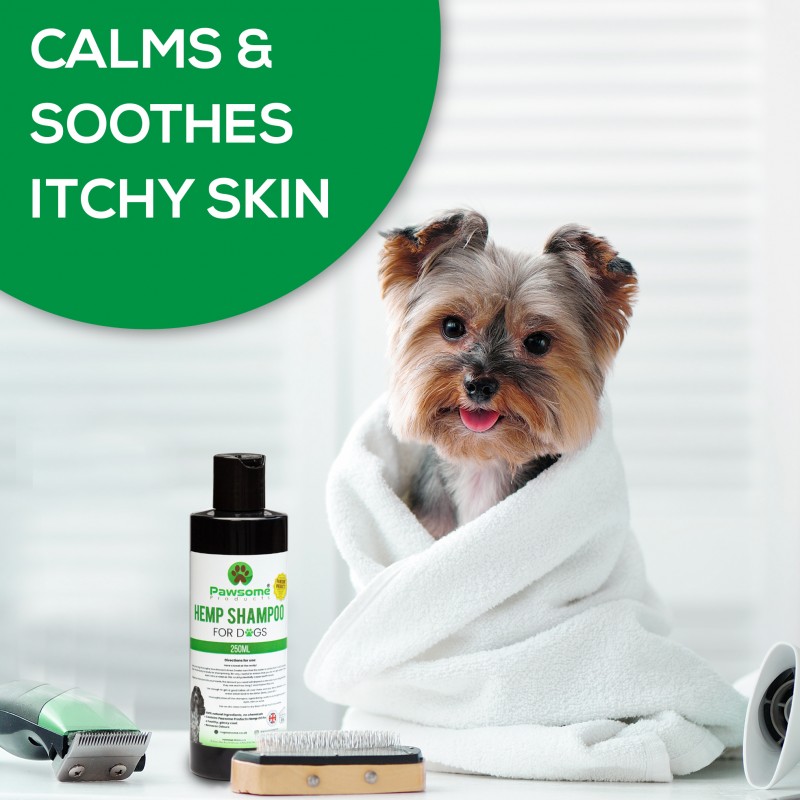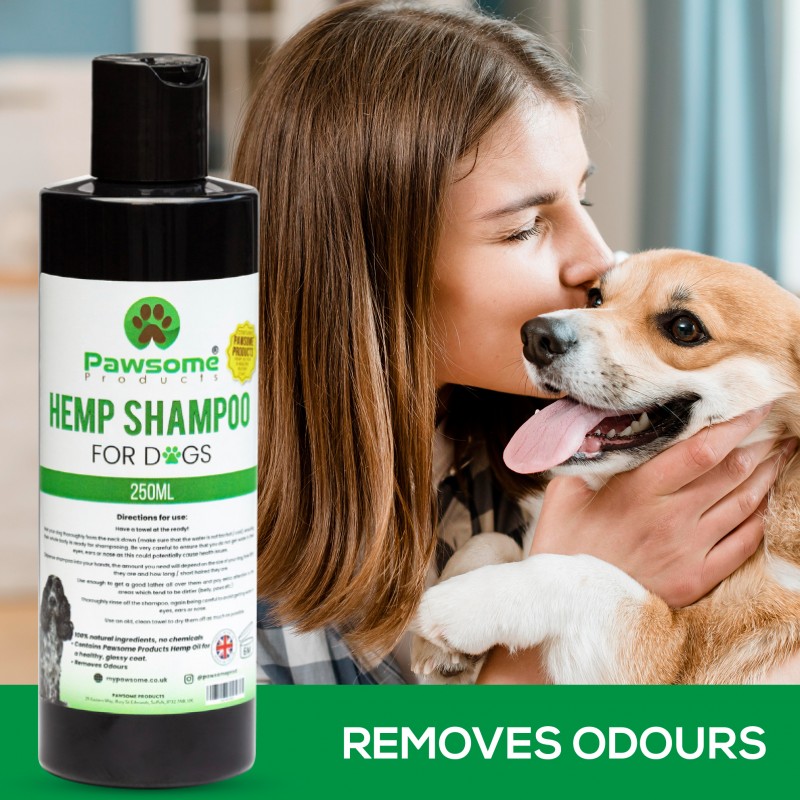 Product Buying Options
Additional Sales Information: Available from Amazon UK, eBay UK & OnBuy.com
Product Description
Pawsome Products Hemp Shampoo for Dogs contains nothing but natural ingredients. It's paraben free, hypoallergenic and hand made in the UK to give you full peace of mind that you are getting a quality product which will not harm your pet in any way.
The Hemp Oil combined with all the other luscious, natural ingredients leaves your dogs coat soft and shiny and smelling fantastic!
Directions for use:
1) Have a towel at the ready (one that you're happy to use on your dog!)
2) Wet your dog thoroughly from the neck down, making sure of course that the water temperature is not too hot / cold and avoid getting the water in your dog's eye, ears or nose as this could potentially cause health issues.
3) Dispense the shampoo onto your hands, the amount required will depend on the size of your dog and how long / short haired it is.
4) Use enough to get a good lather all over them, paying particular attention to their dirtier areas (typically paws, belly etc.)
5) Thoroughly rinse the shampoo off, again ensuring that you avoid getting water into their eyes, ears or nose.
6) Use the towel to dry them off as much as possible.
7) Enjoy your clean, great smelling dog!
Once opened, use within 6 months.
Applicable Product Categories
Manufacturer Profile
Dalts Trading
Home & Living / Pets
Other products available from this manufacturer