Drawstring Backpack
Manufactured by BIDBI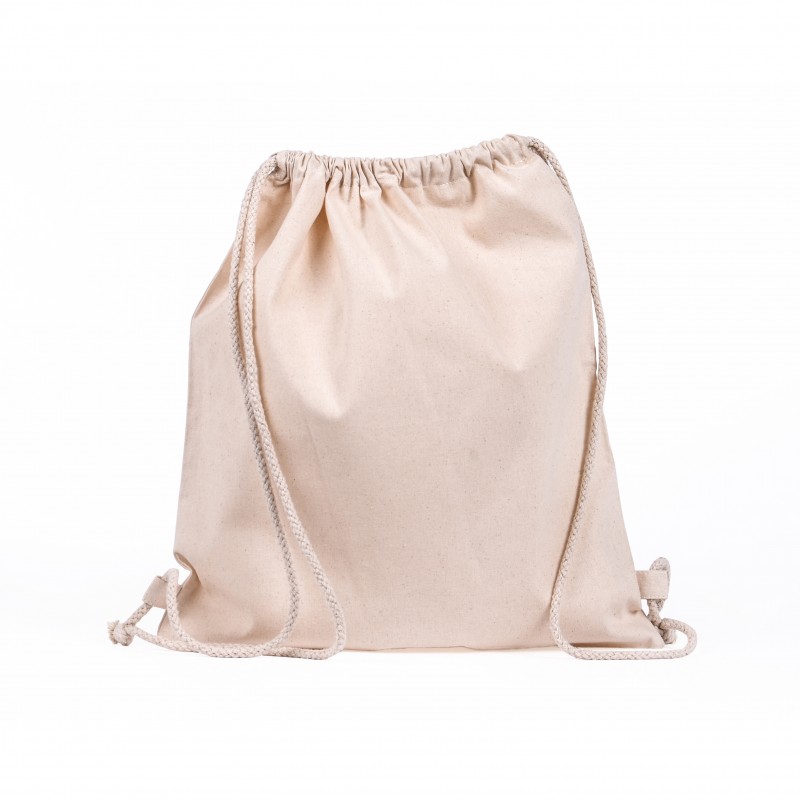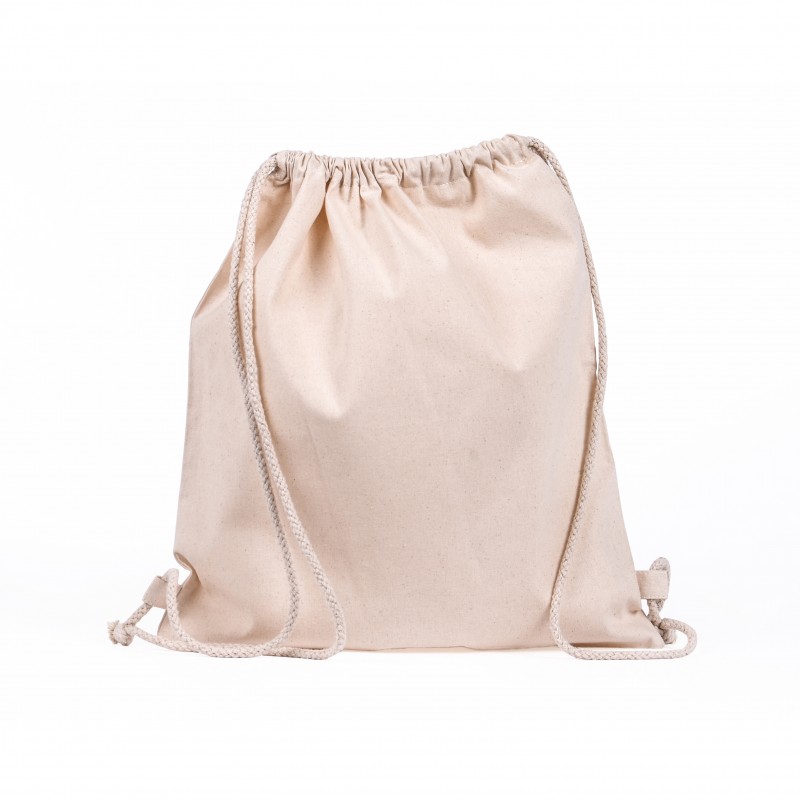 Product Buying Options
Minimum Order Quantity: 200
Additional Sales Information: If you are interested in this product go to our quote page and our account managers will get in touch with a quote and discuss printing and production.
Product Description
Our cotton Drawstring Backpack is great for schools, gyms and sports teams. Made from 100% natural cotton, it is a cost effective, high quality reusable bag, that can be printed with your logo or design.
Our Drawstring Backpack is made to the same dimensions as the cotton tote bag, and features thick cotton cord to pull, making it easy to secure and sling over your shoulder or carry on your back. Its a great, versatile alternative to the tote bag and will make your brand stand out printed with your logo.
Why not use the drawstring backpack as part of an educational project and engage your students in creating an eye-catching design that promotes your school's ethical values, or get your sports team logo printed and raise funds for your team? Suitable as an eco-friendly alternative to nylon gym bags, our drawstring backpack is the practical essentials bag for the active individual.
Applicable Product Categories
Manufacturer Profile
BIDBI
Printing & Publishing / Point of Sale
Other products available from this manufacturer