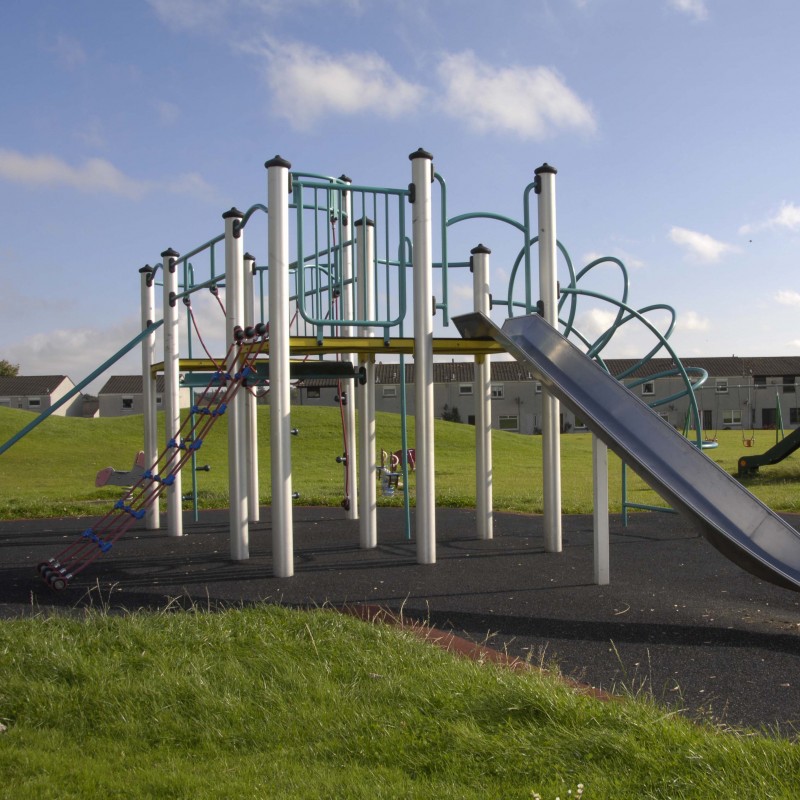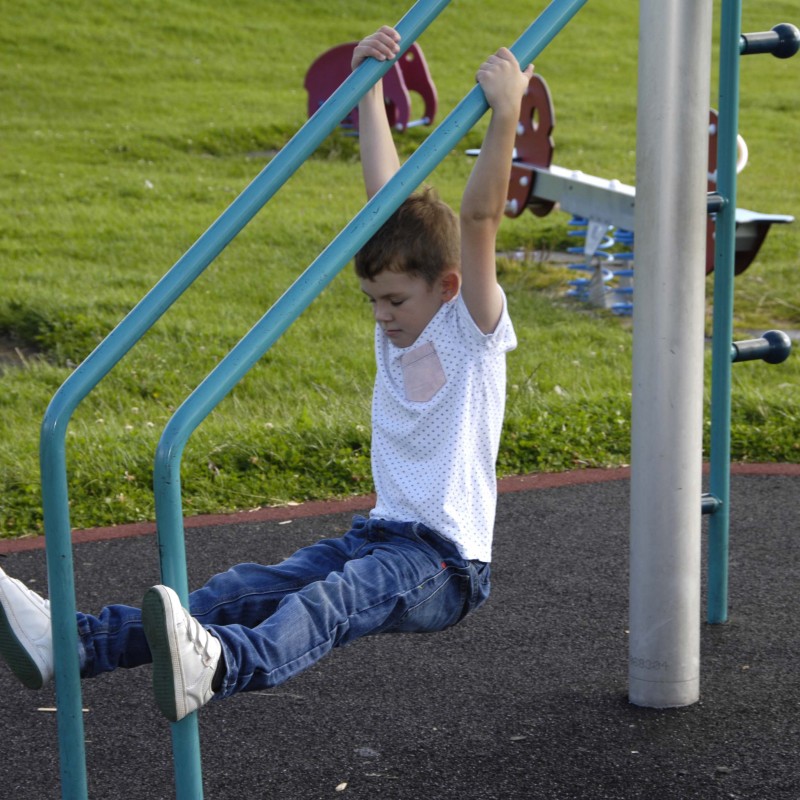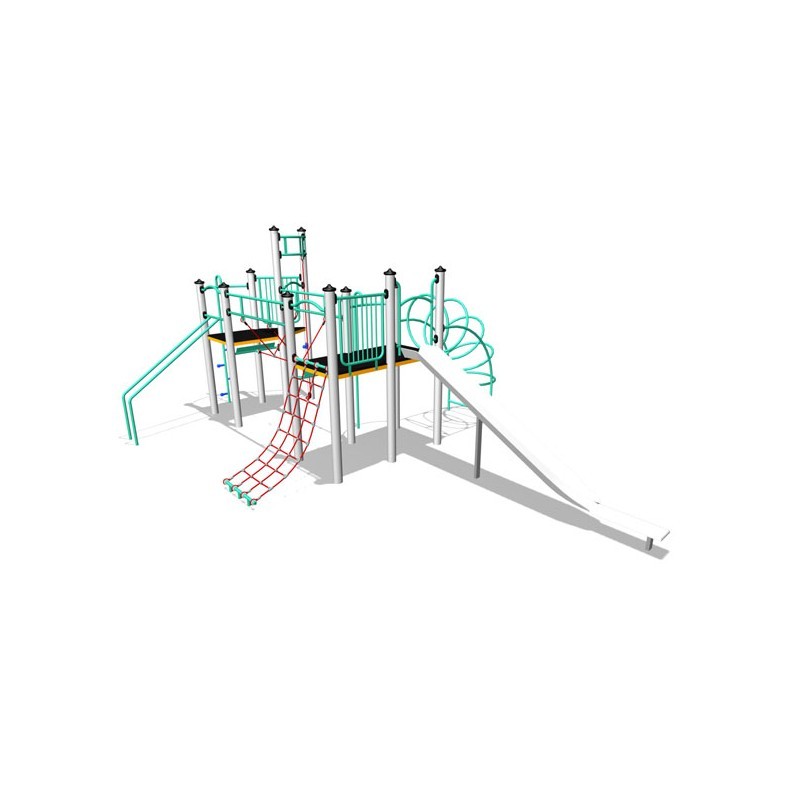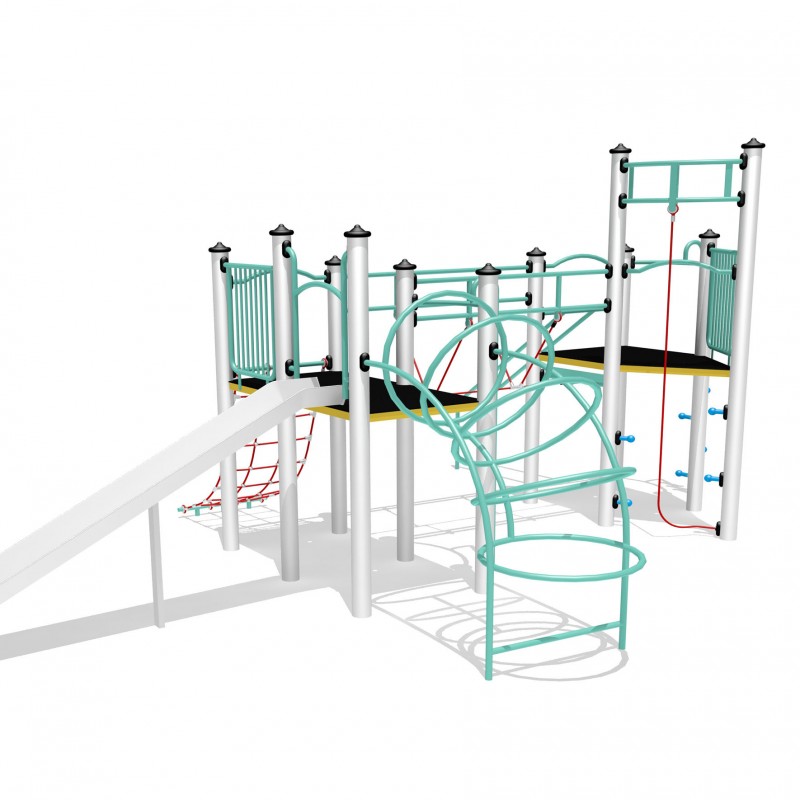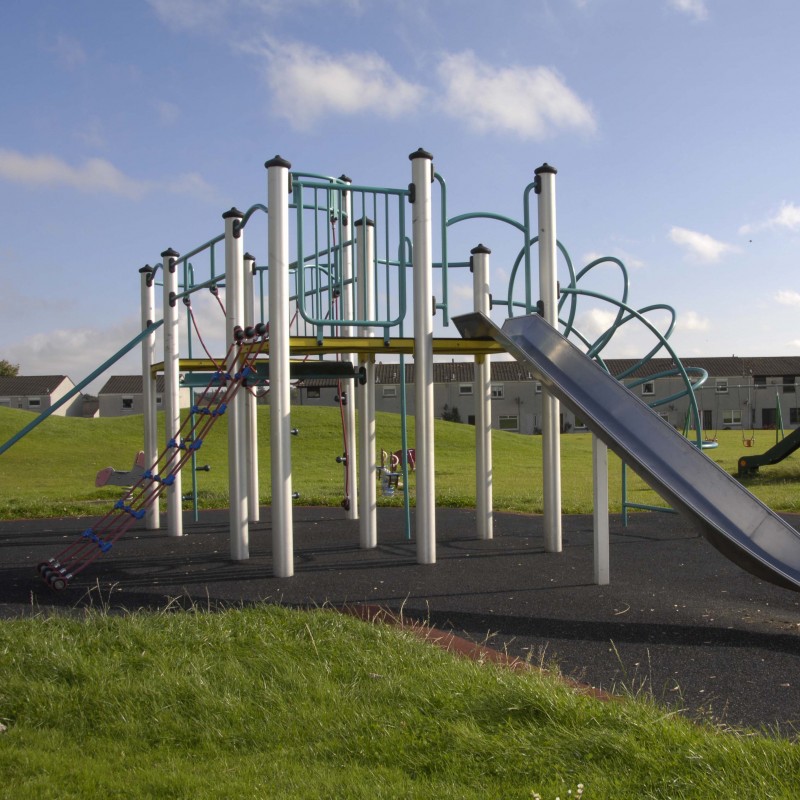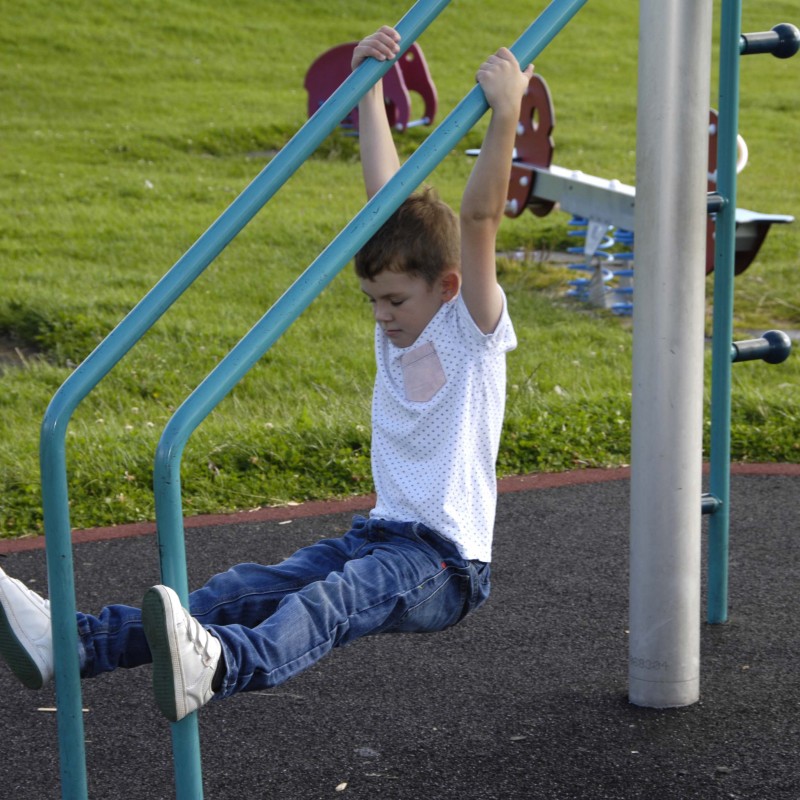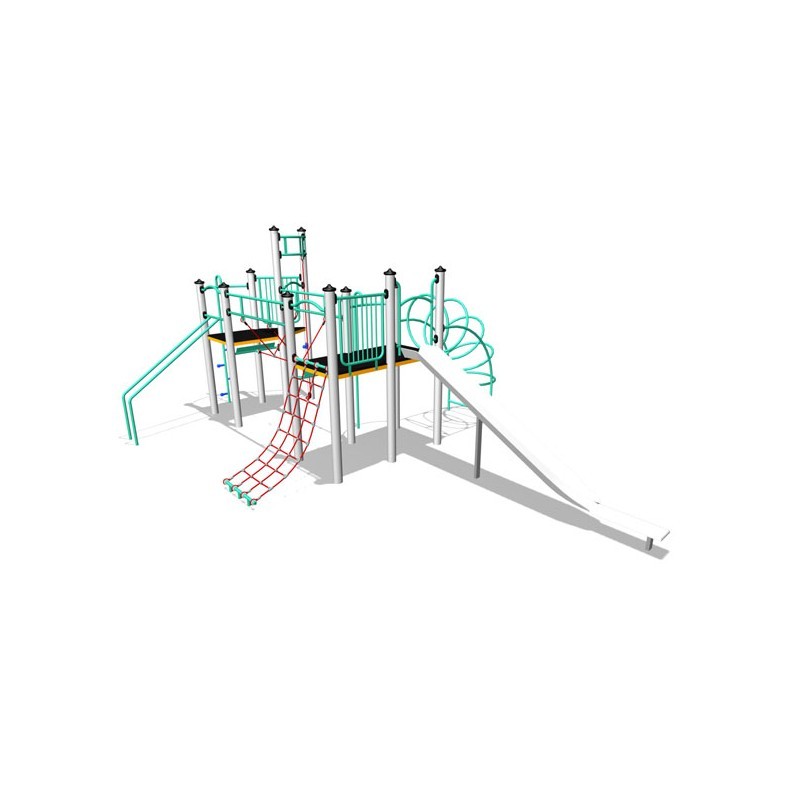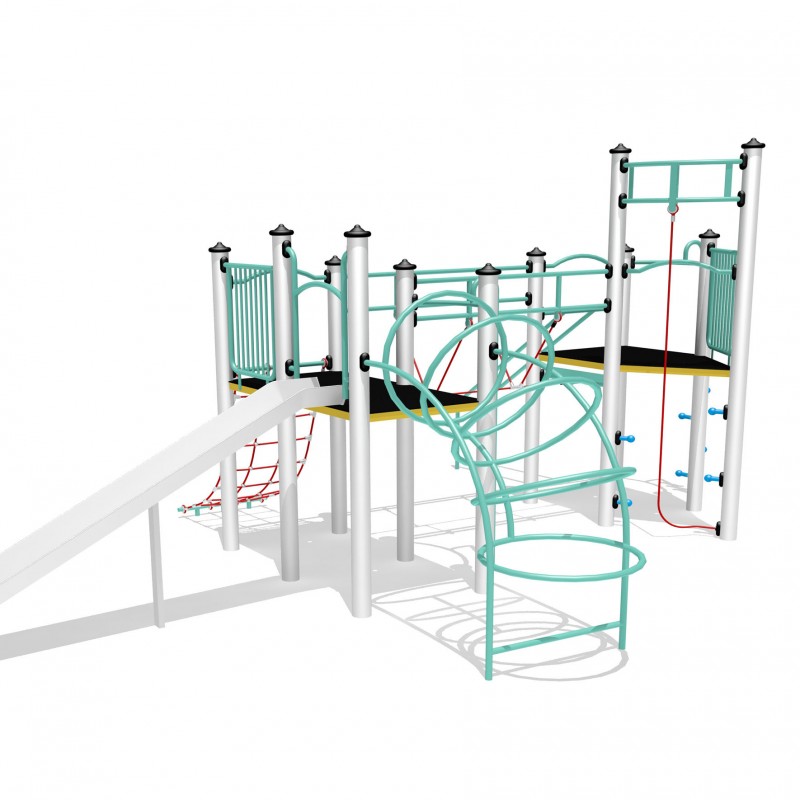 Product Buying Options
Additional Sales Information: You can order this item by giving us a call on 01977 653200 or emailing info@sutcliffeplay.co.uk. All our products can be viewed on our website, in our current printed or online catalogue.
Product Description
This metal climbing frame is packed with activities.
Balance challenges – slide bars and a rope bridge, combine with quite taxing rope, hoop and pole climbs to give an all-round agility unit. The 1.5m platforms give a sense of being up high for juniors, with choices to slide down again on a fireman's pole or a traditional chute.
Applicable Product Categories
Manufacturer Profile
Sutcliffe Play Ltd
Sports & Leisure / Sports & Leisure
Other products available from this manufacturer