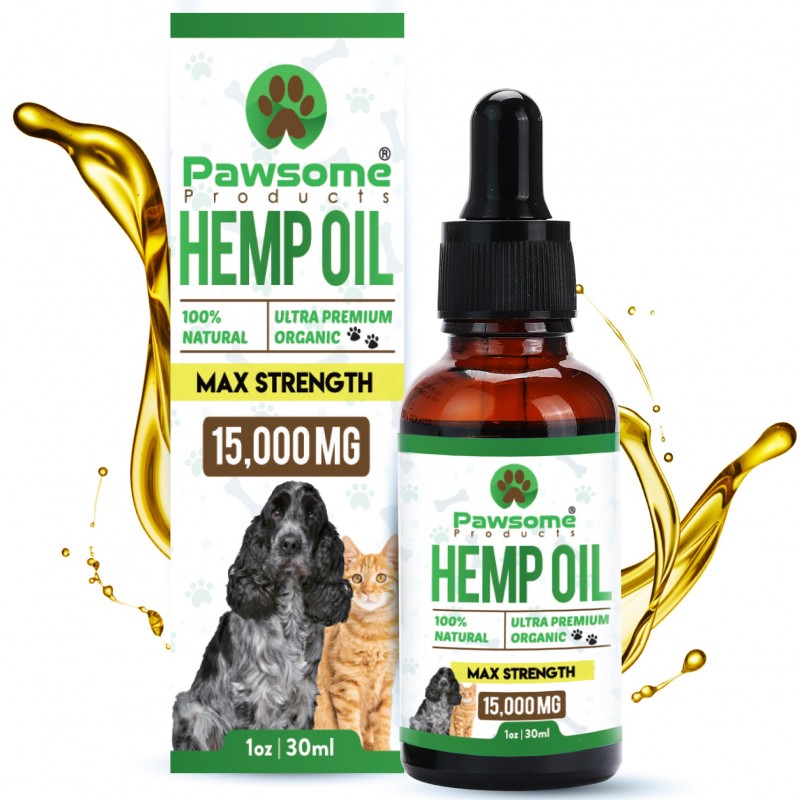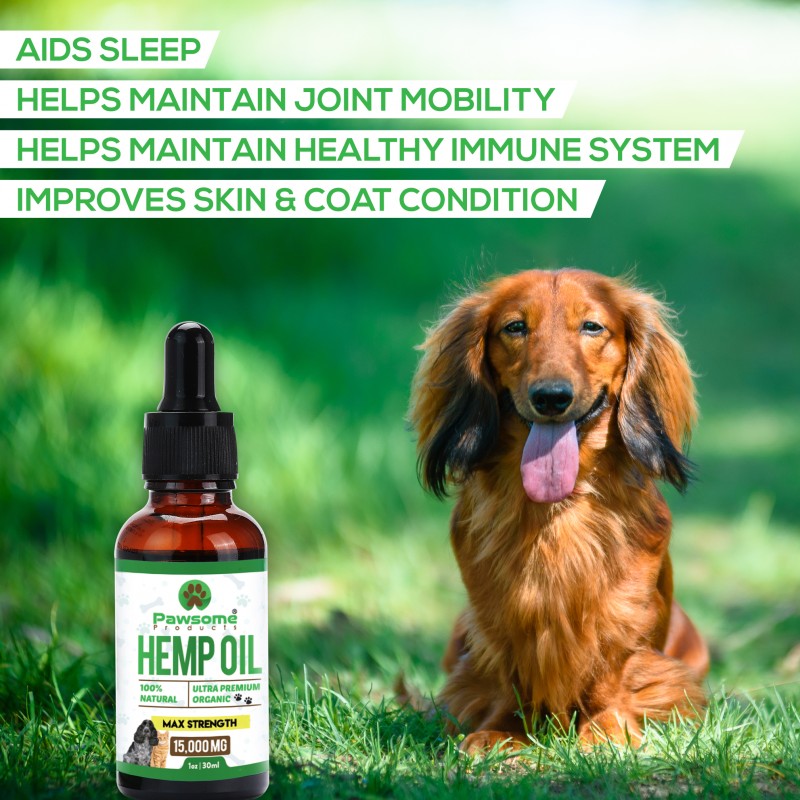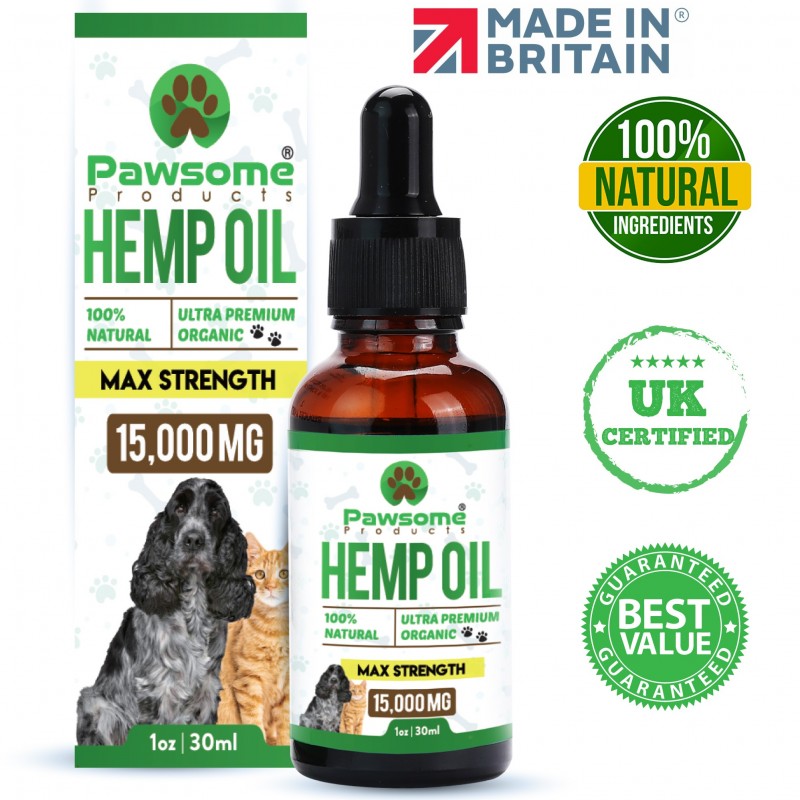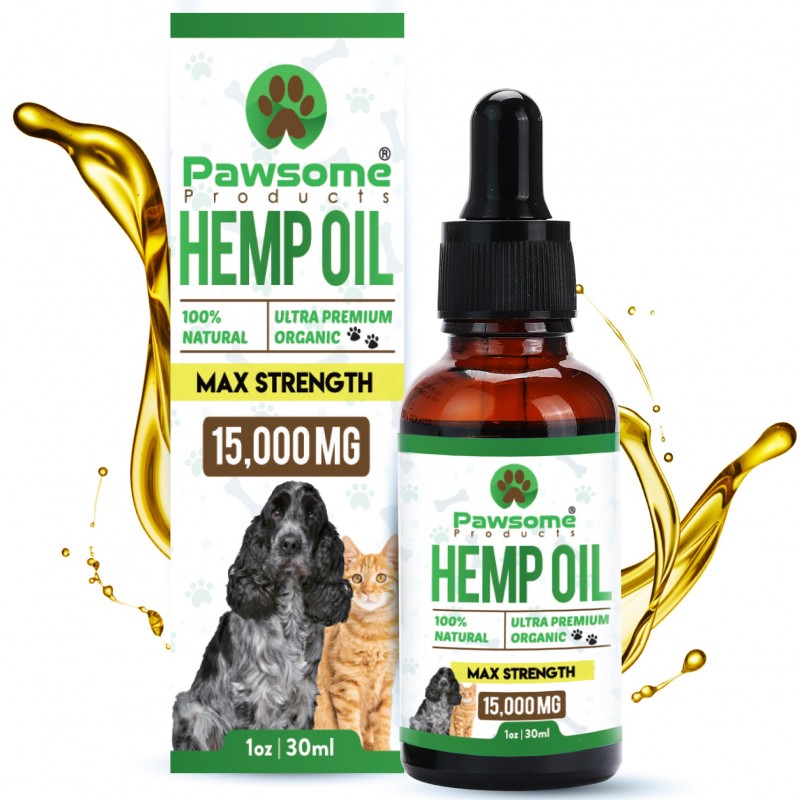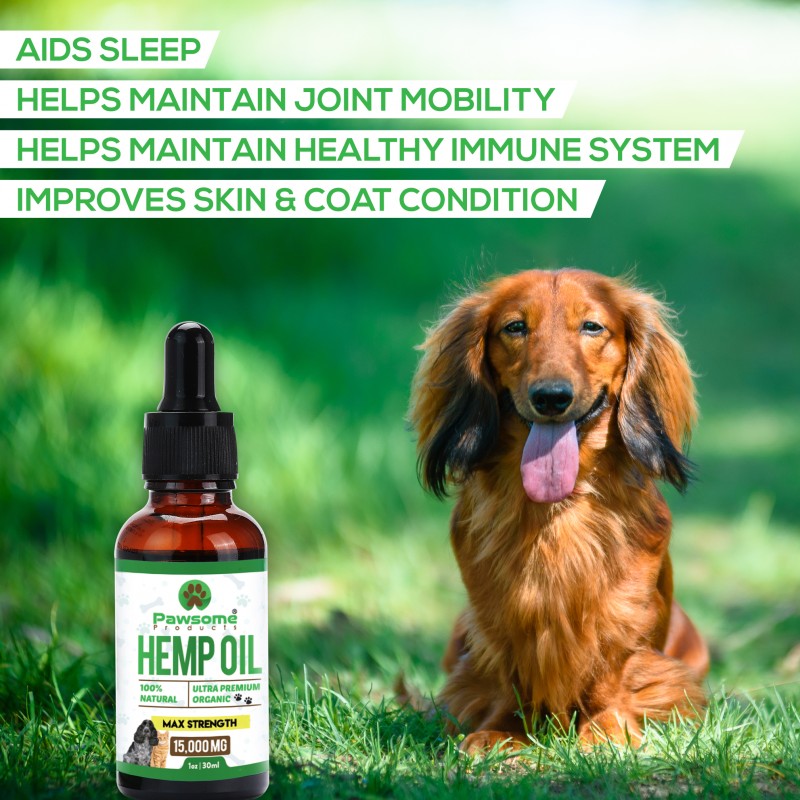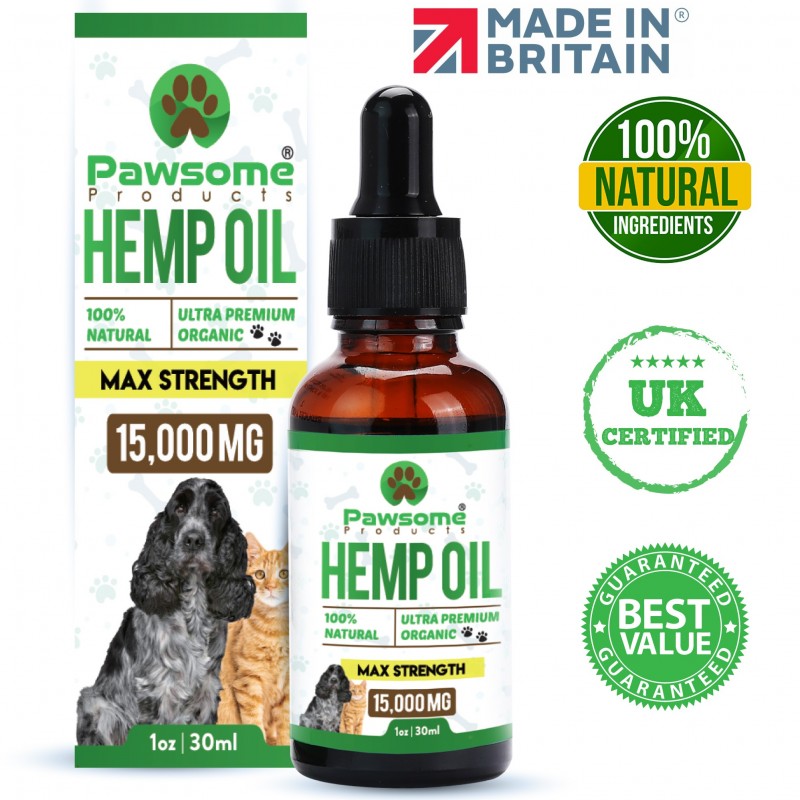 Product Buying Options
Additional Sales Information: Currently available for purchase from Amazon UK, eBay UK and Onbuy.com
Product Description
Pawsome Products Hemp Oil for pets is a natural hemp seed extract in a high concentration (15,000mg or 500mg per ml) which lasts longer due to requiring a smaller dose than a lower concentrate equivalent.
It is produced in the UK and for total peace of mind, each batch is fully certified by our in-house laboratory as free from THC and CBD though, if in any doubt, always consult a veterinary professional before administering to your pet.
Suitable for dogs, cats and other small animals.
This is not a cure for any disease or ailment but it can help aid pets with joint mobility problems, anxiety issues, poor coat condition, sleeping etc.
Simply administer on a treat or with your pets food as per the directed dosage.
✔ MAXIMUM STRENGTH - Highest concentrate for pets, Organic, Rich in Omega 3&6
✔ WHY USE HEMP SEED OIL FOR PETS? - High in Omega 3 & 6, can help aid the following; Anxiety & Stress, Joint Mobility, Improves Fur & Coat, Sleep, Mobility, Immune System
✔ LONG LASTING - due to the high potency, for a small pet this will be enough for 6 months+
✔ TOTAL PEACE OF MIND - UK Certified by Accredited Laboratory for purity and free from CBD and THC
Look out for more great products from Pawsome Products in the future and thank you for viewing our Hemp Oil for pets.
Have a 'Pawsome' day!
Applicable Product Categories
Manufacturer Profile
Dalts Trading
Home & Living / Pets
Other products available from this manufacturer