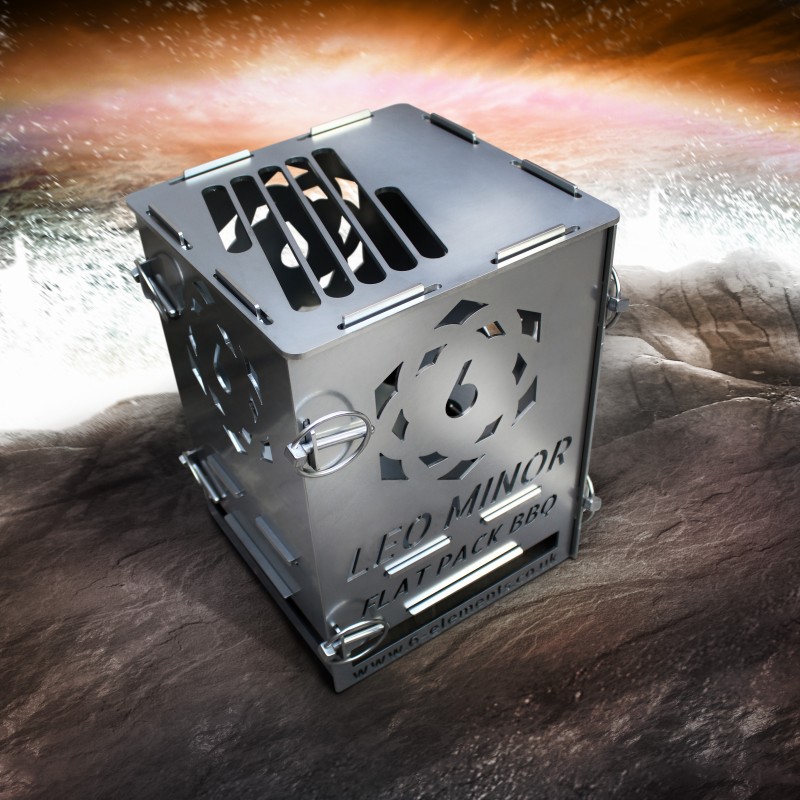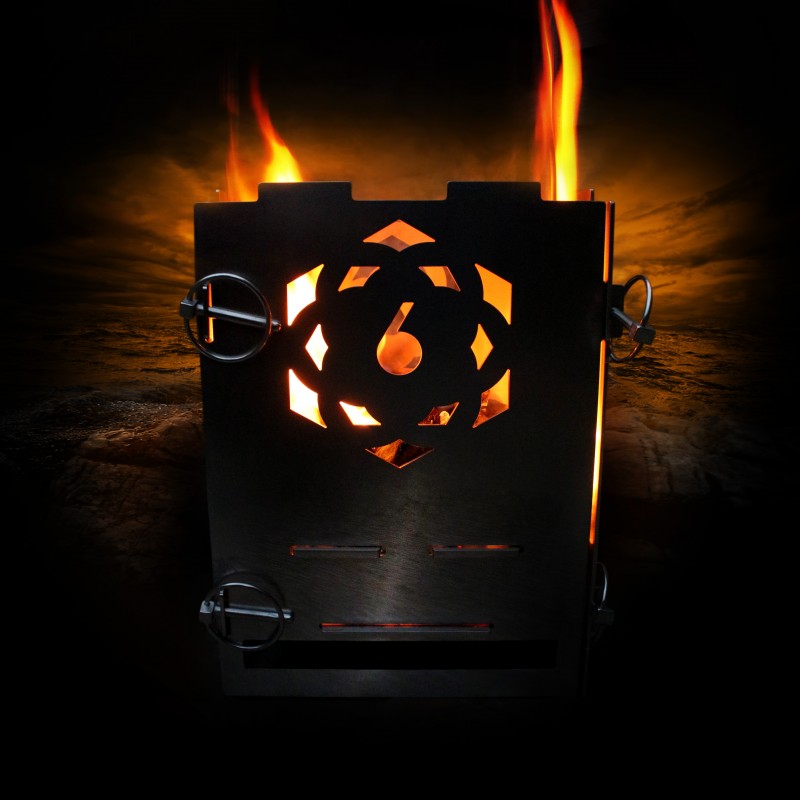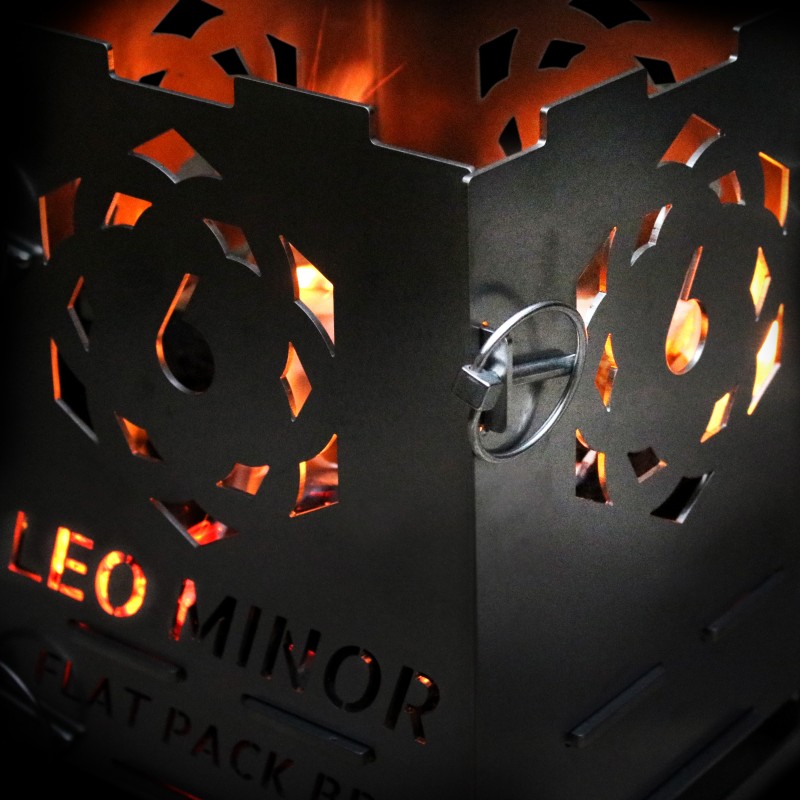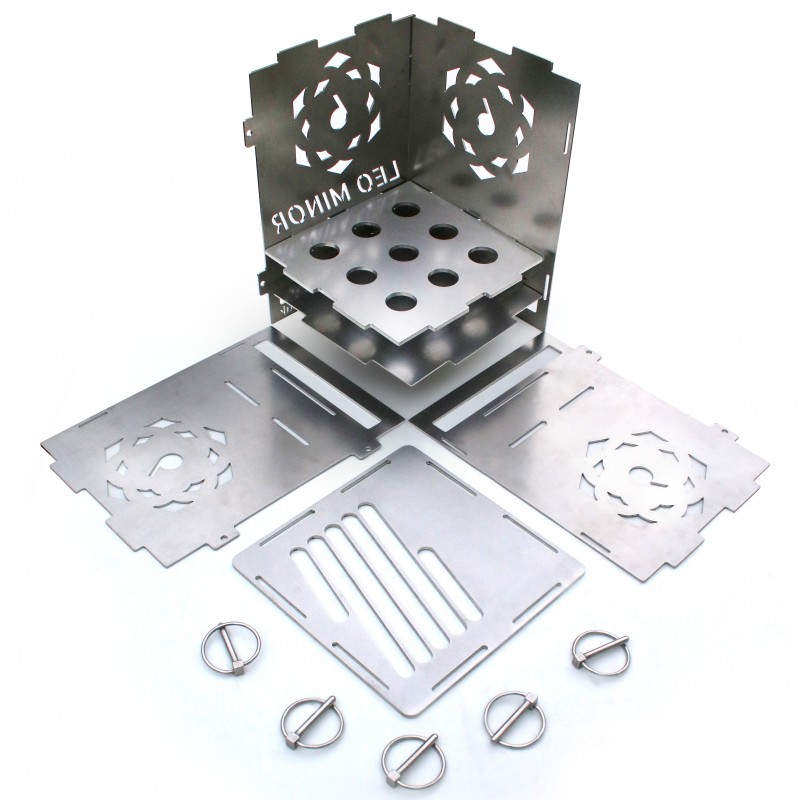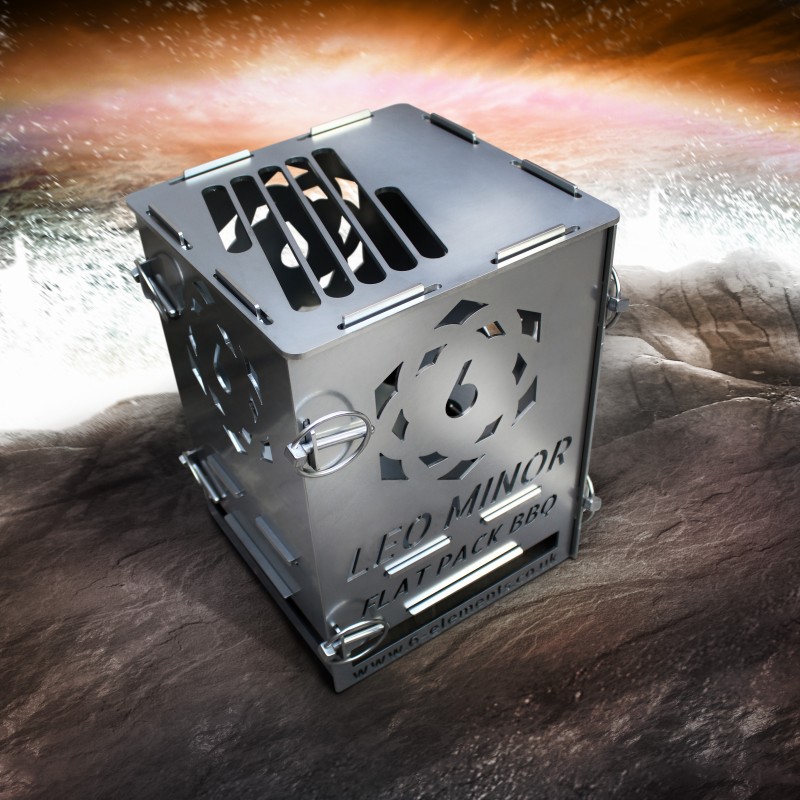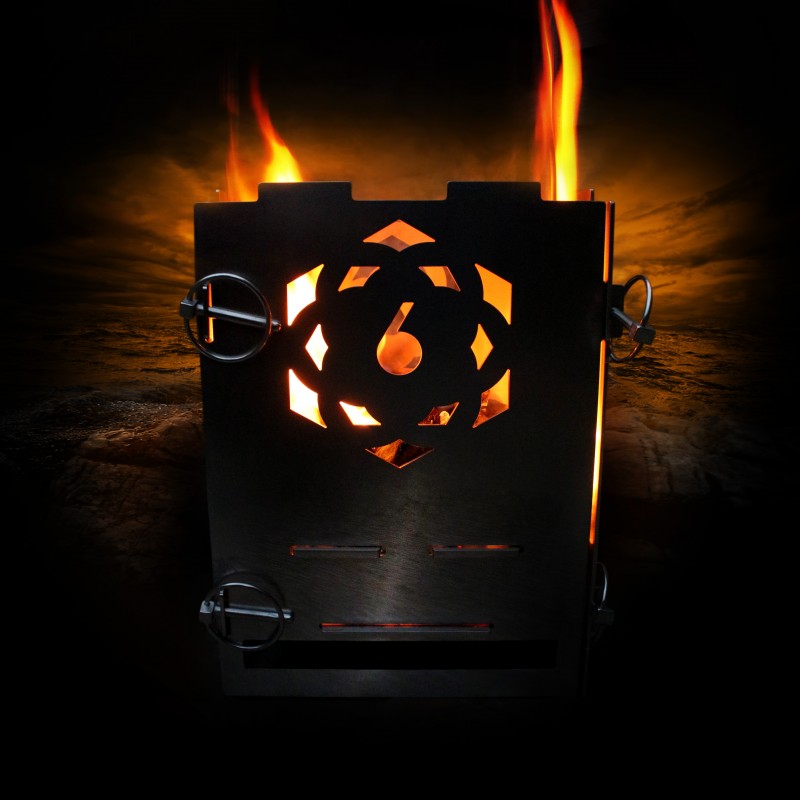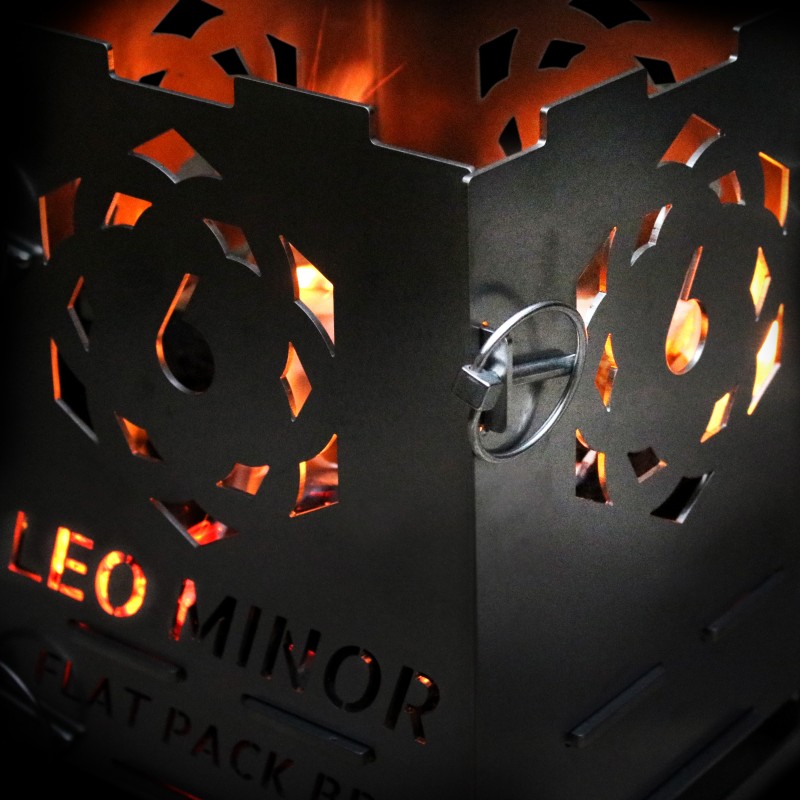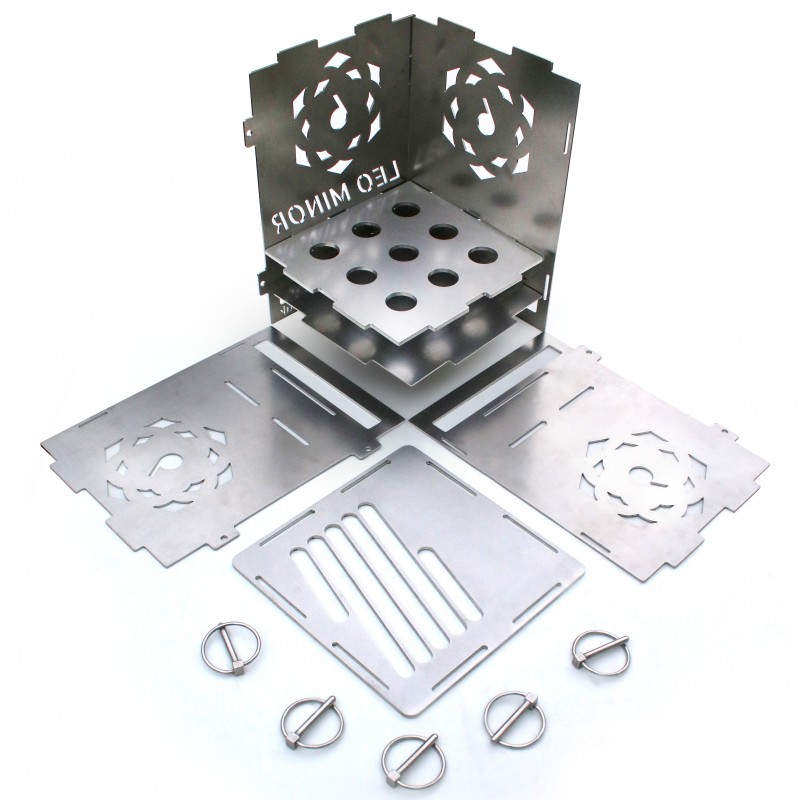 Product Buying Options
Minimum Order Quantity: 1
Additional Sales Information: Please contact Jamie at 6 Elements Outdoor Living for all retail enquiries. We also design and manufacture product ranges for outdoor living businesses requiring their own branded outdoor equipment.
Product Description
When you need something functional, robust and rugged to cook on, that takes up little volume and space during travel, the Leo Minor Flat Pack Barbeque is your faithful companion.
Leo Minor (The Little Lion) has been specifically designed for all outdoor enthusiasts, forest schools, scout and guide groups, for functional cooking use in a more rugged outdoor environment.
Leo Minor is constructed from 7 accurately cut plates that each interlock and slot together to create a self-supporting structure. Inserting two stainless steel lynch pins in each of the side plates creates a completely solid and safe mini barbeque structure.
Once sited on a stable level surface, pans, kettles and skillets can also be used to cook over the Leo Minor grill area.
Full product details and specifications can be found on our website.
Applicable Product Categories
Manufacturer Profile
6 Elements Outdoor Living Ltd.
Home & Living / Garden