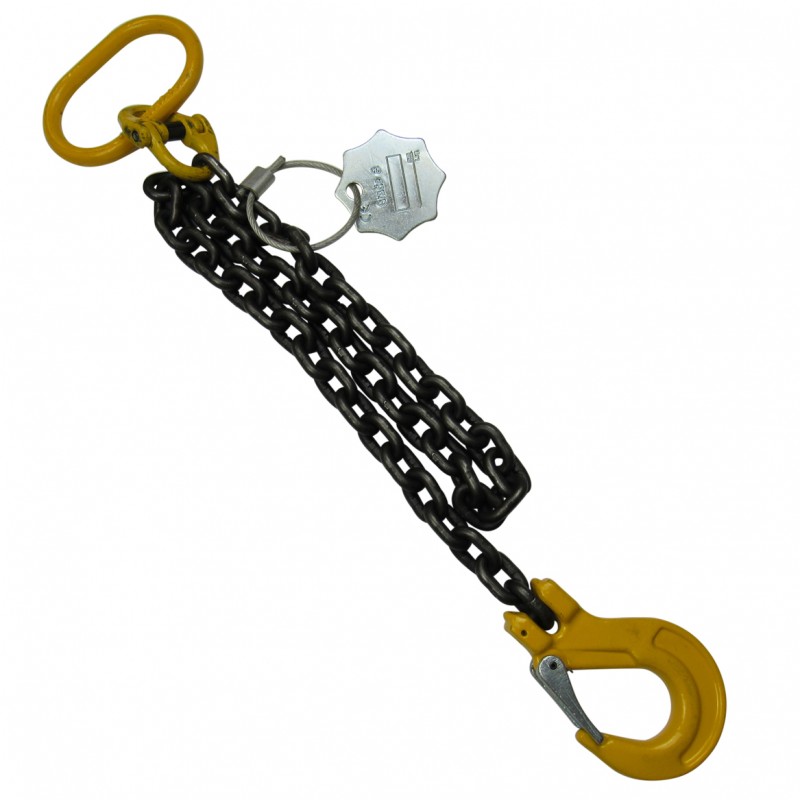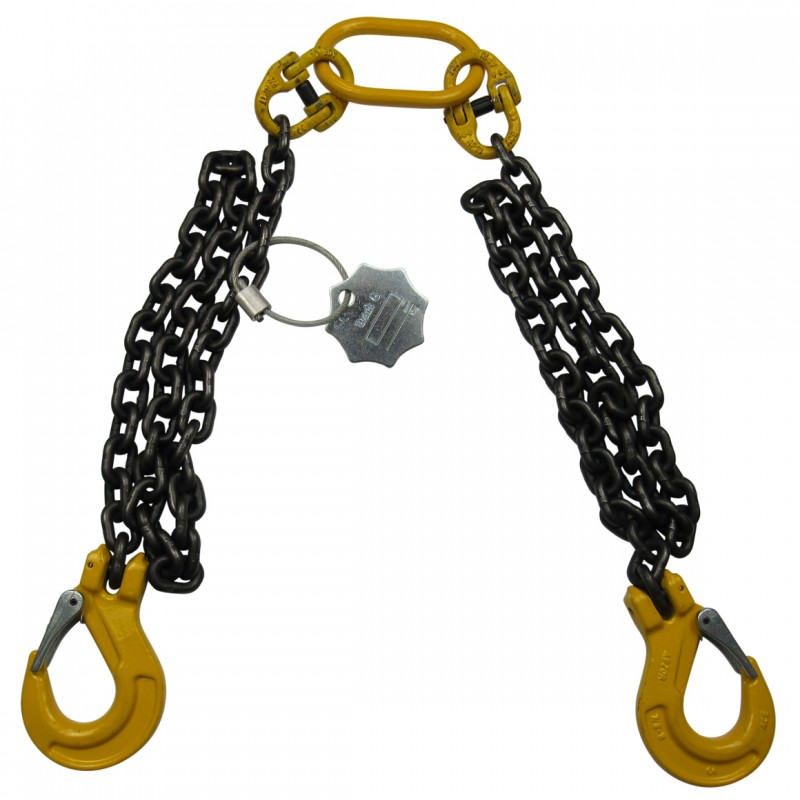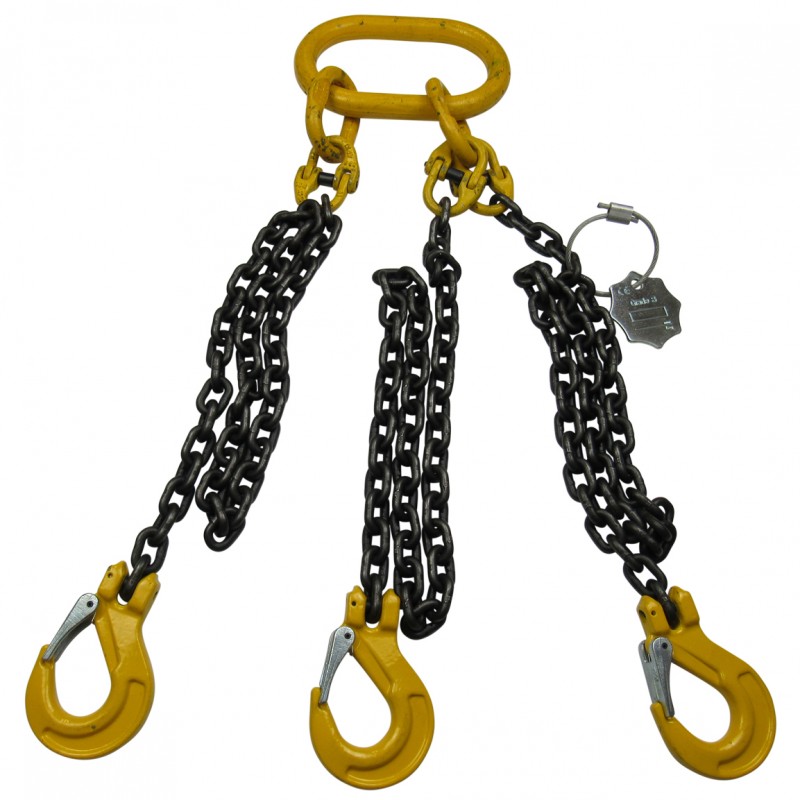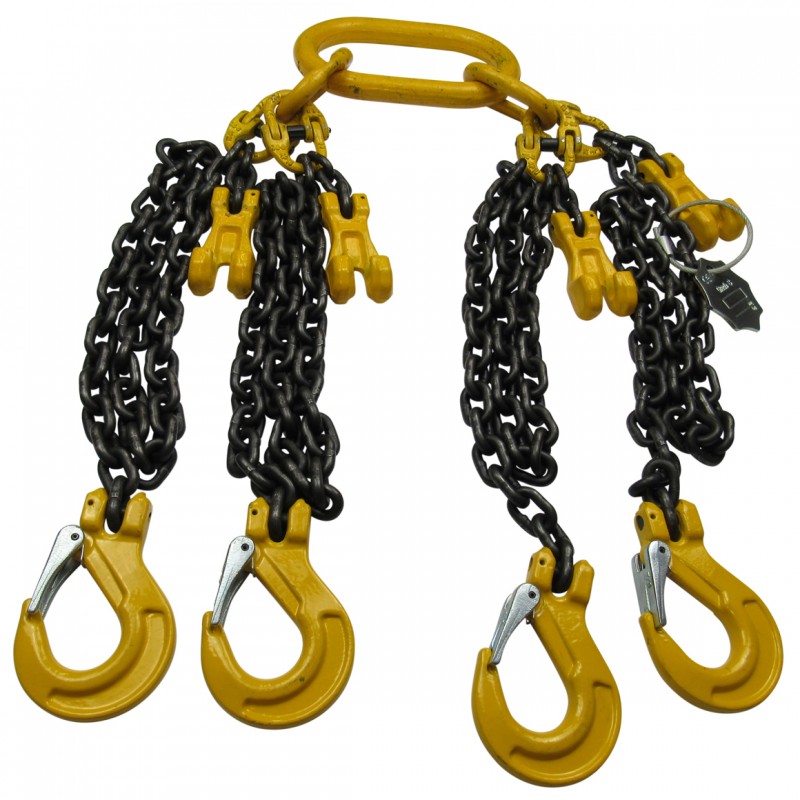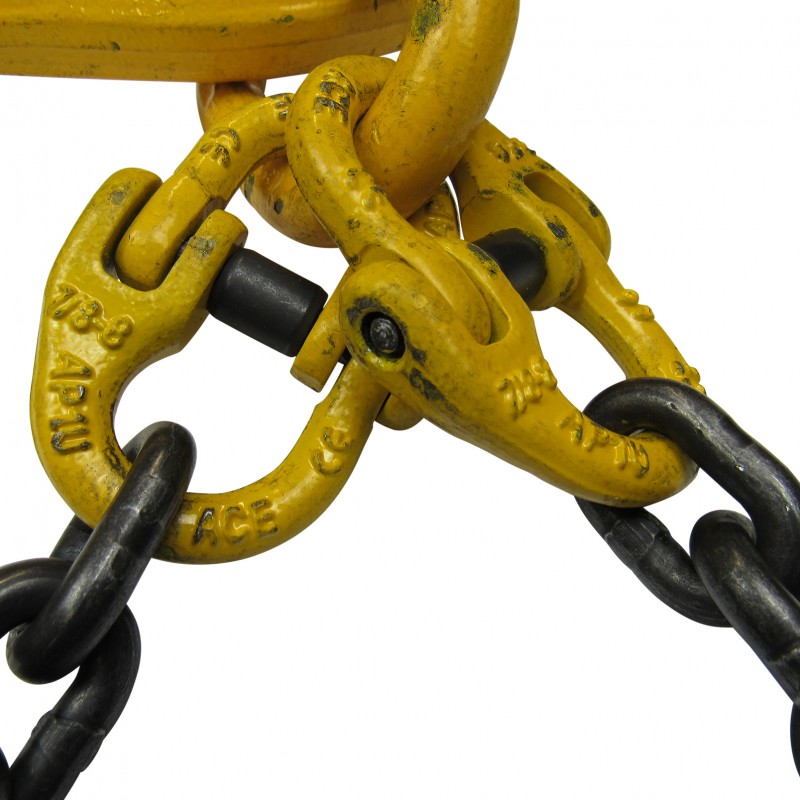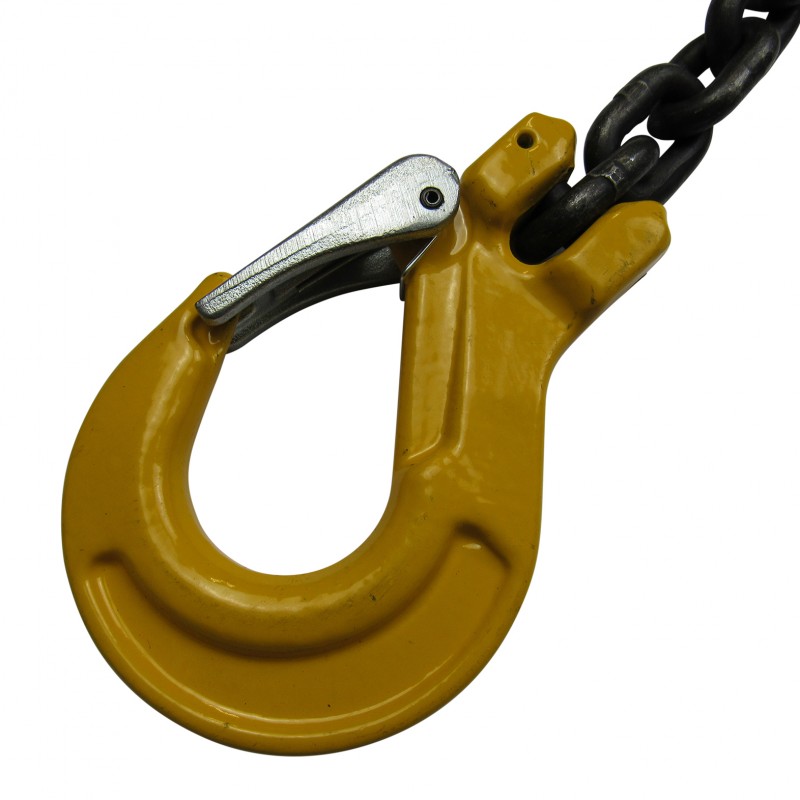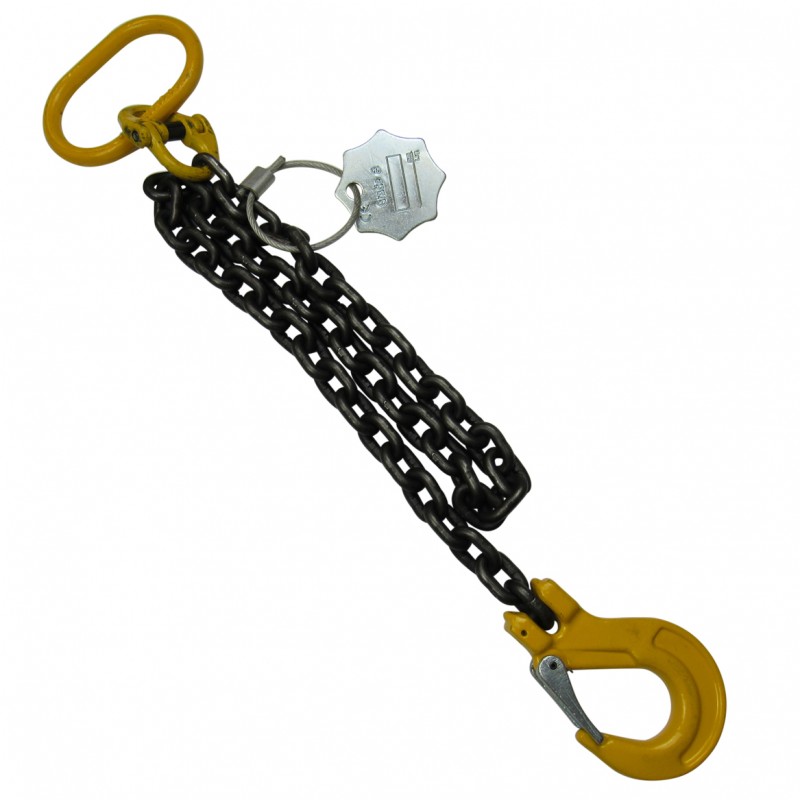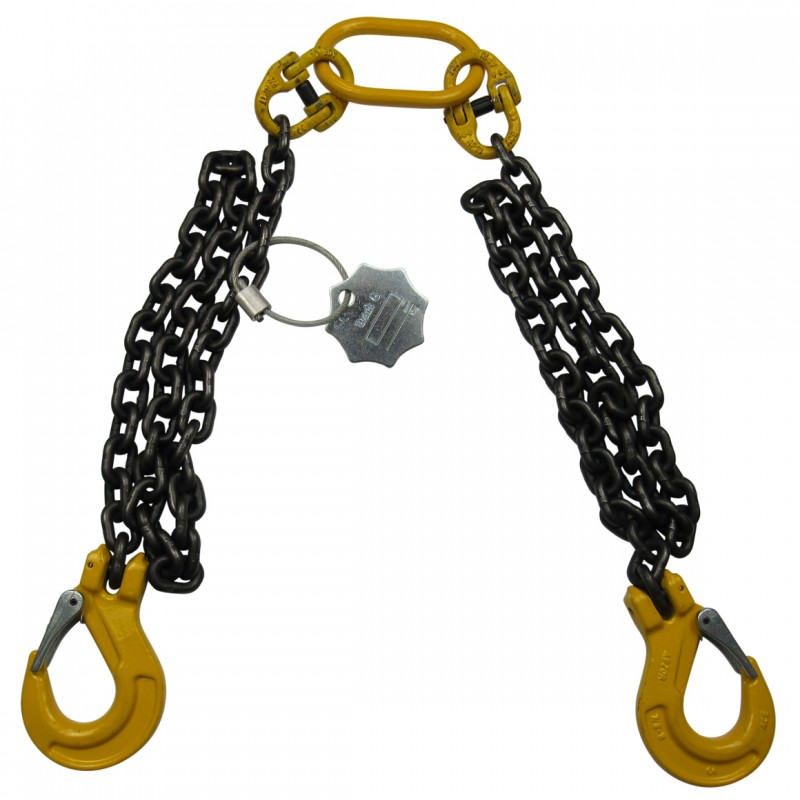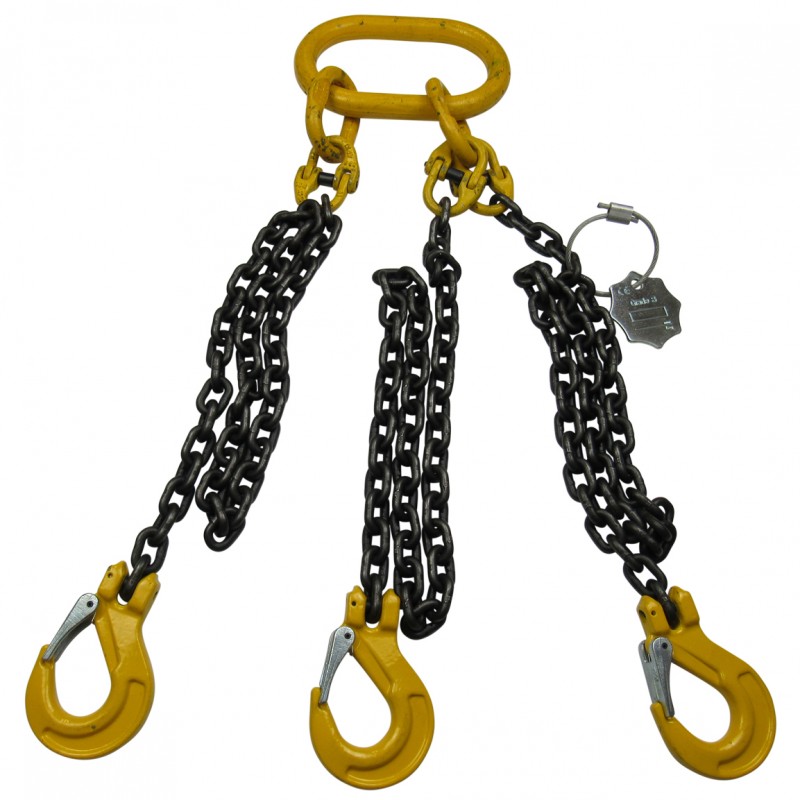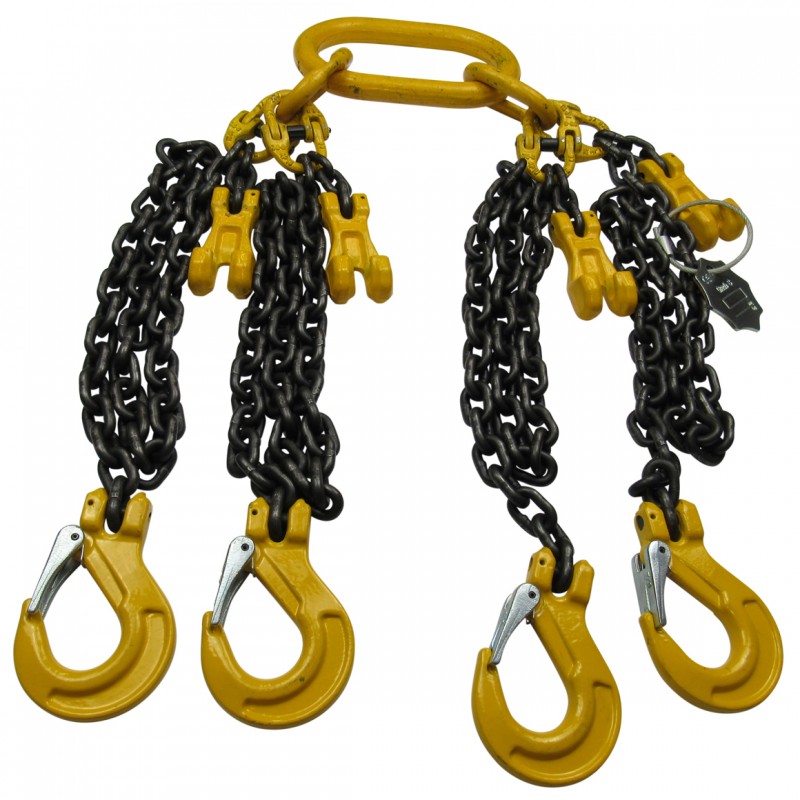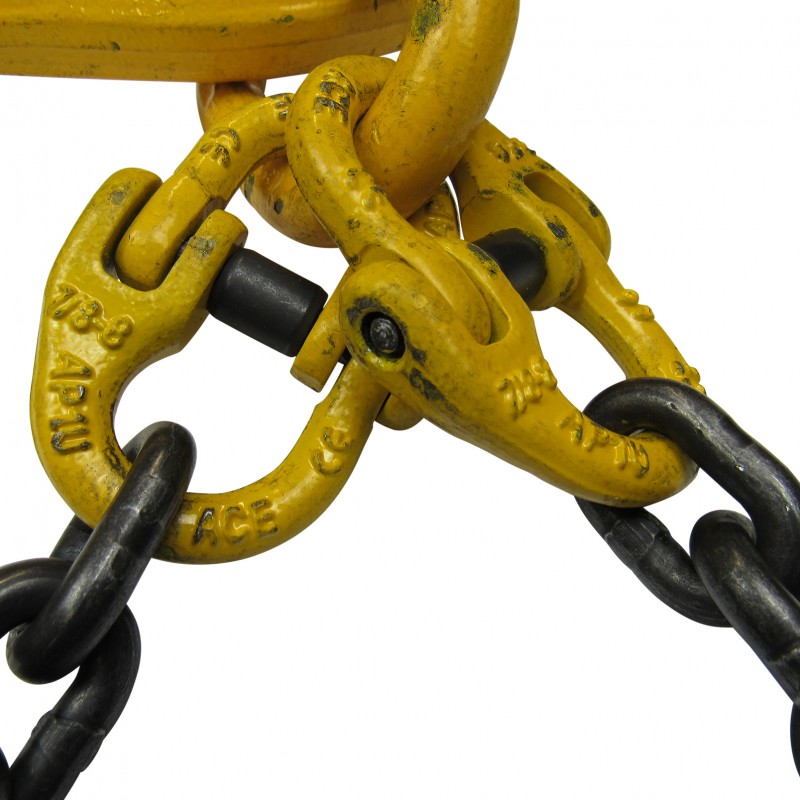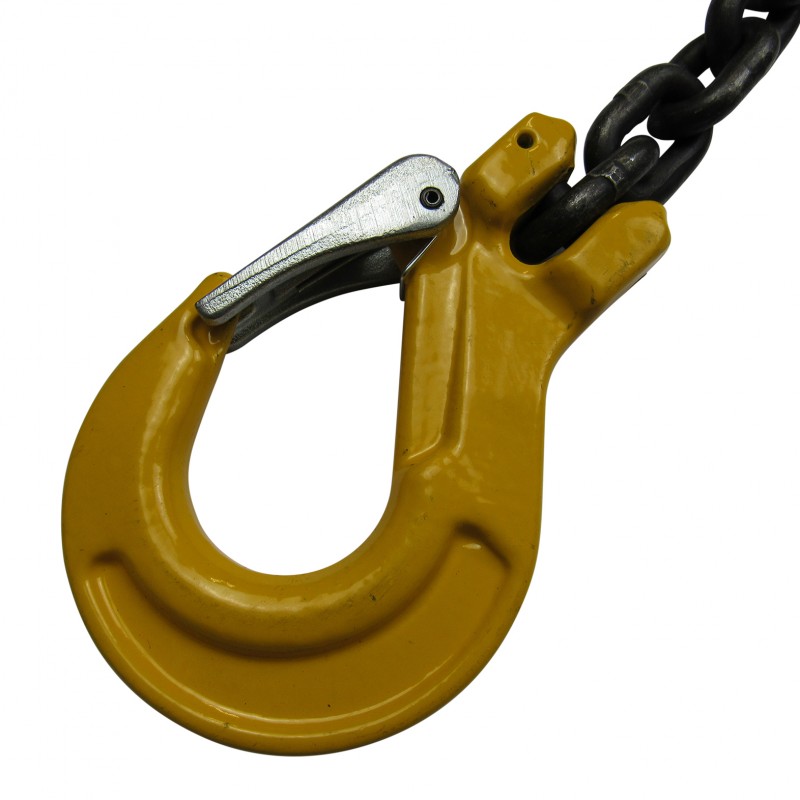 Product Buying Options
Minimum Order Quantity: 1
Additional Sales Information: At SecureFix Direct our tailor made website allows you to easily & efficiently make a chain sling to your requirements. Our chain slings are fully assembled & tested within the UK. All chain slings are complete with a LOLER recognised certificate.
Product Description
G80 Lifting Chain Slings ranging 1.5T - 26.5T SWL, 1M - 4M Lengths, 1 - 4 Leg, Available with or Without Shorteners
Chain Diameter - Range 7MM to 22MM
Effective Working Length - Range 1 Metre to 4 Metres
Number Of Legs - Range 1 to 4 Legs
End Fittings - Clevis Sling Hooks
Working Load Limit - Range 1.5 Ton to 26.5 Ton (0-45 Degrees), range 1.5 Ton to 19 Ton (45-60 Degrees)
Shorteners (if required) - Available with Clevis Shortening Clutches.
Material - Grade 80 (8) Alloy Steel
*colour may vary*
Chain Sling Parts: Master Link, Component Connectors, ID Tag, Clevis Sling Hooks, Shorteners if required.
Chain slings are used for general purpose lifting applications all the way to more complex industrial applications. Chain slings benefit over webslings as these are harder to damage and are repairable if damage and wear does take place on the chain sling.
We can make all chain slings to order. If the website doesn't display your ideal chain sling then please email us with your requirements and we will make your ideal sling. Grade 10 also available. Due to the manufacturing process of these chain slings some paint damage can take place, all chain slings are brand new. Delays in dispatch can sometimes occur as all chain slings are put together by hand and go through a vigorous testing procedure.
Applicable Product Categories
Manufacturer Profile
Secure Fix Direct Ltd
Building & Construction / Construction