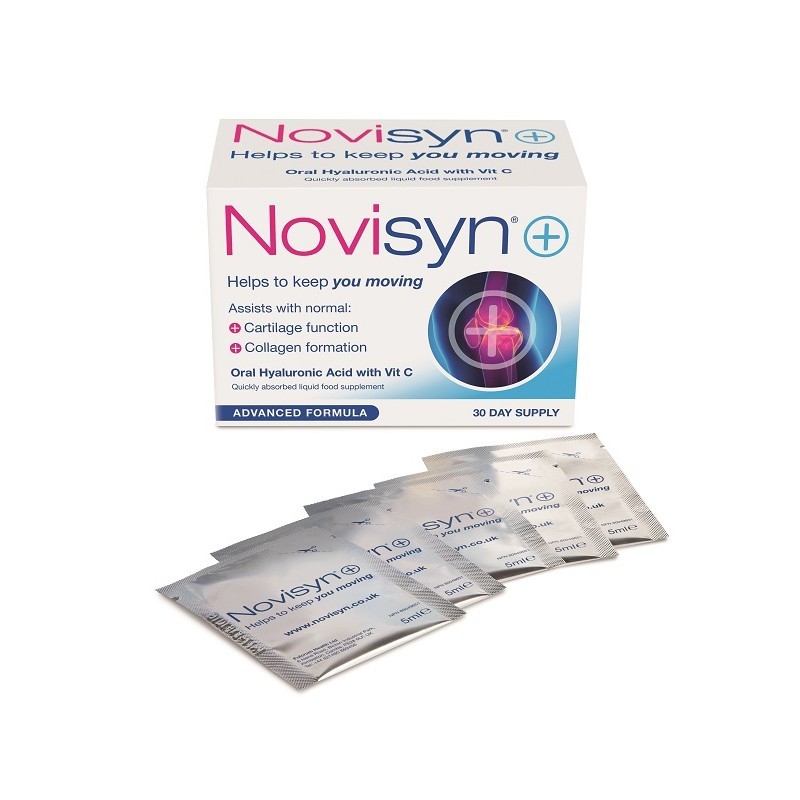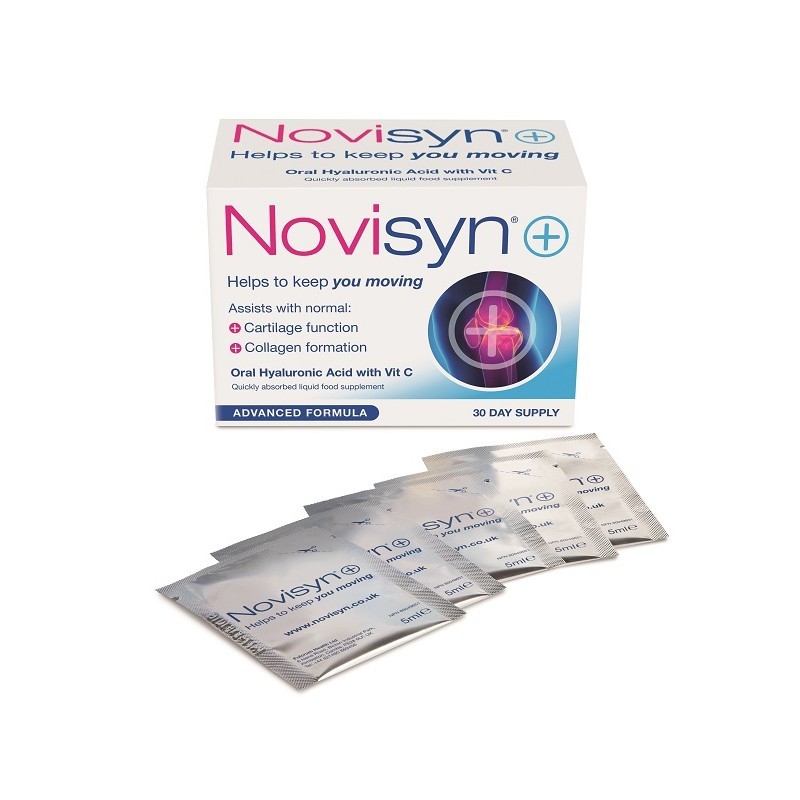 Product Buying Options
Additional Sales Information: Novisyn®+ with added Vitamin C is an oral supplement containing Hyaluronic acid, using a scientifically developed correct molecular weight for proper absorption by the body.
Product Description
All mammals produce Hyaluronic acid(HA) every day. But, as we age, our natural production of HA reduces. Our skin and our joints suffer due to UV damage, poor diet and other lifestyle influences. Novisyn® is designed to top up those HA levels naturally. Novisyn® contains no artificial colours or preservatives and is also lactose, wheat, and gluten free. And because Novisyn® is from a non-animal source, it is also suitable for Vegetarians and Vegans. Once daily, pour the liquid from the sachet into a glass of cold water or juice. Novisyn® is designed, formulated, and produced in Great Britain.
Applicable Product Categories
Manufacturer Profile
Fulcrum Health Limited
Health & Beauty / Healthcare
Other products available from this manufacturer