Reversible Countertop Screen Shields
Manufactured by Ripple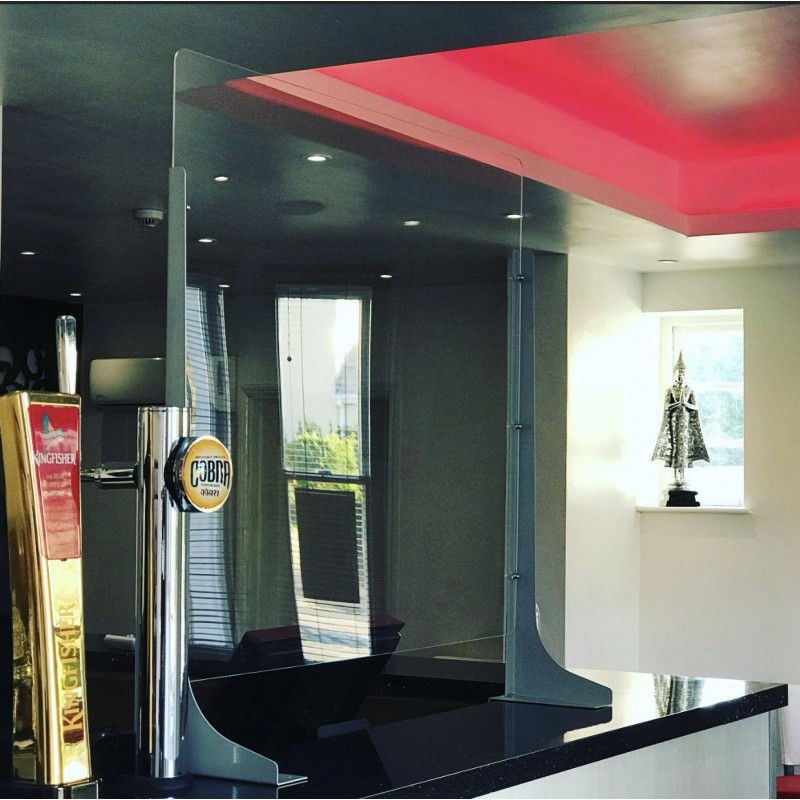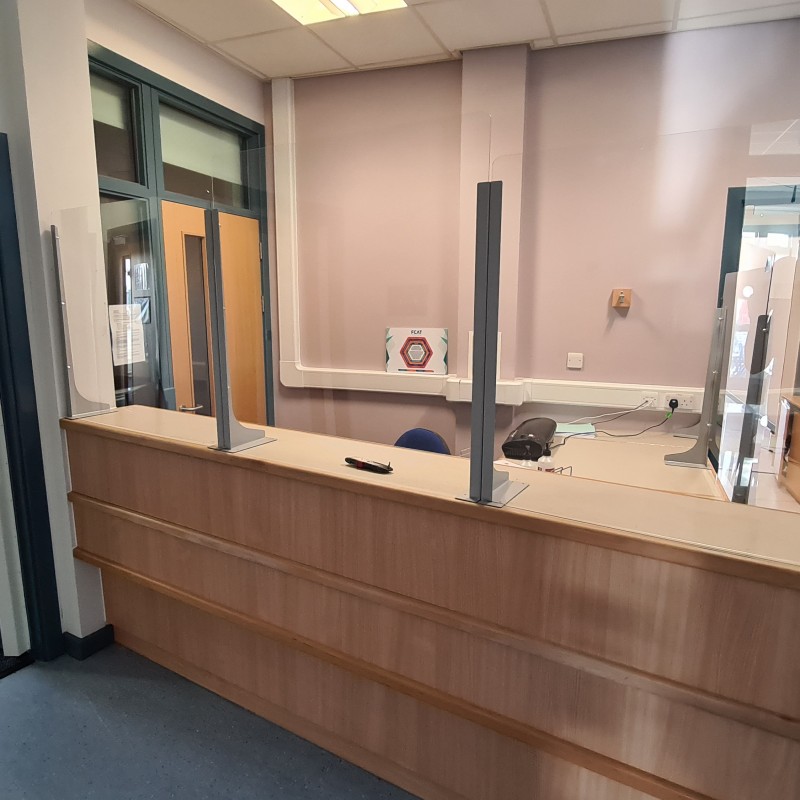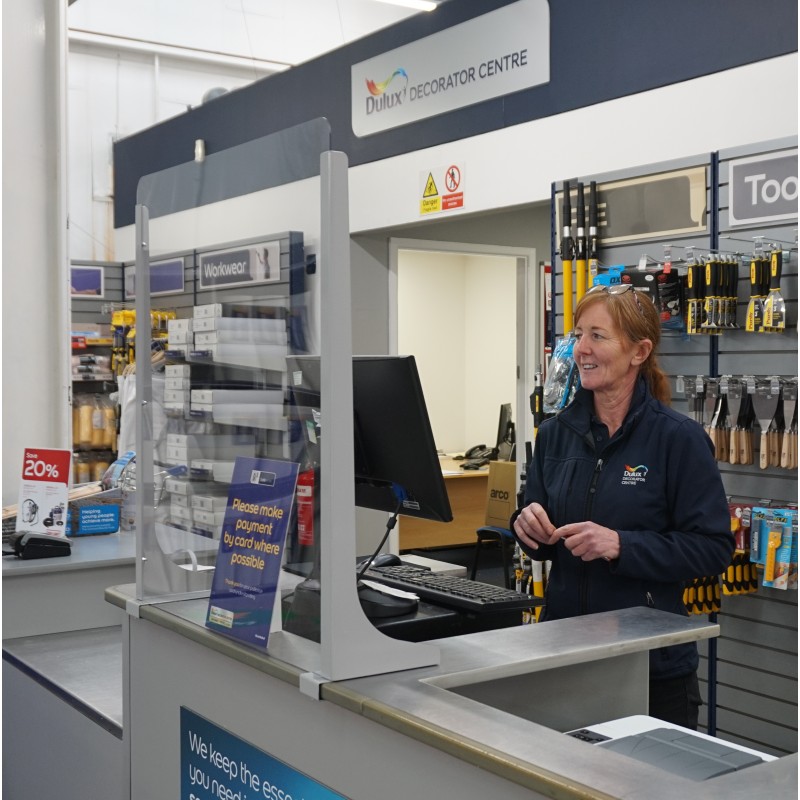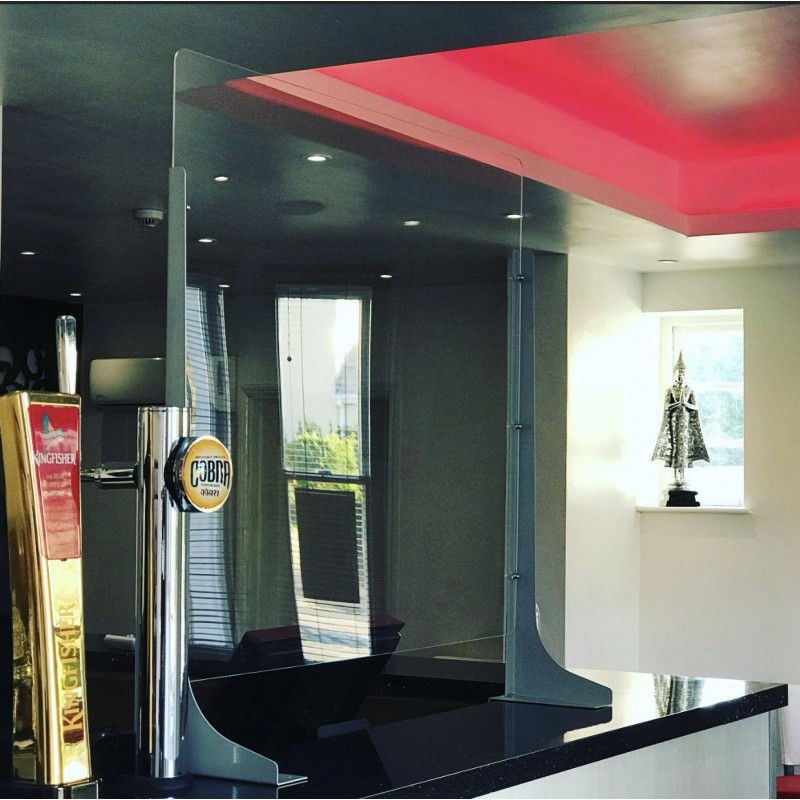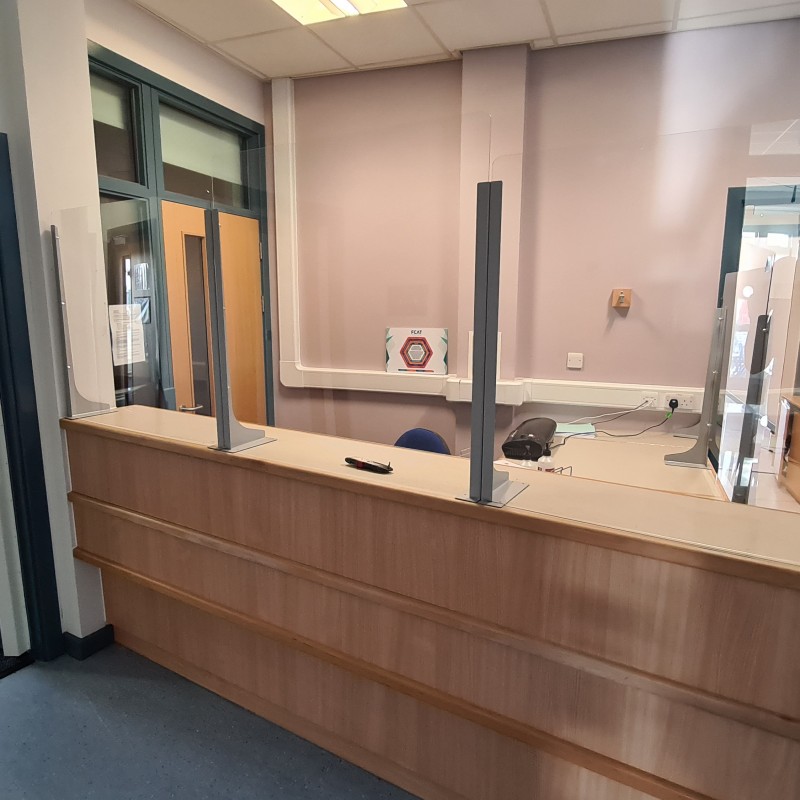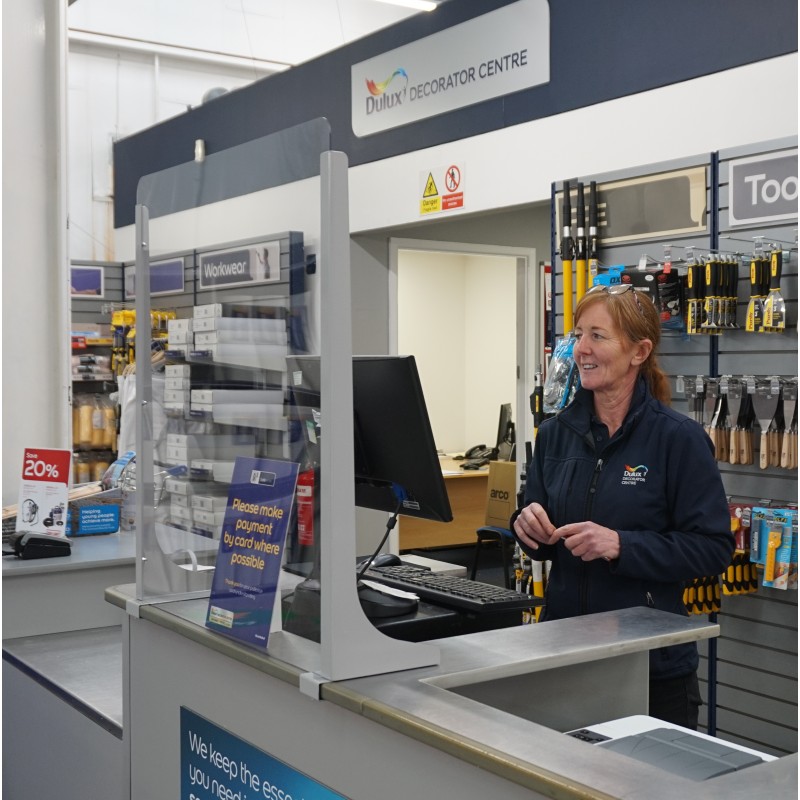 Product Buying Options
Minimum Order Quantity: 1
Product Description
Our Countertop Sneeze Shields are expertly designed and manufactured on-site, ensuring a premium quality construction with intuitive features such as versatile mounting options that allow the shield to be secured on a range of countertop surfaces, and a flip-able screen which dependant on its orientation either leaves a gap underneath the screen or provides a flush fitting on the surface.
Made from high-quality sheet steel, finished powder coated dark grey with a 3mm high-impact acrylic (or PETG dependant on availability) screen, the Ripple Sneeze Shield is available in a range of sizes to perfectly suit your requirements.
Features
Cheaper than the Competition.
Durable Acrylic or PETG screen.
Unique Sturdy Clamp Mount System.
Optional universal flat plate mount.
DIY Installation.
Available in 600mm, 750mm & 900mm widths.
800mm Height when panel is flush against the counter
905mm Height when panel is flipped, leaving a 105mm gap underneath
Flip-able screen to create gap underneath if required.
Applicable Product Categories
Manufacturer Profile
Ripple
Building & Construction / Construction
Other products available from this manufacturer