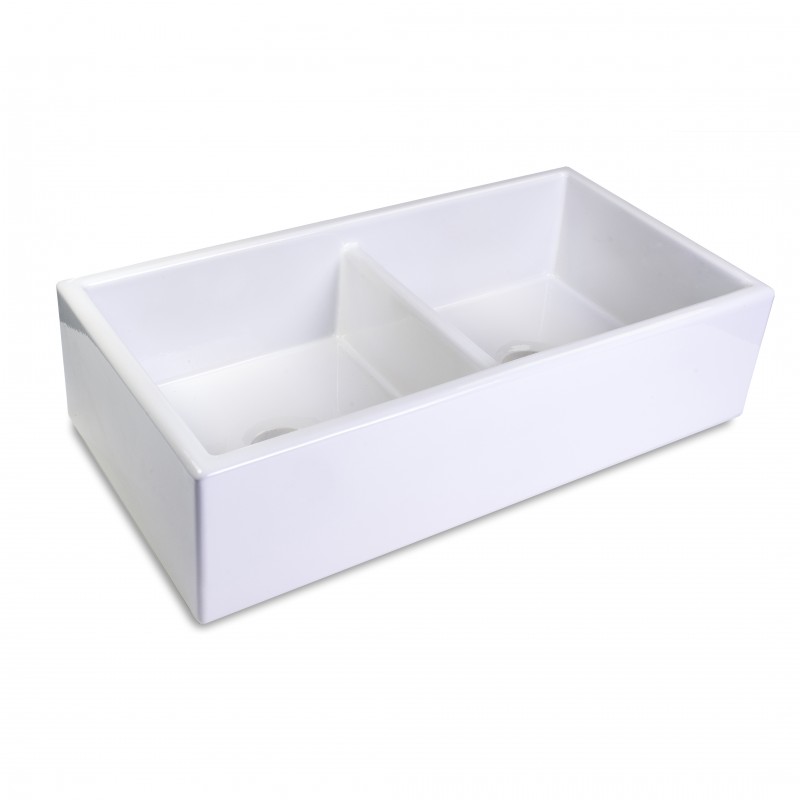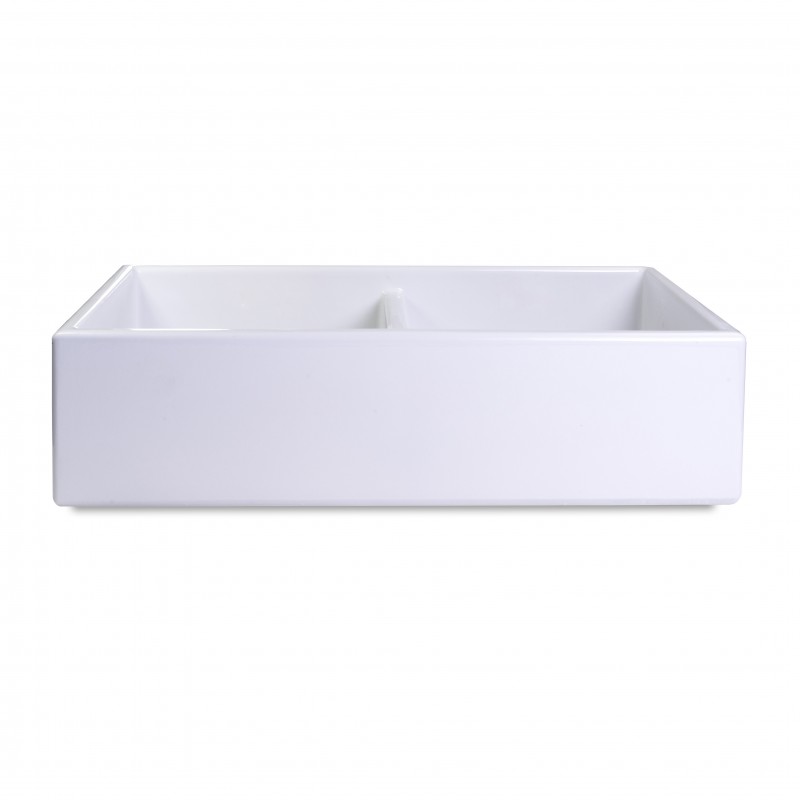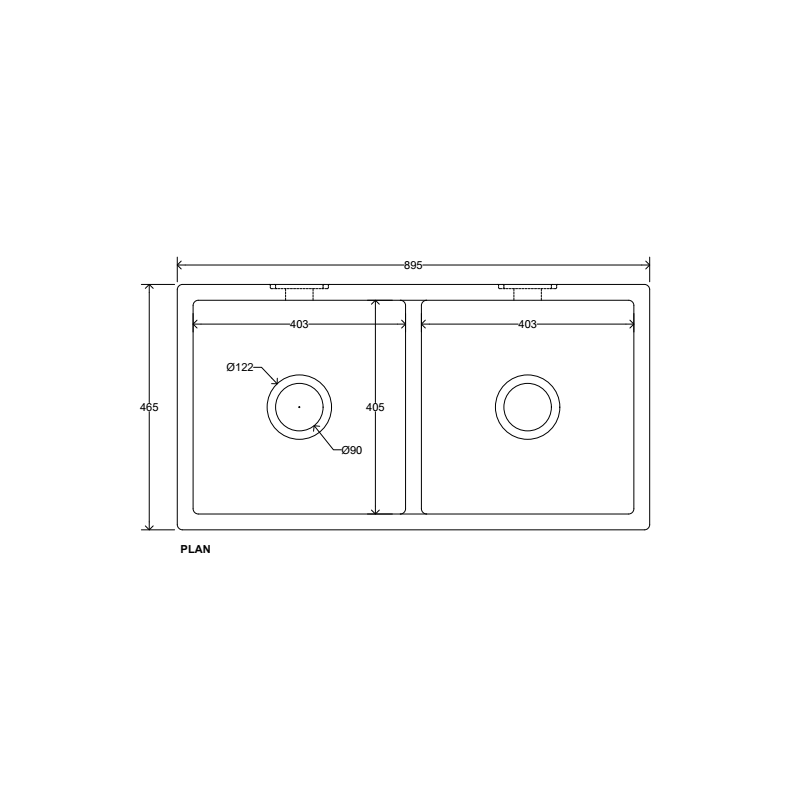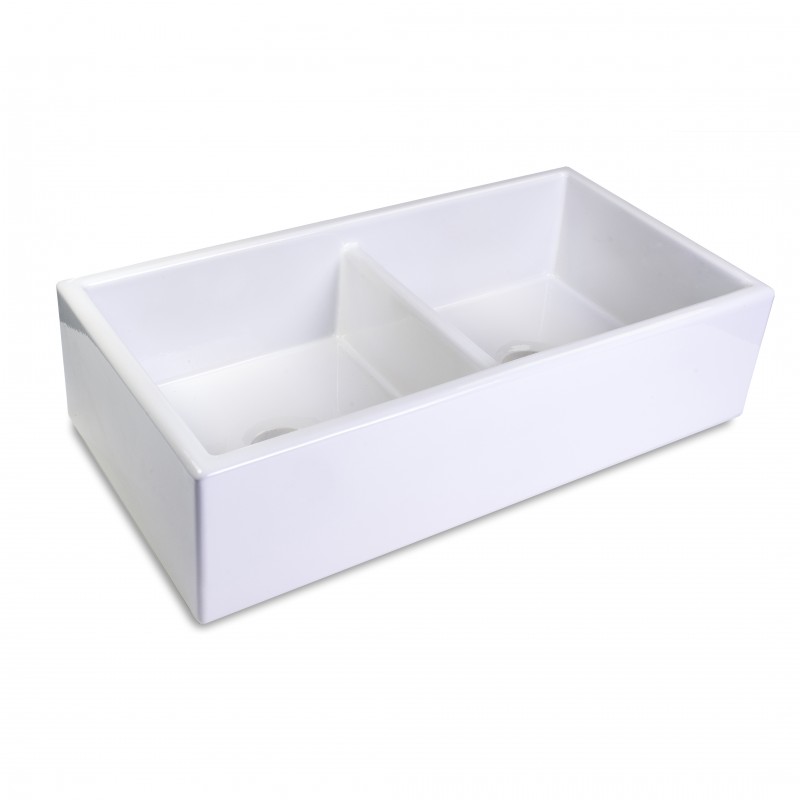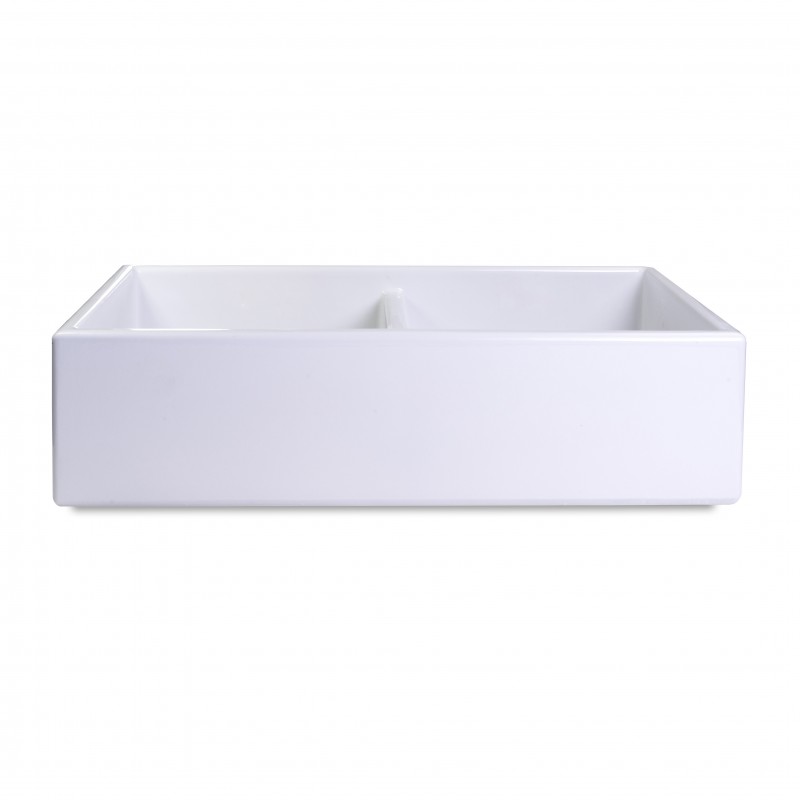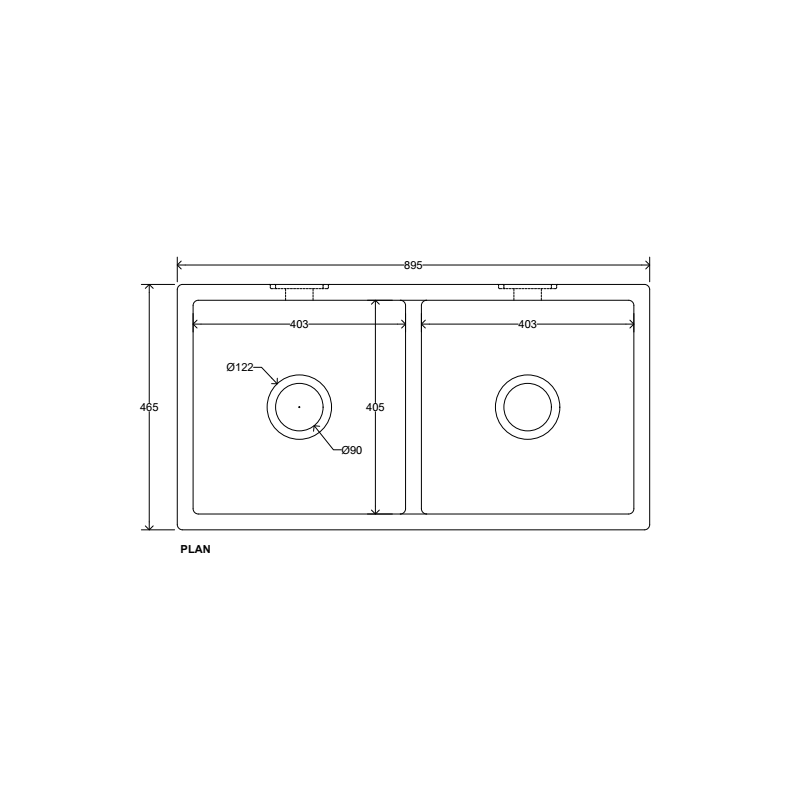 Product Description
A symmetrical design gifts the Ribbleton with convenience and practicality in equal measure.
A stunning sink that offers convenient flexibility of use, courtesy of a dividing wall between its two sizeable bowls. The Ribbleton comes with two 3 1/2" outlets suitable for either a basket strainer waste or waste disposal unit.
DIMENSIONS
895 x 465 x 229mm
KEY FEATURES
3 1/2 inch waste outlet.
Lifetime warranty.
Luxurious, durable, anti-bacterial glaze finish.
Handmade by Master Craftsmen.
Please note: Sink dimensions are subject to + or – 2% tolerance.
It was right here in Whitebirk, Lancashire, that the very first traditional fireclay sinks were made, all the way back in the late 1800s. Centuries later, here at the Whitebirk Sink Company we're proud to be the only British-owned company continuing this fine Lancashire tradition. The nature of our handmade process creates tiny but distinctive variations between each sink, making every one of them truly unique. Each original sink takes time to make, and our master craftsmen use time-honoured methods that have remained unchanged over generations.
Applicable Product Categories
Manufacturer Profile
The Whitebirk Sink Company
Home & Living / Kitchen