Ripple Collection Locker
Manufactured by Ripple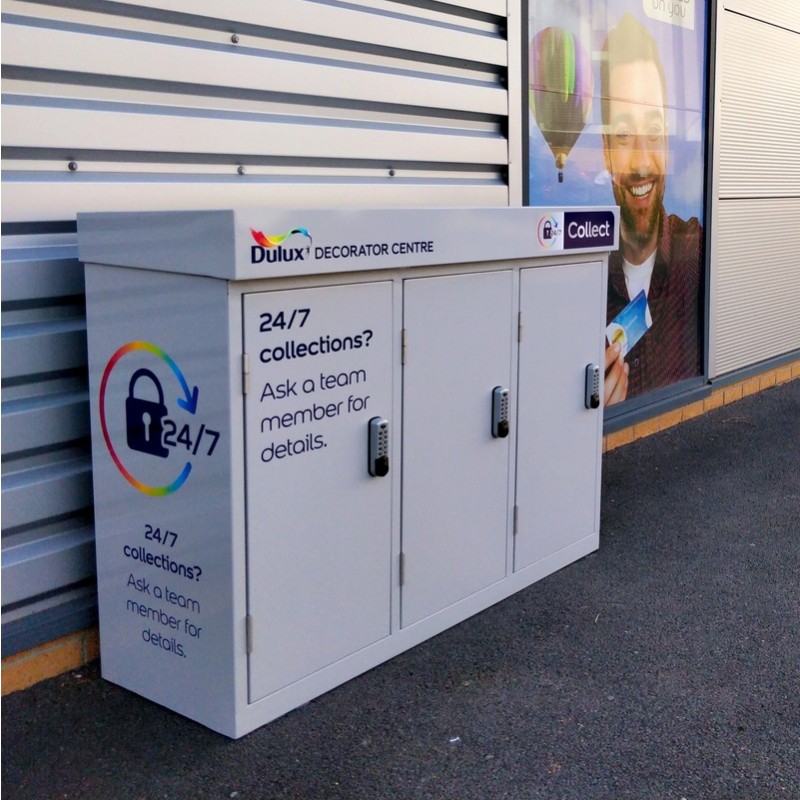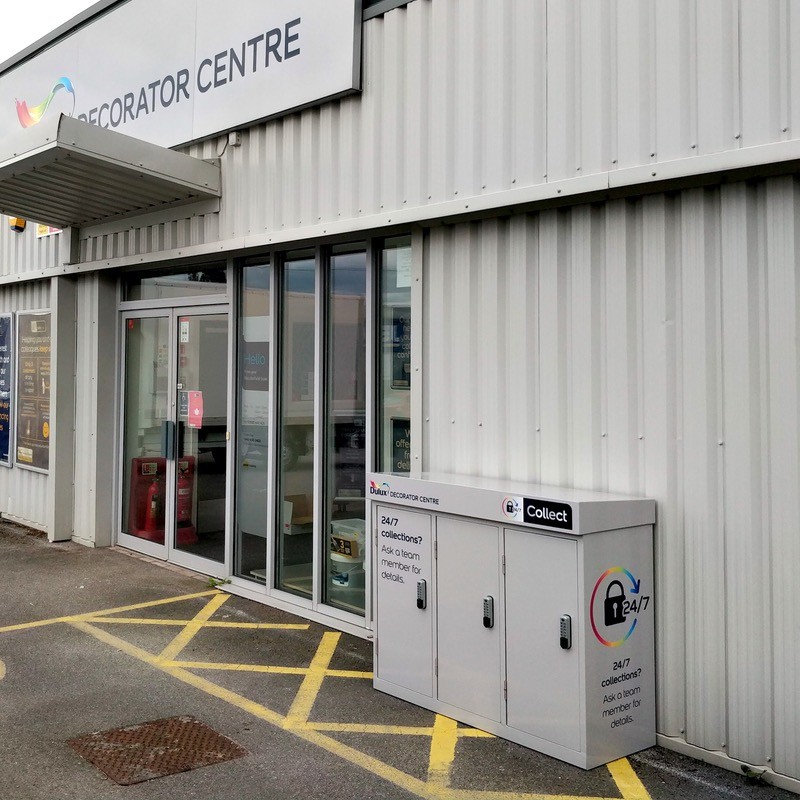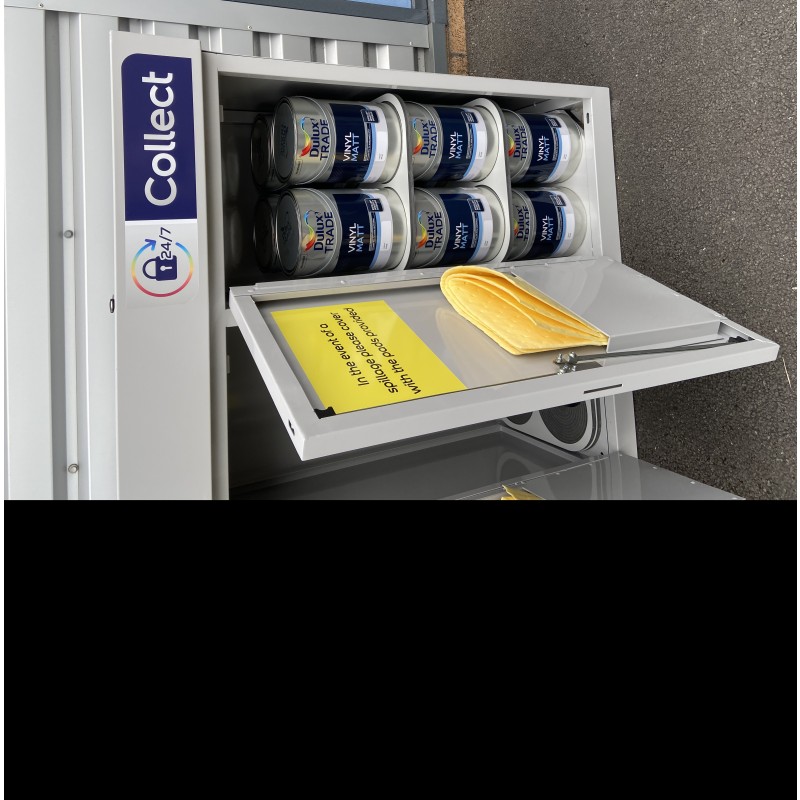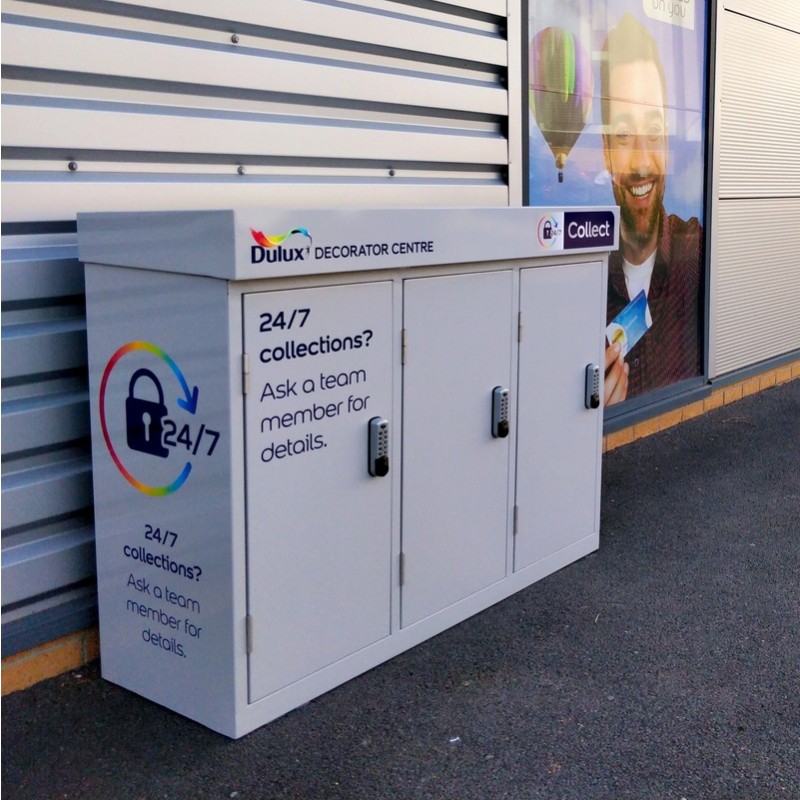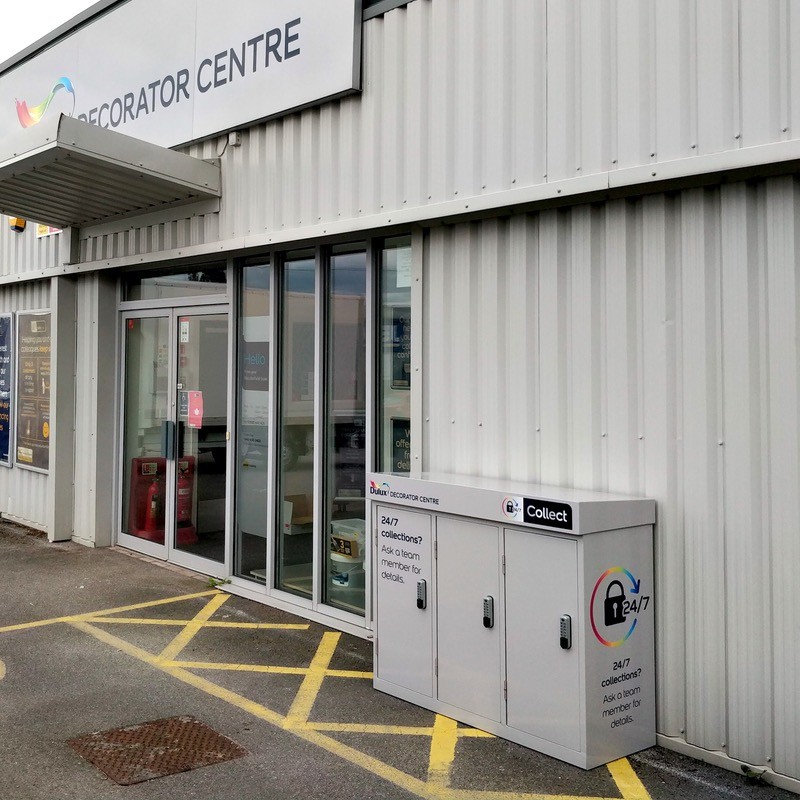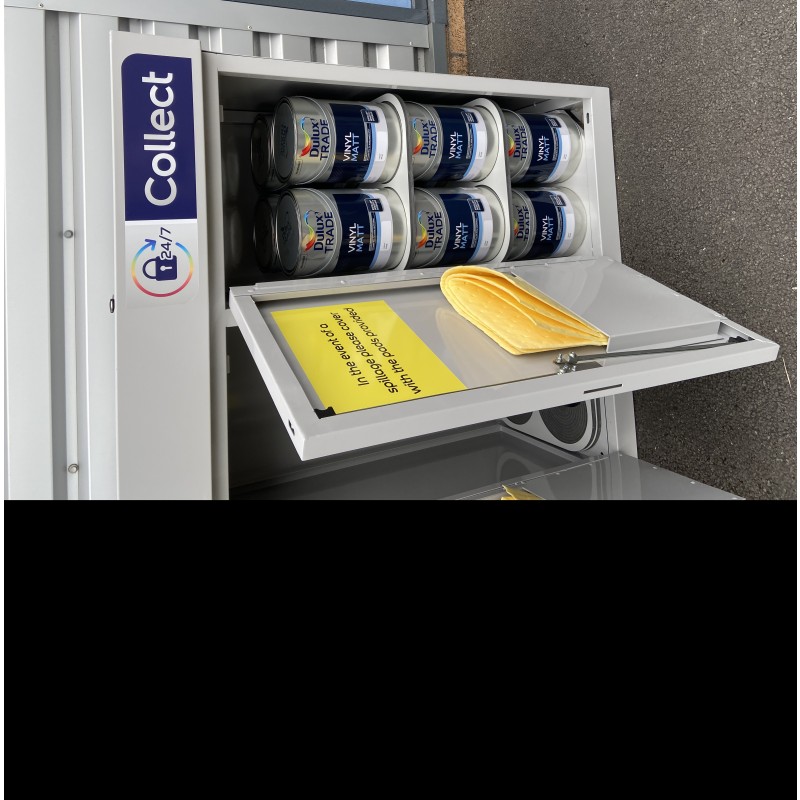 Product Buying Options
Minimum Order Quantity: 1
Product Description
Our standard format of collection locker has been designed with builders merchants and trade centres in mind where large orders of tools or supplies need to be collected swiftly and securely. Each of the three lockers contains approximately 100 litres of storage and includes an optional, height-adjustable shelf. However, we appreciate that each business is different and bespoke sizes and configurations are available upon request.
The Ripple Collection Locker features a durable, tamper-proof and weatherproof steel construction, meaning that it can be securely positioned either indoors or outdoors and anchored in place. The lockers are secured with a pin locking system and intuitive three-point bolting lock, designed in house at Ripple.
The Ripple Collection Locker makes offering contact-less collection services a reality for all businesses. Without the need for a costly automated system, this collection locker can either be manually opened and the pin reset at the unit using either a master code or physical key, alternatively, it can be controlled using the Remote Allocation System, which is a simple and secure web-based application, meaning that its the perfect solution for businesses of all sizes.
Key Features
Designed & Engineered in the UK by Ripple's Craftsmen
Secure Three-Point Locking System
Digital Combination Lock (Pin Code) Manual or Remote Programming (IP65 Rated)
Anti-Theft Anchoring Points
High-Quality Powder Coating for Exterior Use
Adjustable Shelves
Applicable Product Categories
Manufacturer Profile
Ripple
Building & Construction / Construction
Other products available from this manufacturer