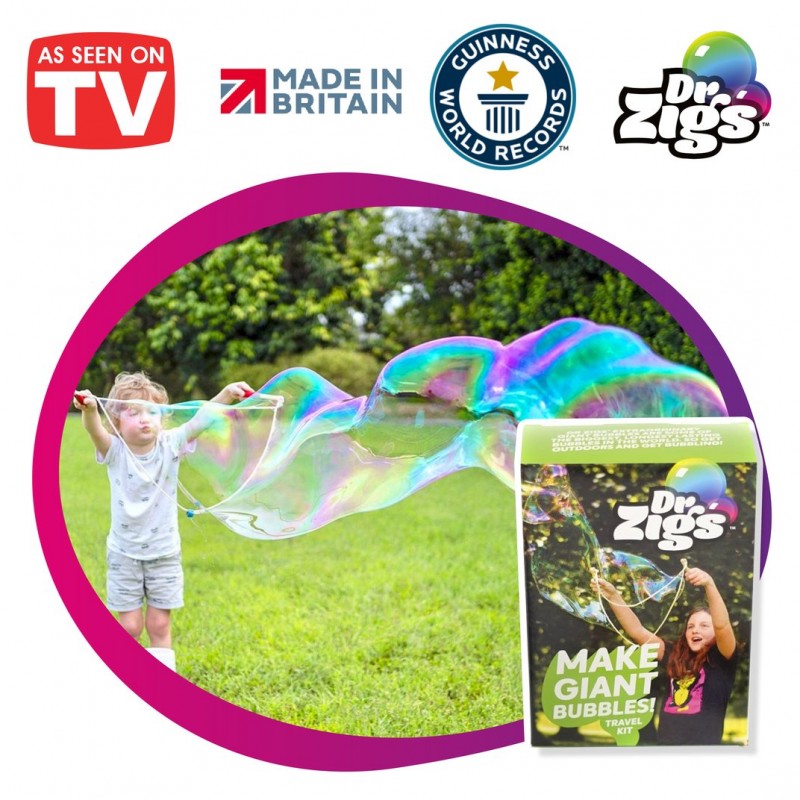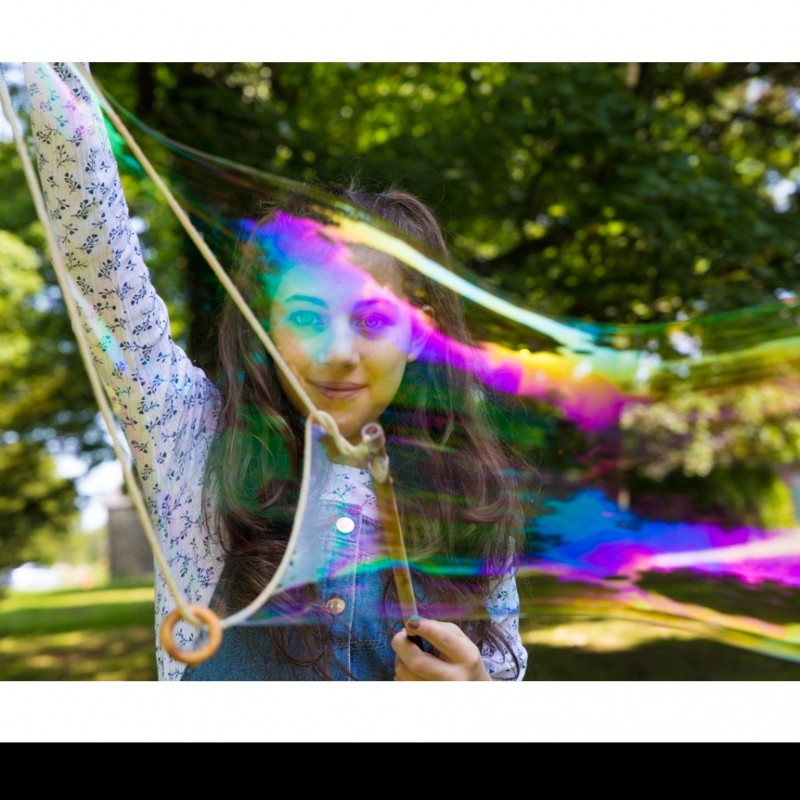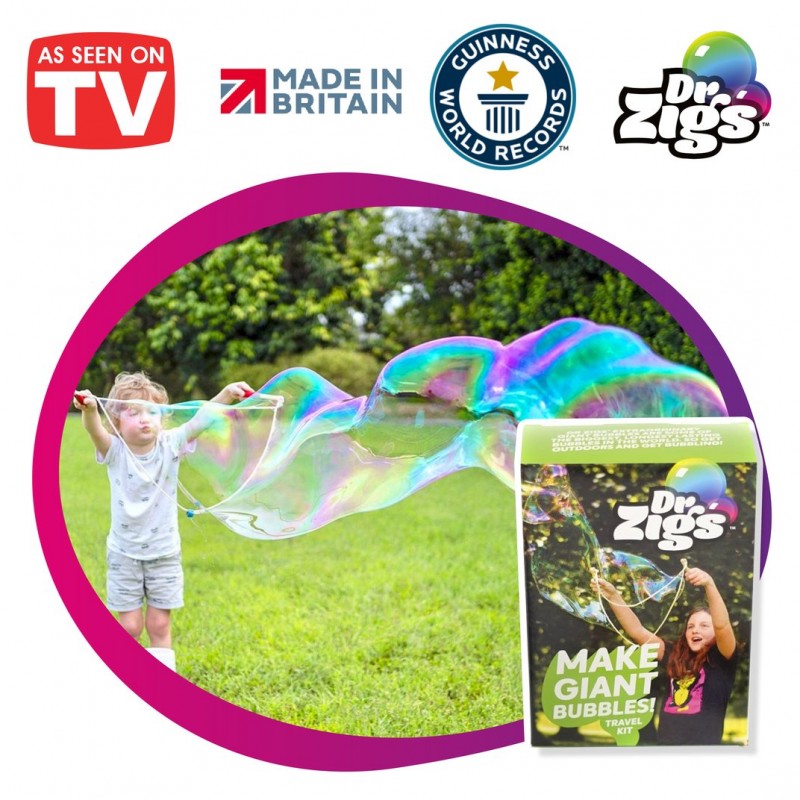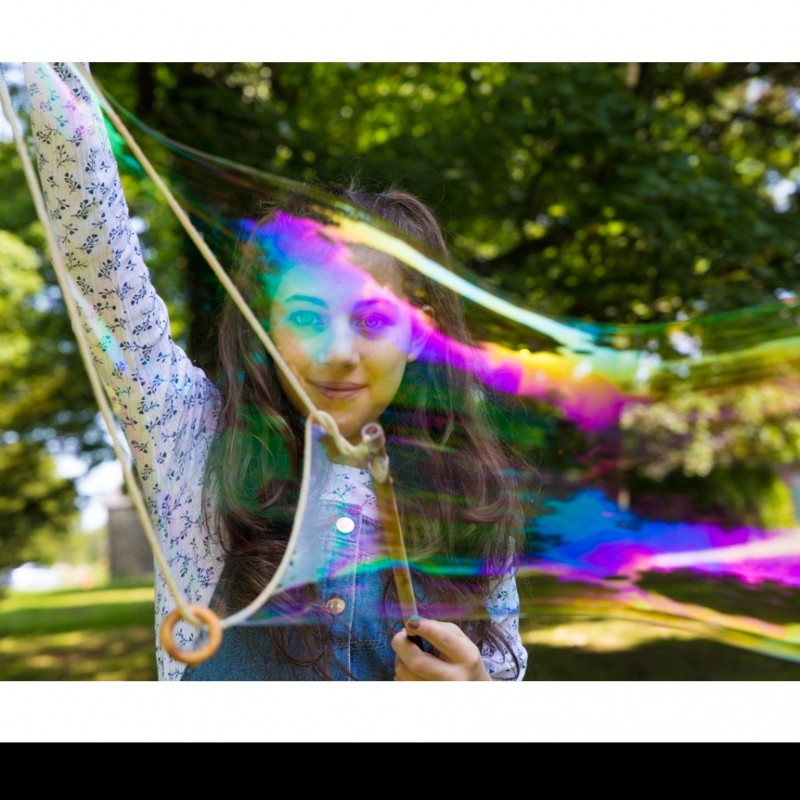 Product Buying Options
Product Capacity: 1000 a week
Minimum Order Quantity: 1
Additional Sales Information: Please go to our main website or buy from any of our amazing stockists! Just type Dr Zigs into google to find us everywhere
Product Description
The giant bubble travel kit provides everything you need to make Giant Bubbles AND fits in your hand luggage too.
Perfect as a small gift or stocking filler, or for those heading off travelling. Our giant bubbles are a great way to make friends when travelling, where ever you are, what ever your age!
ECO -ETHICAL - FUN: We work hard to make the most sustainable, environmentally friendly bubbles in the WORLD. Our Bubble Toys have won awards - Environmental Leadership, Best Green Business and the German Design Award.
TAKE YOUR BUBBLES ANYWHERE: With this easy to carry portable kit, you can fit giant bubbles in even the tiniest of bags. The 100ml bottle is designed to be take on-board flight hand luggage, the wands and ropes fit in the palm of your hand – YET STILL MAKE OUR SUPER SIZED BUBBLES!! This 'tiny' kit has everything you need to create huge beautiful bubbles that will wow everyone. Fantastic for stunning holiday pictures. Great fun for kids young and old. Perfect Instagram shots!
WHAT DO YOU GET? Enough bubble solution for more than 1,000 giant. 1 light-weight wooden bubble wand (13cm) 1 giant rope for the biggest, most impressive, Instagram-able bubbles you've ever made – perfect for all children aged 3 and up (and adults of course!). Airport Security Approved!
WHY WE'RE THE BEST: Our multi award-winning kits and mixtures are all entirely UK made and unlike cheap imports our wands use no plastic – they're made from sustainably sourced wood with 100% untreated, unbleached cotton ropes – no plasticized string for us. We're much more eco-friendly than other makes as our non-toxic bubble mix is fully biodegradable, is guaranteed PALM OIL FREE and contains no phosphates so it's better for the environment, for orangutans and for children!
DON'T RISK DISAPPOINTING BUBBLES. While others promise magic but don't deliver, Dr Zigs' are experts in producing the biggest, long-lasting bubbles every time, to make sure your special celebration goes with a …pop! See our pictures or search for us on social media to see just how amazing our giant bubbles really are.
The Pocket Wands are 12cm long, and suitable for all kids (and adults) over the age of 3 – these wands are also great for travelling!
Applicable Product Categories
Manufacturer Profile
Dr Zigs
Home & Living / Gifts
Other products available from this manufacturer