EcoDuct Ltd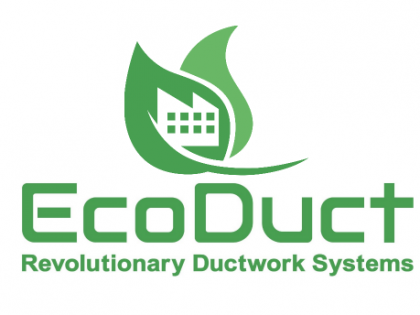 EcoDuct Ltd
01253 834514 sales@ecoduct.co.uk http://www.ecoduct.co.uk
Lancaster House
Amy Johnson Way
Blackpool
FY4 2RP
United Kingdom

Joined Sep 2022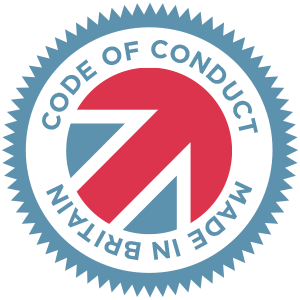 Made in Britain - Code of Conduct
A highly sustainable, versatile ductwork solution
EcoDuct is an innovative and unique UK-made, non-metallic pre-insulated air duct that has multiple technical, sustainability and environmental advantages over traditional GSS ducts and delivers optimal airflow efficiency.
EcoDuct Product Range
EcoDuct rectangular, circular and flat oval ductwork
EcoDuct FCU plenums and grille boxes
Connectors and all connection accessories
Laminates available:

Aesthetic (2-ply/30-65 micron) for indoor use only
Weatherproof (5/6-ply/150 micron) for outdoor use
Full protection (12/13-ply/350 micron) for use in plant rooms, bird protection, etc
All the ductwork, plenums, etc are fully fabricated in our UK based factories, with connectors inserted and shoes cut in prior to delivery. If additional laminates are required, then these are also applied in the factory, keeping site fabrication to a minimum.
ENERGY EFFICIENT
In an industry in which rigorous new standards and higher consumer demands are emerging, it offers unrivalled energy efficiency, environmental and sustainability credentials with meaningful energy savings and a reduction of the carbon footprint (CO2) of every building in which it is installed. EcoDuct is fully compliant with the major international building assessment programmes, including BREEAM, LEED and The International WELL Standard.
Fabricated from high quality phenolic insulation, which offers many advantages over traditional metal ductwork and insulation, it is lightweight yet extremely robust, offering optimal airflow and thermal performance, while generating meaningful installation cost and time savings.
BETTER DESIGN
In summary, EcoDuct transforms ductwork from a concealed component into a design asset as it can be supplied in the shape, size, colour and effect required, giving unparalleled design flexibility alongside unprecedented environmental benefits, sustainability, energy efficiency, performance and longevity with meaningful cost and time savings.