Cards-x UK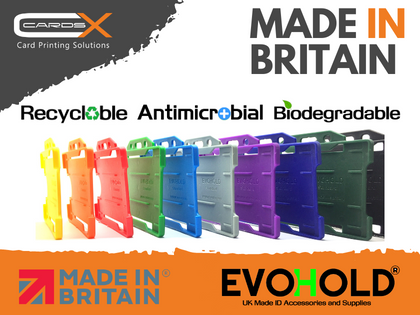 Cards-x UK
03330 119992 info@cards-x.co.uk https://www.cards-x.co.uk/collections/id-card-holders Buy Online
Unit C, The Warehouse
Showfield Lane
Malton
North Yorkshire
YO17 6BT
United Kingdom

Joined Jun 2016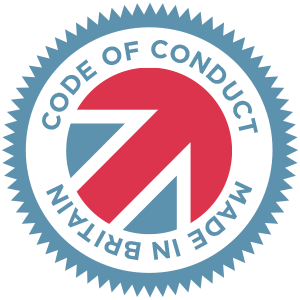 Made in Britain - Code of Conduct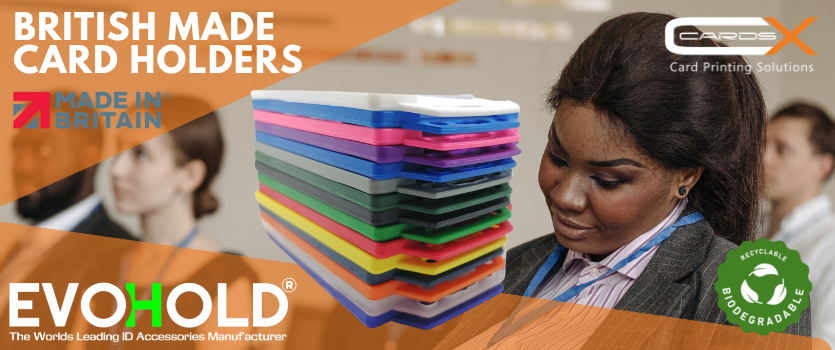 Evohold is part of cards-x Limited based in North Yorkshire.
cards-x are one of Europe's leading suppliers of ID cards, ID card printers and accessories. Our Evohold ID badge holders are made by cards-x in the UK and are available in a huge range of styles, including double and single sided, as well as portrait and landscape.
Evohold recyclable ID card holders – These badge holders are completely recyclable and can be disposed of with normal plastic recycling. Alternatively, you can return them to Cards-X, where they will be made into new products.
Evohold anti-microbial ID card holders – These ID card holders contain an additive called Biomaster, which prevents bacteria from surviving and growing on the plastic. They are also completely recyclable!
Evohold 100% biodegradable ID card holders – These badge holders are 100% biodegradable and completely recyclable. They include a natural additive that uses Anaerobic Digestion to break down the plastic once it is in an anaerobic environment such as a landfill. Only organic waste is left behind!
We also offer a further range of ID card holders for specific needs. These include detectable ID card holders for environments that require detectable materials, such as in food production. These holders are detectable by both x-ray and metal detectors.
Furthermore, as mentioned briefly above, we offer our Evohold customers the opportunity to benefit from our Evohold recycle program. We pride oursleves on being as sustainable as possible and as such offer our Evohold customers the opportunity to return any Evohold ID card holders and get a percentage off their future Evohold ID card holder purchase. For more information take a look at our website.