Kuda (UK) LTD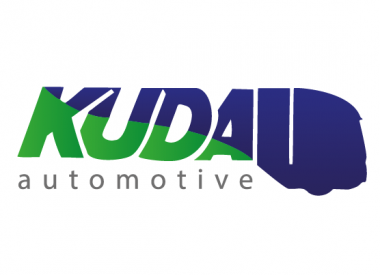 Kuda (UK) LTD
01449774174 sales@kudauk.ltd.uk https://www.kudauk.ltd.uk/
Kuda UK LTD
Crowcroft Road
Nedging Tye
IP77HA
United Kingdom

Joined Aug 2019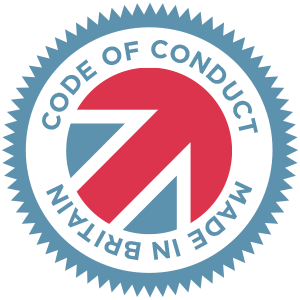 Made in Britain - Code of Conduct
A Bit about us here at Kuda, Our History and What we do!
Kuda Automotive (Kuda UK LTD) are one of the largest and leading suppliers, manufacturers, distributors and installers of Commercial Vehicle Aerodynamics and Accessories in the UK.
Established in 1991 and originally part of the German Kuda Group our routes are in truck and van fuel saving devices such as roof spoilers, collar kits through to cab conversions and sleeper pods. In 2001, through a period of rapid growth, Kuda UK LTD came independent from the group and wholly owned.
Of course, aerodynamic's and cab conversions are not our only product lines. With years of experience, (true hands on experience) we have established relationships with some of Europe's leading brands in truck and van accessories. Our range now covers over 4,000 product lines, from Sat Nav's to Fridges, Wheel Trims to Airhorns, Chassis Catwalks to Roof Mounted Cab Coolers and much more we are proud to offer the largest, and most competitively priced range of parts available in the UK.
As part of the larger Truck Depot group (a non-financially linked entirety) we have our finger on the pulse of the latest trends and product developments across Europe and beyond. This large buying group allows us to negotiate the best deals with the worlds leading brands and suppliers to bring you, our customers, the best possible products, as quickly as possible and as soon as they are released.
Manufacturing and product design is at the heart of our business.
Our 45,000 square foot facility in Ipswich, Suffolk is comprised of administration, warehousing, vehicle installation bays and (mostly) our product design and production facility. From our humble roots we have been designing, engineering and manufacturing our own products from the very beginning. Our talented team of in house product developers have years upon years of experience between them and gives our business the flexibility to produce our own products, designed to both our own and customer specifications quickly, to the highest quality and on budget time after time.
Premium Brand Partnerships.
Our influence stretches globally on market trends and product development with our own brands which are now supplied through dealers and distributors across the world. This leads to us partnering with certain brands of which become premium brand partners. These partnerships mean that our engineers and sales staff have had full and in depth training on the products, their installation processes and warranty conditions. Of course, this doesn't mean that any of the other product brands are any less, well, special. Or that we don't know as much, it's more of a partnership built over many years of trading and understanding each others business requirements.
Nationwide Installation and Fitment Service.
Here at Kuda we have a team of engineers who cover the entire country. They are trained to fit almost every product we offer on site, at your premises (some exclusions do apply due to product nature).
National and Worldwide Distribution Network.
We are able to deliver all of our products through a network of carefully selected couriers, shipment agents and through our own transportation across the UK and beyond. Each of our products is packed in a way which has been tried and tested by the manufacturers (and in many cases ourselves) to provide maximum protection against carrier damage but at the same time be as environmentally friendly as possible by using the smallest amount of non-recyclable materials as possible and keeping our carbon footprint as a whole as small as it can be. Here at Kuda, we regularly recycle old boxes to send out orders in, so please do not worry if you have a box arrive saying "Horn" when you have ordered Wheel Trims!
We are VCA CoP Cleared for Stage 2 Type Approval

Here at Kuda Automotive we pride ourselves in offering a wide range of aerodynamic packages and accessories, installed professionally, in-line with all manufacturer guidelines and are proud to be able to do so whilst issuing, in many cases, a stage 2 NSSTA Type Approval Certificate of Conformity. We work closely with the VCA under their Conformity Of Production (CoP) certification to ensure that every job undertaken is done so in-line with our strict quality control standards.