POLYCOVER LTD
POLYCOVER LTD
01253340190 sales@polycover.co.uk https://www.polycover.co.uk
UNIT 2, HUNTER HOUSE
AMY JOHNSON WAY
Blackpool
FY4 2FJ
United Kingdom

Joined Oct 2021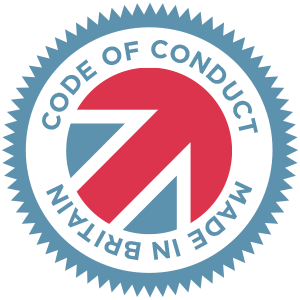 Made in Britain - Code of Conduct
Polycover Ltd is a family run UK manufacturer of polythene bags, sheets and covers. Providing specialist high quality flexible packaging solutions for food, medical and industrial applications. Quality, service and customer satisfaction is our mission. Our new premises house our bespoke state of the art conversion machines which are operated by our highly experience and qualified staff. Certified to BRCGS in Food Contact Packaging Materials we can offer food approved quality assured products for direct food contact applications for example Mitre seal and K-seal bags designed to eliminate food waste and strengthen seals where conventional bag seals are likely to fail and food grade polythene bags.
Products also manufactured include:
• Elasticated Covers to help prevent the risk of contamination in food production environments or prevent water damage.
• Breathable Covers help prevent condensation and sweating.
• VCI or 'volatile corrosive inhibitor' bags are used to wrap metal objects and prevent rust build up when in long term storage i.e. when exporting.
• PVC and PU Covers are UV, tear, and weather resistant ideal for protecting tops of bins, skips and other outdoor equipment.
• Wicketted bags for fast packing environments.
• Bulk bags with lifting hoops provide a 1 Ton lifting capacity, ideal to transport bulky loads including aggregates, food products, granular and waste materials.
• Bespoke poly bags, sheets, and covers.
• Made to measure Skip Liners helping to protect the skip from staining or the need for cleaning after use.
• Printing options include up to 8 colour flexographic printing or photo quality CMYK printing.
All our temporary packaging products are 100% recyclable, comply with the latest packaging tax regulations, and where required can be printed with recycle logos, to promote recycling when the product comes to the end of its life cycle.
With over 28 years of technical experience, we can offer you free advice which could bring you huge savings.