Red Flag Alert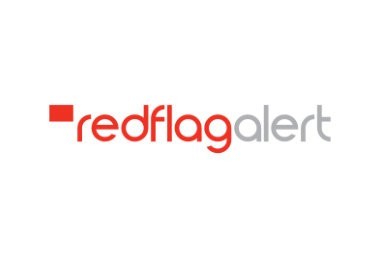 Red Flag Alert
03444126699 mark.halstead@redflagalert.com https://www.redflagalert.com Buy Online
Unit 302, Chambers Business Centre
Chapel Road
Oldham
OL8 4QQ
United Kingdom

Joined Aug 2020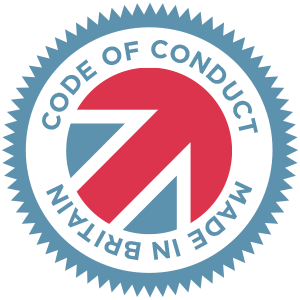 Made in Britain - Code of Conduct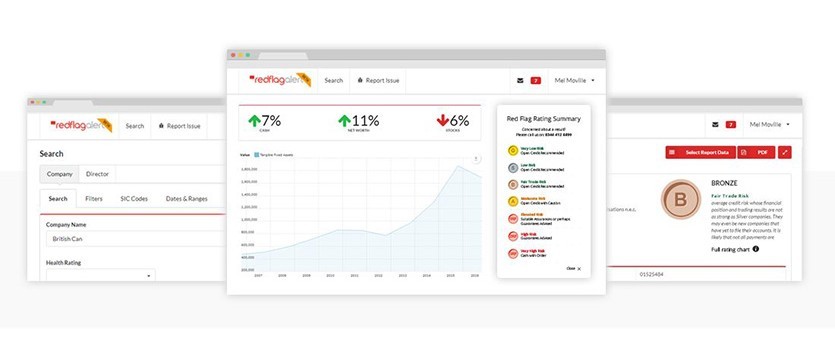 Red Flag Alert provides data to help you to find and convert leads, as well as evaluate, manage and monitor risk.
Credit Risk
Red Flag Alert gives you a clear view on over 6.5 million UK businesses showing detailed information on each business and the people running them. With 142 indicators of financial health, the unique insolvency algorithm gives you early warnings on companies that are experiencing distress.
This information is updated daily and delivered to your team in real time, allowing you to take the necessary steps to mitigate risk.
Monitoring
Red Flag Alert enables you to set up alerts so that you are notified straightaway if there are any significant changes to a client's financial health.
Anti-Money Laundering (AML)
AML policies, which include 'Know Your Customer' (KYC) checks, play a pivotal role in preventing money laundering, identity theft and fraud. AML compliance is a legal requirement.
At Red Flag Alert, our AML service has:
• Full range of risk level checking with unbeatable match rates
• Fast and accurate first time passes
• ID Verification
• Enhanced due diligence (EDD) and biometric facial matching available
• Sanctions & PEPs databases and list screening
Marketing
With data on every business in the UK you can create highly targeted prospect lists by searching on criteria including sector, geography, turnover and financial health. The new LinkedIn connector allows you to seamlessly connect with decision makers.
Company Credit Check for Zoho CRM
With just a few clicks in your Zoho CRM, our app allows you to credit check a customer or prospect, helping you decide what credit terms to set for that business, and assess your financial risk.
B2B Leads for Zoho CRM powered by Red Flag Alert
A new way to gather prospecting data on businesses which fit your ideal customer profile. Our Zoho CRM integration gets you targeted leads in just a few clicks by automatically searching, then updating Zoho with the following information: company number, incorporation date, SIC code, turnover, cash in the bank, current assets, net worth, credit limit, health rating and contact information.
Our History
In 2004, we started life as a way to help identify new business opportunities for an insolvency company. Due to our unique 'health rating' system and 180,000 daily data updates, it was incredibly successful.
So successful, that we quickly realised the intelligence provided by Red Flag Alert could be vital to other businesses too.
In 2009 we launched our software as a commercial product. Since then, we have helped thousands of companies use data to help them drive growth, avoid risk and remain compliant. We're now trusted by 1000s of businesses, from large FTSE 100 financial services organisations to SMEs.
Today we are technology lead business having developed our own algorithms and propensity models to deliver the UKs No.1 Insolvency Score.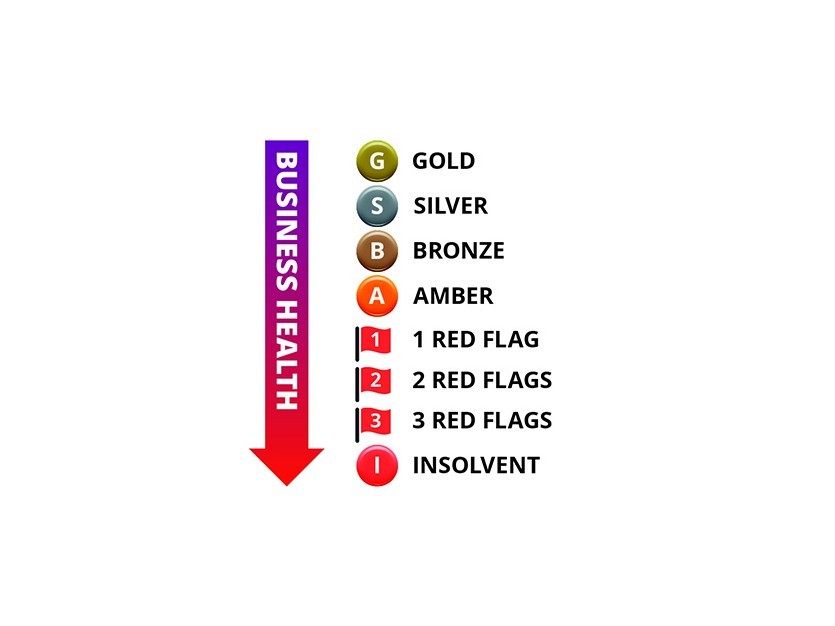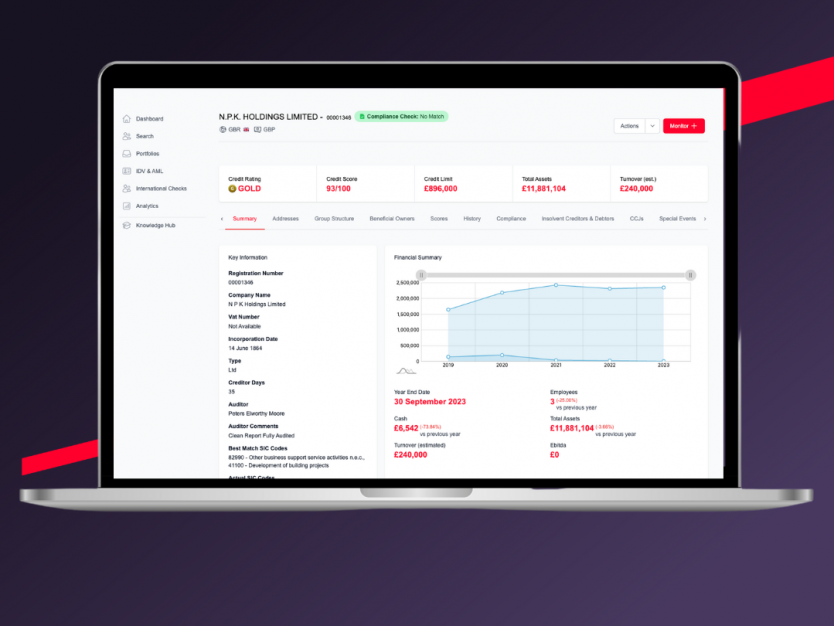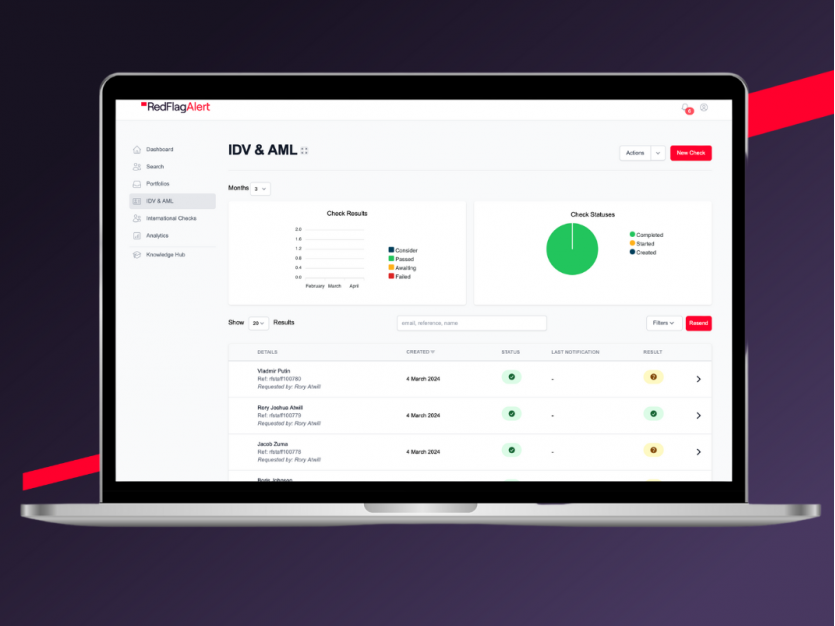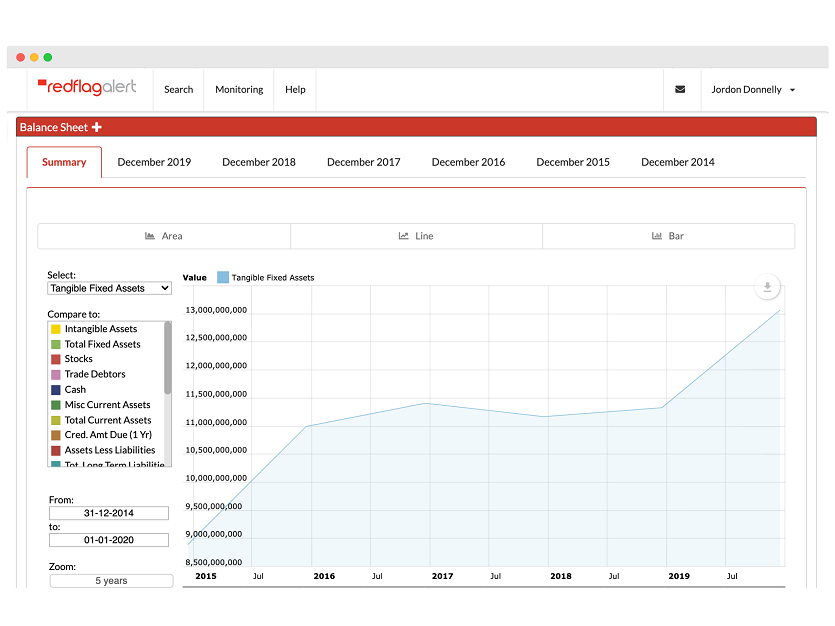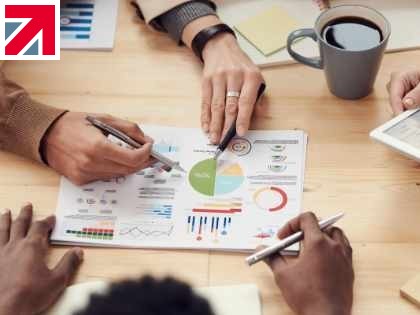 2 years ago